2 Parents + 4 Kids + 20 Pets
Heather and Bryson Phillips enjoy having a full house. In addition to their four children Ashton (age 15), Ella (age 13), Annalise (age 6), and Lennon (age 3), they are also the proud owners of 20 pets. Their love for animals has allowed them to teach their children about the unique needs of animals and about taking ownership for their care.
"They each have their own pets and then we have the family pets," Heather Phillips said. "Each of my kids have responsibilities taking care of the pets who stay in their room."
Lennon has a fish tank which he gets help cleaning each week. Annalise has four crabs and a chinchilla, Ella has a hamster and a recently acquired ferret, and Ashton has a Chinese Crested Chihuahua mix and sand boa living in his room.
"The kids are pretty responsible for feeding the ones in their rooms and cleaning the cages," Phillips said. "They do really well. Everyone takes care of their stuff and everyone does a great job. My husband lets me do it because he knows I love it."
Family pets include Malone, a Standard Poodle, six sugar gliders and a parrot they owned until recently. Phillips said her younger two children are allergic to tree nuts so they had to rehome the bird because one of her children kept grabbing the food.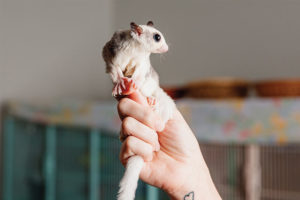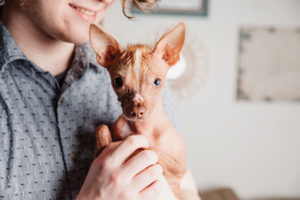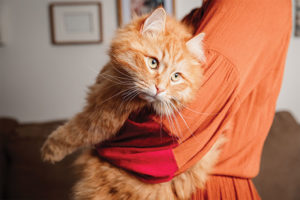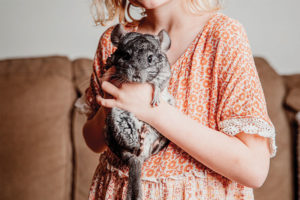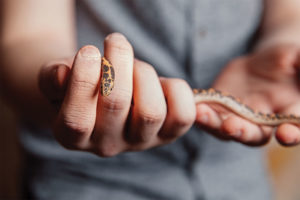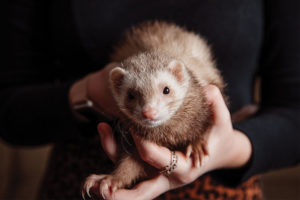 The family has another unique pet, a hypoallergenic Siberian cat named Kush. Since the family has allergies to regular cats, this pet was the perfect fit for them.
According to Phillips, hypoallergenic cats are missing a certain enzyme that other cats have. She says contrary to popular belief, people are actually allergic to the saliva when cats groom their fur with it. Since the allergens are from the saliva, even hairless cats are not hypoallergenic.
"Our hypoallergenic cat is actually really fluffy," Phillips said. "Siberian cats are unique and act more like a dog. When you call him, he comes running to you."
Each of their animals requires unique care. The sand boa is a type of snake that burrows down in the sand. Phillips says that this type of snake cannot escape because they cannot climb and grip. Ashton takes the snake out once a week to feed it tiny mice.
"I help the 3-year-old feed his fish and I help Annalise clean the chinchilla cage," Phillips said. "I have a pop up tent the kids all get in with the sugar gliders. They climb all over us and jump on us — all six of them."
Growing up, Phillips lived in the country and said she can recall her parents allowing her to have pretty much whatever she wanted in the way of pets. She had four sugar gliders, a fish tank and a dog living in her room when she was in high school.
"This was 20 years ago when no one had really heard of sugar gliders," she said. "I loved having animals in the home. All of them have different personalities."
There are many benefits to having a variety of pets in the home. Phillips believes it is beneficial to teach the kids about the specific care required and different food needed for each of their pets.
"Our own kids love it," she said. "A lot of the kids' friends are scared of some of our animals. People get freaked out by stuff that's different."
Phillips' love of animals even extends into a successful, artistic side gig she started over a year ago when a friend asked Phillips to paint a portrait of her late dog.
"It was my first pet painting," she said. "I hesitantly said yes because I was afraid I wouldn't be good at it but I really felt bad for her so I agreed and did it."
Now she has completed more than 80 animal portraits for friends, friends of friends and even complete strangers. Phillips was commissioned to paint portraits of a beetle and a lion for someone from New York. With pet portraits so successful, Phillips has even started taking commissions for portraits of people too.
Between taking care of animals and her commissioned artwork, Phillips stays pretty busy. But she wouldn't have it any other way.
"I think it's great for kids to experience life and love of all creatures," Phillips said. "I want them to have a great childhood and that's why I have let them try having pretty much any animal they want."