Photos by Jamie Plain
While Amanda Lamar always enjoyed the beauty of things that grow, she never imagined that one day she would raise her children on a piece of paradise called Redeemed Heritage Farms, growing her own food and sharing her passion with others in the community. 
"Growing up, my mom's landscaping was always beautiful. She would grow any flower that she could find. One year we had pumpkins, one year we had a strawberry field," Amanda said.
Though she was exposed to gardening at a young age, Amanda says what she does today is a whole new level.
"We did not grow our own food back then. What I do now is pretty much self-taught," Amanda said.
When her oldest son, Jonah, was just a toddler, she started growing food for the first time. 
"Ten years ago, I bought my first house on my own. That year, I grew a tomato plant and a squash plant. That was pretty much it for a few years," she said. "I worked full time so that was pretty much all I could handle at the time."
By Spring 2019, Amanda had a full garden, growing corn, peppers, tomatoes, and squash. 
The Lamar family appreciated the expertise of family members who helped show them the ropes as they got started with their new adventure in growing and raising their own food.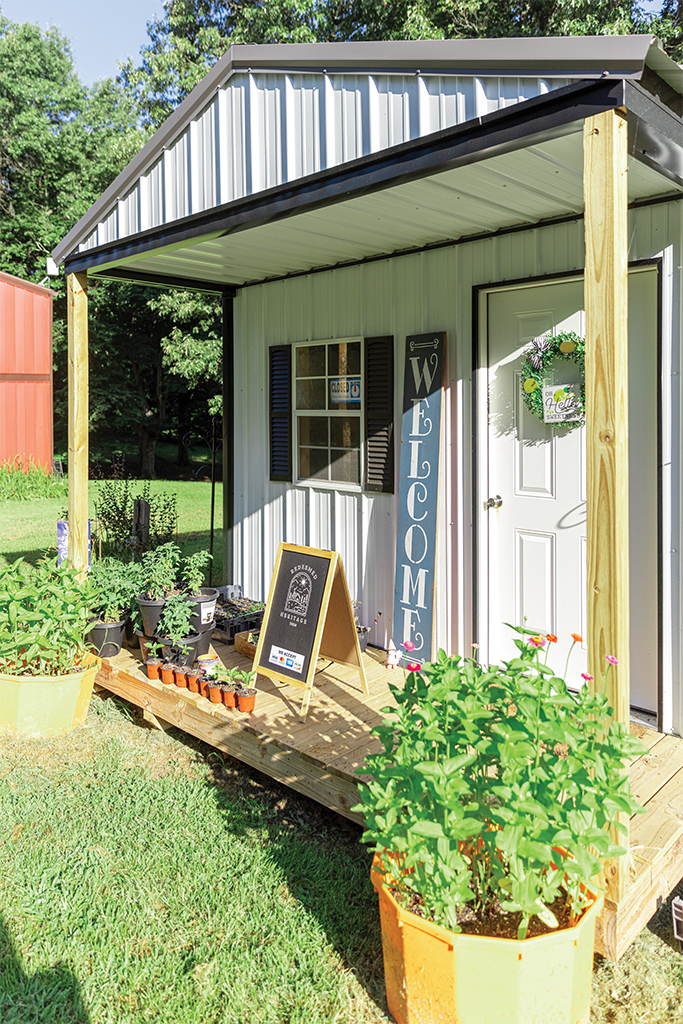 "We had my husband's great aunt and uncle come over and they spent a couple days with us. They brought tools to show us how they grew the plants, and the different varieties."
The family aspect of their new farm was already reaching across generations as they took in all there was to learn. 
"They had raised chickens, Guineas, and gardened forever. If any one could teach us to garden it would be them. They were like grandparents to us," Amanda said. "That memory of them coming that weekend was special. For them to come teach us how to do it was a big deal for them."
Amanda's three children Jonah, Dallas and Emmy get involved in different ways, helping with chores or the animals.
"We got chickens and started selling eggs to pay for the feed bill," she said. "They were really involved with the chickens and helped collect eggs every day."
The Lamar children also help plant flowers, each of them with their own pot in the house to hold their unique variety. 
"We like the zinnias because they flower easily," Amanda said. "Dallas loves the striped zinnias called candy canes."
Back outside, the kids enjoy helping pick carrots and assisting with planting. 
"For our garden, they help me plant seeds right off the bat," Amanda said. "They think it's exciting putting seeds in the garden and knowing they will grow. You never know what you will pull up out of the dirt."
From chickens to pigs, Amanda hopes to continue to explore livestock as a way to continue to grow and improve their own food for their family. 
"We currently raise pedigreed Holland Lop rabbits and pedigreed Silver Fox rabbits. We have ducks maturing, so duck eggs are on the horizon, and our Ancona chicken flock should be laying eggs for eating or hatching sometime in late fall. We plan to add Idaho Pasture Pigs very soon, and more to come."
"I have things growing all year — peas, lettuce, broccoli, cabbage, and any other cold weather crops. By March, I will start planting seeds in the greenhouse for the summer crops."
As far as the name for Redeemed Heritage Farms, Amanda said there is a lot of meaning packed into the name.
"Redeemed is for our faith," she said. "My husband, Jourdian, and I have known each other since we were teenagers. After we both went through a hard time in our early 20's, our lives were redeemed for each other."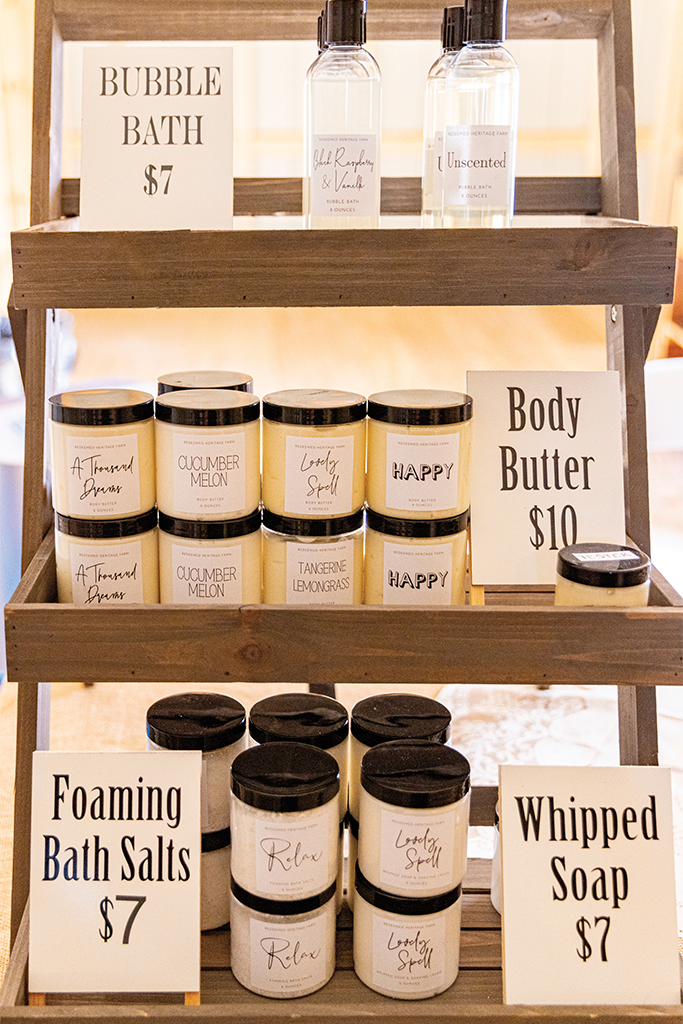 Though having land and eventually creating their own food was always a dream, actually living that dream is extra meaningful. 
"We both wanted that life but at the time it was not possible until we got married," Amanda said. "We are home setting the way our grandparents and ancestors lived instead of living in a modern world — redeeming our heritage."
Each of their children appreciate a different aspect of Redeemed Heritage Farms, from the horticulture and livestock to the landscape and seclusion. 
"Emmy is the free spirit of the family. She loves helping in the garden and having all the animals. She likes snuggling bunny rabbits and she's my sidekick. Dallas loves the pond because he's obsessed with fishing. Jonah is my teenager and prefers to stay inside but he likes the quietness out there for sure," Amanda said. 
Though the family owns a small tractor, most of the work is done by hand.
"We do a lot of the true, hard work, no shortcuts," Amanda said. 
Redeemed Heritage Farms offers unique products such as homemade jams, soy candles and lip balms. 
"I've got my hands in a lot of baskets," Amanda said. "From heirlooms to produce, we use no chemicals or pesticides. I save my own seeds if possible, using seeds harvested from our own growing zone. I make all our own soap, bath and body products. The more I see chemicals in commercial products, the more I want to make them myself."
As far as future plans, much of what is offered is headed towards an educational outlet. 
"We'd love to offer tips and tricks for gardening, offering workshops by next year. We will focus on topics like preserving food, canning and soil fertilizer. I'd love to see our farms become an outlet to help others be self-sufficient," Amanda said.
Redeemed Heritage Farm is available by appointment only. For more information, visit their website at redeemedheritagefarm.com.