The Howard Family
Photos by Kate Phelps
When local couple Ben and Mary Alexia Howard explored the possibilities of adoption, they knew the process would require fundraising and the support of family and friends. As the couple was grieving the loss of their third pregnancy in July, they said that's when they felt compelled to pursue the journey to adopt.
"Ben didn't want to try again, and I respected that. He couldn't bear to see me hurt that deeply again, and he couldn't imagine losing another child," Mary Alexia said.
While the Howards felt the door had been closed on having biological babies, they felt the door to adoption begin to open. 
"I cried out to God to give me a sign that He would fulfill the deepest desires of my heart, and grant me motherhood. His voice was clear that day as He whispered the word 'adoption' into our hearts, and we confidently pursued the path that he had perfectly laid before us," Mary Alexia said. 
What they never expected, however, was such a strong outpouring from the community and many people who did not even know the couple. After going public with their plans, donations began to pour in. 
"We are just so surprised and taken by the generosity; I don't know what word to use," Ben said. "It makes me realize what a great town Owensboro is."
The couple, who is going through Faithful Adoption Consultants, said they are thankful for an agency that holds the client's hand through the entire process.
"It's more than just getting a baby; using a faith-based agency was important to us. We have friends who went through this same process and had wonderful things to say about them," Mary Alexia said.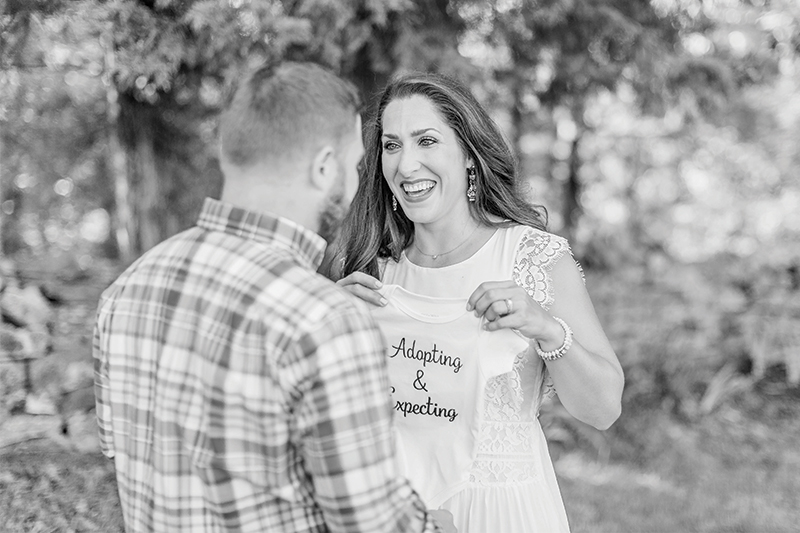 After the home study and creating their portfolio, the couple is eligible to become active. At this point, the fundraising is particularly important to them as the adoption fees, background checks, home study, and portfolio review are all due up front. 
"We are amazed at God showing up through the community," Mary Alexia said. "One person gave us an unexpected check saying 'adoption changed our life; we want to help you, too.' We've had people reach out to us that we didn't even know that wanted to help because they had struggled with infertility." 
After kicking off fundraisers such as a raffle and three successful yard sales, the couple said they were encouraged by the support. Many local businesses reached out offering to help by donating a percentage of their sales or creating a product marketed towards the adoption process. 
"People have made themselves available even in little ways like dropping off breakfast while I was out there working the yard sale for 14 hours — just complete giving," Ben said.  
While the couple did not expect such a huge outpouring from the community as they started this journey, they got another surprise along the way.
On August 10, 2020, exactly one month after the couple said goodbye to their third baby and called it quits trying to conceive, the news they never could have expected came—Mary Alexia was pregnant.
"I looked down in utter disbelief at two pink lines and dropped to my knees," Mary Alexia said. "I used to think that people who 'accidentally' conceived were a figment of the imagination. I mean, when you're trying for a baby, you're a crazy person. Your days are filled with ovulation strips, basal body temperature checks, fertility smoothies, conception yoga. Trust me, I have done all the things."
What started out as a planned adoption portfolio photoshoot turned into a spontaneous pregnancy reveal, one that Mary Alexia decided to use as the perfect opportunity to surprise her husband. 
"Watching him process the surprise was absolutely precious and priceless! I will never forget the sheer shock, excitement, fear, but most importantly joy on his face when I spilled the big news! We will treasure these photos forever, and can't wait to tell our babies just how crazy we were about them from the get-go," Mary Alexia said. 
The Howards' photographer friend Kate Phelps helped keep the couple's secret and shared in their excitement. 
"We've had so many people ask, 'Did you tell Ben you were pregnant during your photoshoot?' The answer is a definite YES! I have always loved surprises, so why not capture his reaction to one of the biggest moments of our lives on film?" Mary Alexia said.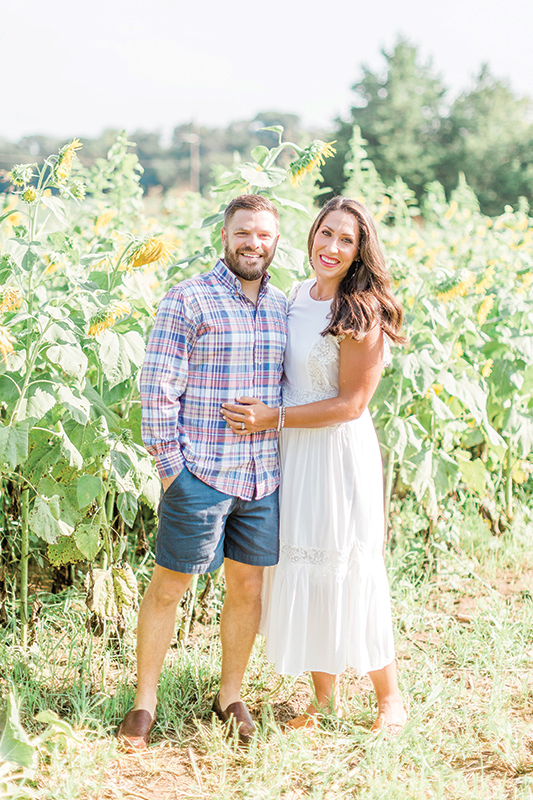 The Howards describe this process as happening so fast and yet somehow in slow motion. 
"The first trimester of my biological pregnancy was also the first rounds of adoption background checks, agency applications, home study visits, and grant writing. My hands cramped from filling out mounds of paperwork as my body did the same, making space for the new little one inside," Mary Alexia recalls. 
The growing family finalized their home study visit at the end of November, and now have officially completed their adoption portfolio in which birthmothers will soon be able to view. 
"We project to go 'active' at the beginning of the year, in which we will present ourselves to potential birth mothers who have chosen an adoption plan. From there, we will wait on God's timing to be matched," Howard said. 
As far as what they have learned on this journey, the couple agreed that waiting is hard. They have learned patience and perseverance along the way, and have decided to cling to their faith.
"He has been there with us every single step of the way, through the heartache and the joys, providing for us in ways that we would have never foreseen," Mary Alexia said. 
As the couple reflects on 2020, a year that so many deemed in a negative light, the Howards see each of the blessings in disguise. 
"The space between the prayers we've prayed and the answers God has provided has been long. We are constantly being reminded that we are not in control, and that God's plan is more beautiful than we could have ever imagined,"  Mary Alexia said.