A View from the 3rd Graders at Estes Elementary
 Illustrated by Lydia Tanner
When I told my students they were going to be featured in Owensboro Parent they were so excited. The editor sent us a list of ideas and away we went narrowing it down. I told them to think like a writer and pick a topic that they were passionate about, a topic that made ideas immediately come into their head. When we chose to write about what makes Owensboro a great hometown for kids, their eyes lit up. They love it here and they love calling Owensboro home. I started thinking of my view on the topic as a parent raising children in Owensboro and I had to agree, there is so much that makes this town a fabulous place to grow up. Is it a major city? No! Do we have a million things to do around here on a daily basis? No! What we do have is access to a lot of great indoor and outdoor activities, parks, restaurants, and quite a few big towns within a three hour drive. Here is our list of what makes Owensboro a great hometown for kids. 
 Parks
Owensboro has more than 25 parks around town, the students all decided Smothers park was their favorite. Kayla said, "I like the park because it has swings, slides, and monkey bars. It helps kids get their energy out since there is so much to do." 
 

Indoor Fun
Elite Air and the Escape Room topped their list for indoor fun. They love the escape room because they also have an arcade with fun games. Elite Air was their favorite according to Demarion because "you can play dodgeball, you can run and jump, play in the ballpit, there's an obstacle course, jungle gym and zip line." There's just so much to do in there. The AMC movie theater came in a close third. They love that it's inside and they have tasty popcorn while enjoying a movie. 
 Edge Ice Center
Raegan said, "Ice skating is great for kids, you can learn how to skate, spin, skate backwards and hang out with your friends." Bella added that "it's a great way to spend time with your family and your friends.".
 Chautauqua Skatepark
With the skate park being within walking distance of many of their houses, they spend a lot of time there. They love that you can take your skateboard, scooter, or bike and learn to do tricks. It's a great place for them to hang out with their friends and have fun. Caden said, "lots of kids go there so it's fun."
Shyne, and his dad, Jazz, both commented on the topic saying, "There are so many places to play, like waterparks, and we have the best schools. It's such a peaceful place with a lower crime rate."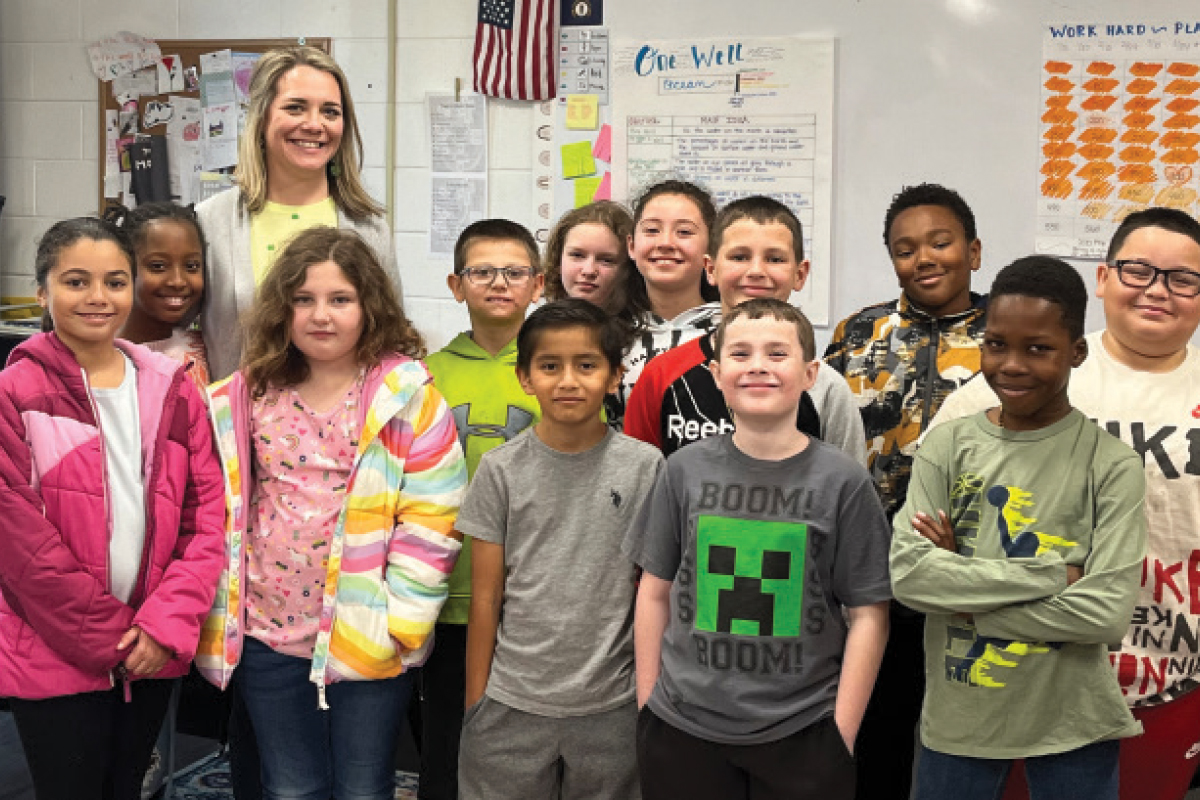 Demarion said, "All of my friends live in Owensboro. We have a great school and great sports, which allow us to make friends outside of school. It's so pretty here and I feel safe everywhere I go." 
We made quite a long list of things the students love about Owensboro, but some of our favorites are what's listed above. They could all agree that Owensboro is safe, beautiful and full of awesome things to do. They love their school and their community. You can see the pride in their faces when they say Owensboro is home. I feel the same way for my kids. Watching them grow up in a town where they have so many friends and so much family makes Owensboro a great place to call home.