Photos by Jamie Alexander
For this Valentine's Day, why not make unique, homemade Valentines for friends and family? These watercolor cards are simple to make and offer a modern twist on the typical Valentine's Day note.
All you will need is a watercolor palette, brushes, paper and a white Crayon.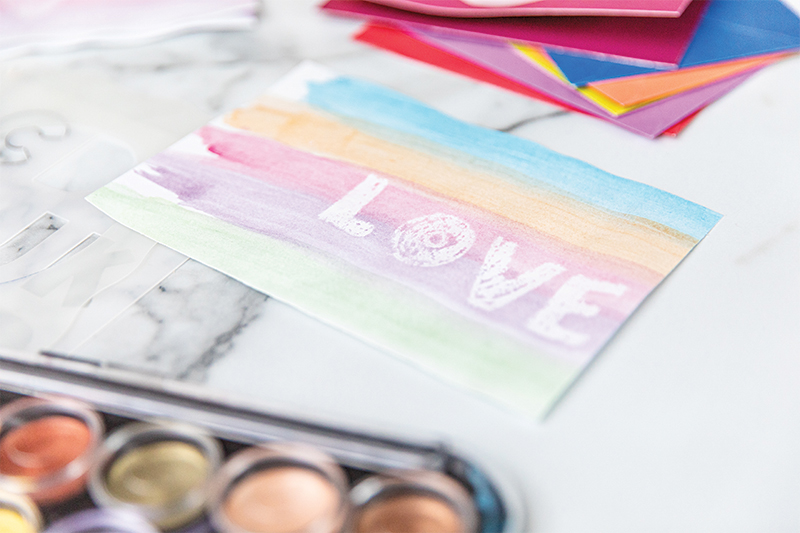 Did you know that watercolor can't adhere to Crayon? Start off by drawing designs on your card or paper. Then paint over the design with your water. We used a wide brush — easier for little hands — and painted stripes. We opted for pink and purple and tried a rainbow color scheme as well — but any color will work! Use your creativity!
Note: As a mom to an almost 10-year-old, I have been asked to up my game with the craft ideas. Avery is ready for more sophisticated projects and this one was perfect. We got to dabble with watercolor, which was new for us. But it was so easy that really any age would do well with this craft.