In the almost six years of magazines, Owensboro Parent has recognized a lot of kids. This issue, in honor of Mother's Day and Father's Day, we decided it was time to acknowledge Mom and Dad. We took to Facebook, asking our loyal readers to nominate the SUPER Mom and Dad in their lives — a friend, a neighbor, a co-worker, their own mom or dad or even their children. We received an overwhelming amount of nominations, each Mom and Dad with an amazing story. It was tough, but the Owensboro Parent staff narrowed it down to these Top 5 SUPER Moms and Dads. Thank you to those that nominated and thank you to the nominees — you're all SUPER in our book!
Anji Bittel Edge, mother of 4
Nominated by Kandi Gilbreadth, son's teacher

"Anji has to be the Super-ist Mom in Owensboro. The challenges she faces in her daily life far exceed those that most women face in a lifetime. Her son, Jonah Edge, was born with a congenital heart defect and to this date has had 50 surgeries of various kinds, inclu
ding 4 open-heart surgeries. For the next 2 weeks he is wearing a heart monitor to try to determine why his heart isn't functioning like it should. He also was born with Down syndrome and she struggles with balancing his need for care along with caring for her other 3 children.
She is a single mom and has to face these struggles alone since her husband, Larry Edge, passed away from cancer almost 5 years ago. Anji quit her job to care for Larry and then to care for her mother with breast cancer, and to care for Jonah's always growing list of medical conditions."
Brad Doolin, father of three
Nominated by Ashton Doolin, daughter
"The person that I find super in my life is my daddy. I find my daddy super because he has taught me how to farm, hunt and live life to the fullest. When I count my blessings I start with

him! We have a very special bond…we both love to hunt and have a passion for the land, I am always by my daddy's side!
My dad is a 4th generation farmer and works 100+ hours every week; yet no matter how tired he is when he comes home, he still makes time to take me hunting, play with my two brothers and show my mom how much he loves her. My dad is a real family man, every night he prays with us, and gives us "goodnights" and "I love you's."
My dad is the reason for who I am. He has always taught me to never worry about what anyone says or thinks about me. Even though I am just a 13-year-old girl, my daddy has taught me by example to not except anything from a man less than what he is. Who ever I marry will have a hard time trying to fill my daddy's shoes.
My daddy does everything because of my mom, my two brothers and myself. I thank God every day for blessing me with such an amazing and hardworking dad. There is no telling who I would be without him! I am a good person because of a good man, my daddy!"

Aaron Wilson, father of two
Nominated by Angela Wilson, wife
"I want to nominate my husband Aaron Wilson for SUPER PARENT!  I honestly can't think of a man more deserving of this honor.  He works hard for our family which has allowed me to stay at home with our two beautiful children – Laney, age 3 and Jett, 18 months.  When he's not working, he's actively engaged with our family and children. Whether it be camping, little daily surprises, fishing, going to the museum,  riding four wheelers,   playing on the playground, or daddy daughter dates,  you won't see him on the sidelines, but rather loving our children and making the most of every day.  I love him with all my heart and think he is the best, Godly role model for our children! In my eyes he's a SUPER PARENT everyday!"
Bethany Medkiff, mother of three
Nominated by Halie Medkiff, sister
"I would like to nominate my sister for The Super Parent contest. Her name is Bethany Medkiff. She is 27 years old and a single mother of three. Today marks the anniversary of her son's passing, his name is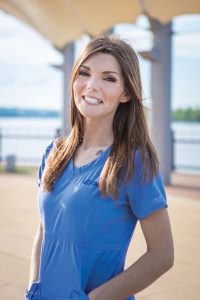 Ryder Lee. It was five years ago and she has overcome so much loss and hardship. She continues to raise her two beautiful daughters Addison, 4 years old, and Aryia, 10 months old, to the absolute best of her ability. Bethany goes above and beyond for her children and works tirelessly to provide the best life for them that she can. Truth be told, she has very little help with her girls. She also has helped co-parent and help raise two other children that she loves as her very own. She has made these two beautiful children part of her life and cares for them too. She is a CNA at Owensboro Health and works 12-hour shifts 3-4 nights a week. Her selflessness to help others has given her so much strength and has made her a better person and even better mother. She still manages to juggle work and being a tremendous mother.
I am reminded by her to never take moments with my children for granted as time is precious with those we love. Teaching our family to slow down and to appreciate every fleeting second. She may be my little sister, but through all her trials she has made me look up to her in so many ways. My admiration and love for her is why I wholeheartedly believe she deserves to be recognized as a Super Parent. Shout out to all the beautiful, strong, and independent single mothers (or fathers) out there. They truly do not get enough credit."
Chad Sanders, father of two
Nominated by Karli Sanders, daughter
"My dad truly is a super dad. He's my number one fan, and I know that he always has my back no matter what. He wants nothing less than the best for my little sister and me. When I was baby, he would keep me secure and facing him in a baby carrier as he would mow the lawn, and he would work the night shift at the hospital so that he could watch me during the day while my mom worked. Needless to say, he lost a lot of sleep because of me, but that only shows his dedication towards his family.

He has always done whatever it takes to give my sister and me the best childhood that we could possibly have, and he has instilled a work ethic within me that will serve me for years to come. It is because of him that I have a strong motivation to excel in my academics, and I owe my sense of responsibility, diligence, and perseverance to him. He's got the greatest sense of humor, and he is always willing to help our neighbors and friends, whether it is with yard work or a personal issue. He is not only an amazing husband and father but also an incredible servant of the community. He works at the Immediate Care Center as a family nurse practitioner. He interacts with the Owensboro community on a very personal level, and he helps many people each and every day. He picks up extra days quite often in order to make extra money to support our family, and if it wasn't for him, my family wouldn't be able to travel as much as we do. Traveling is very important to my family, and my sister and I have gotten to experience so much already; we've been across the country and even across the globe. I truly feel that we have more of a strengthened appreciation for diversity and an open mind than most of our peers. I wouldn't trade my dad for the world, and even if he is not chosen to be featured in the Owensboro Parent magazine, I know that he is the most super dad that a girl could ask for."
Lindsey Barnett, mother of three
Nominated by Nathan Barnett, husband
"I saw your post on Facebook for Super Moms and Dads, and would like to tell you about how awesome of a super mom my wife is to our family!  What makes my wife Lindsey Barnett SUPER?!

Let's see… She takes care of our 3 daughters Kynsleigh, Kambreigh, (twin 5 year olds) and Larkynn our 6 month old, all while running her own embroidery and appliqué business "Little Bit & Little Bit More Boutique" out of our home. She's going from the time her feet hit the floor at 6am until getting the baby to bed around 9:30. We will be married for 9 years April 19th. She's been through a lot of infertility issues. We did IVF and got pregnant with the twin girls and had 2 failed embryo transfers before getting pregnant with Larkynn. She took what seems like millions of Progesterone shots all by herself, everyday, for 15 weeks and Heparin shots twice a day for 36-37 weeks! All with me working shift work at Aleris in Lewisport, averaging 60 hours a week. We often joke that she's pretty much a single mom most of the time. I may work 60 hours, but it does not even come close to the amount of time and energy she uses doing what she does day in and day out! She's the rock of our family and true hero to me!"

Matt Hawkins, father of two
Nominated by Shelley Hawkins, wife
"Matt Hawkins has to be the best daddy I have ever come across!  He works long day and leaves before any of us are up in the morning but when he gets home, he does whatever his girls want/ask him to do, with absolutely no complaints.  He spends his weekends taking them fishing, teaching them to ride a bike, painting, taking them to Home Depot or Lowes for the build workshop, you name it.   It's like he was born to be a daddy and he excels at it every single day.  Not sure what I would do without him as my partner on this crazy ride of parenthood."
Shelly Tyler, mother of two
Nominated by Morgan Kenner, co-worker
"I saw the contest for Super Moms and Dads on Facebook and my clinic director, Shelly Tyler,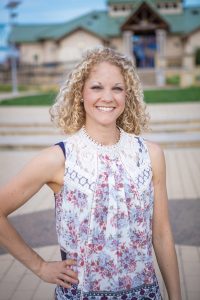 automatically came to mind.  I work for a physical therapy company in Owensboro called Rehabilitation & Performance Institute where Shelly is the Vice President and Clinic Manager.  She was born and raised in Owensboro, and this is where she has chosen to bring up her family as well.  The joke around our clinic is that Shelly is Superwoman.  She spends her days as a physical therapist who has several certifications including being a fellow of the American Academy of Orthopedic Manual Physical Therapy (one of nine in the entire state of Kentucky).  She also teaches within the PT program at the University of Evansville, and volunteers 2 hours of her weekday to a free stretch class for working people in downtown Owensboro.  In the evenings, she loves spending time with her two boys, Grayson and Paxton, and involving them in her recreational activities.  One evening per week, she teaches a yoga-pilates class at the clinic, and did I mention she is part of a triathlon training group?  Even though Shelly has all of this going on, she and her husband have decided to adopt a child from South Korea and are in the process of pairing with a program to benefit a widow while funding part of the adoption.  We do not know how she juggles it all, but we do know that Shelly puts her family before everything else and somehow keeps it together!  She is more than deserving of the title "Super Mom!"
Larry Freels, father of three
Nominated by Stacey Freels, wife
"I would love to nominate my husband, Larry Freels, as the best father in the world.  He is such a hard worker, often coming home tired from his 24-hour shift at the Owensboro Fire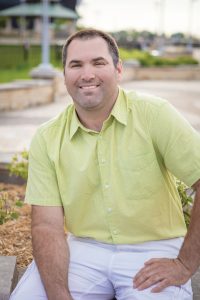 Department.  However, he still is ready to hug the kids, ask about their day, and help me get them ready for school.  He is a great example to our children.  Our kids still talk about watching him help a woman whose car had stopped make it off the road.  He is ready to lend a helping hand to others – especially me.  I come home to dishes washed and clothes folded.  As our kids have gotten older, I think he has learned to appreciate the precious little time that we have with them.  I will find him wrestling on the floor with our boys or playing video games with them.  He always tells our daughter how beautiful she is and fulfilled her dream of going to Golden Corral to try out their chocolate fountain!  She still tells me about their special date!  I don't know what I would do without him, and I am so blessed he is the father of our children.  After losing his father this past December, I think he realizes how important the role of being a father is. He definitely is a great one!"
Debbie McCrady, mother of two
Nominated by Amanda Lamar, daughter
"My mom is the most incredible woman I've ever known! I remember my childhood filled with love, attention, and fun. She stayed home with us when we were younger and volunteered at my school constantly.  My brother and I were involved in all kinds of things, and we were met with nothing but encouragement. When I made some bad choices in my late teens, my mom did the best thing she could have done – let me make my own mistakes. She taught me right from wrong, but she also let me learn lessons on my own. When I tried to correct my mistakes, she welcomed me back with open arms and an open heart and fully supported me in anything I needed.
Seeing my mom become a grandma has been such an amazing thing. The woman that made me who I am, is now also shaping my kids. She keeps all 3 of my babies, plus my niece, without batting an eye. She takes on so much and is so giving to everyone around her without asking for a single thing in return. My kids know her home just as I did – filled with fun, laughter, and unconditional love.
I am so thankful for my mom and all she's done and continues to do – if anyone deserves the title of Super Mom, it's definitely her!"