Kayson McKay, a 5-year-old at Hager Preschool, is not exaggerating when he says he has almost 100 trophies. He has multiple first-place championship wins under his belt. His sport? Motocross.
Santa brought Kayson a dirt bike when he was just 2 years old. Kayson's dad, Cole, grew up riding dirt bikes and knew he wanted to teach his son to ride too. So when Cole taught Kayson, still 2, to ride his regular bike without training wheels, he taught Kayson to ride his dirt bike too.
Once Kayson became comfortable on his dirt bike, Cole and Kayson's mom, Karah Koger, began entering their son in motocross races. Then 3 years old, Kayson wore the number 263—26 because it is his dad's favorite number and 3 for his age.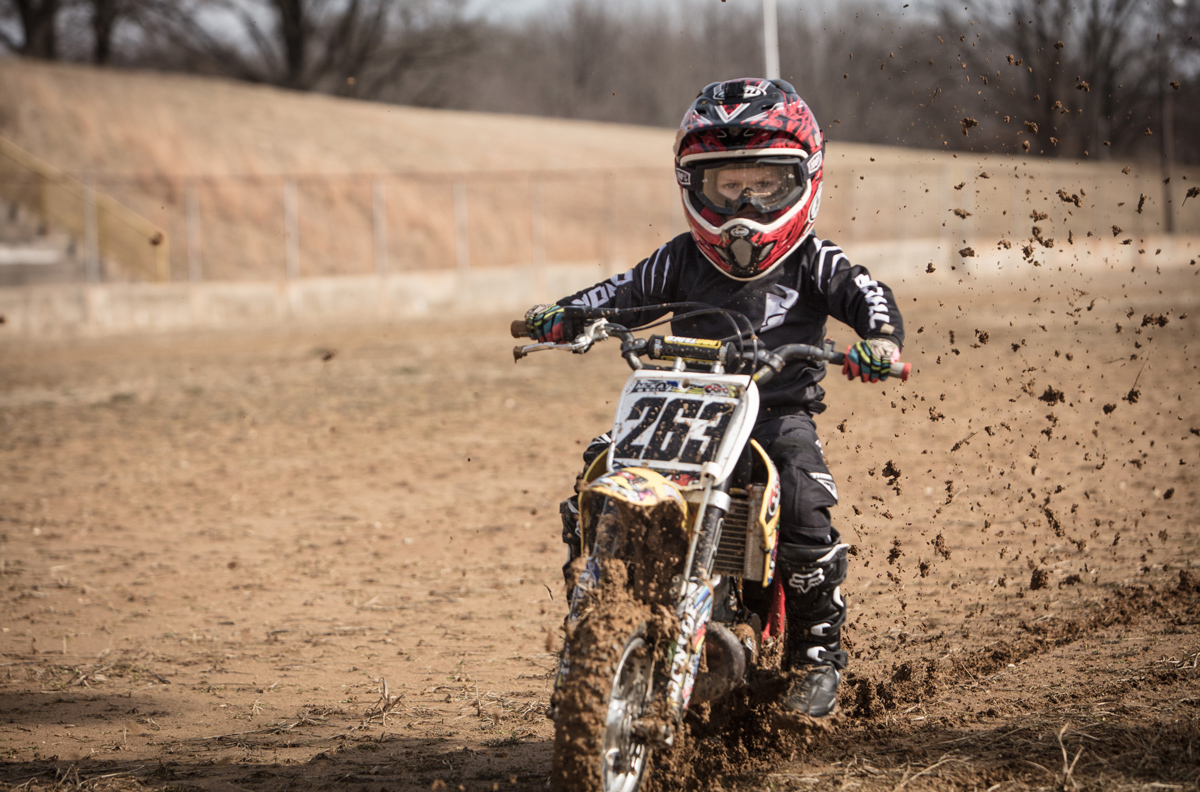 Kayson normally runs the 4-to-6-year division during competitions, but has recently began the 4-to-8-year class as well. He races a 50cc bike, the smallest bike in both indoor and outdoor races. Kayson competes year-round, often traveling every weekend, sometimes as far as Tennessee, Ohio and Illinois.
His first year of indoor competition, Kayson won the championship for his class of racers 4 to 8 years old—he was 3. And this was just one of his nearly 100 trophies in two years of racing.
Kayson is fearless when it comes to his bike, even though he crashes almost every weekend. Cole explains that this is because Kayson is actually still too short to reach the ground when he is on his bike.
"He just gets right back up," Cole said. "He is jumping up and down to get back on his bike. He gets up every time." Cole explains that the older riders typically cry and walk off the track because they know they lost the race. "The little 50 riders will flip end over end and all they want to do is get back on that bike," Cole said. "It's crazy how much tougher these little kids are than these 12-year-old, 14-year-old kids."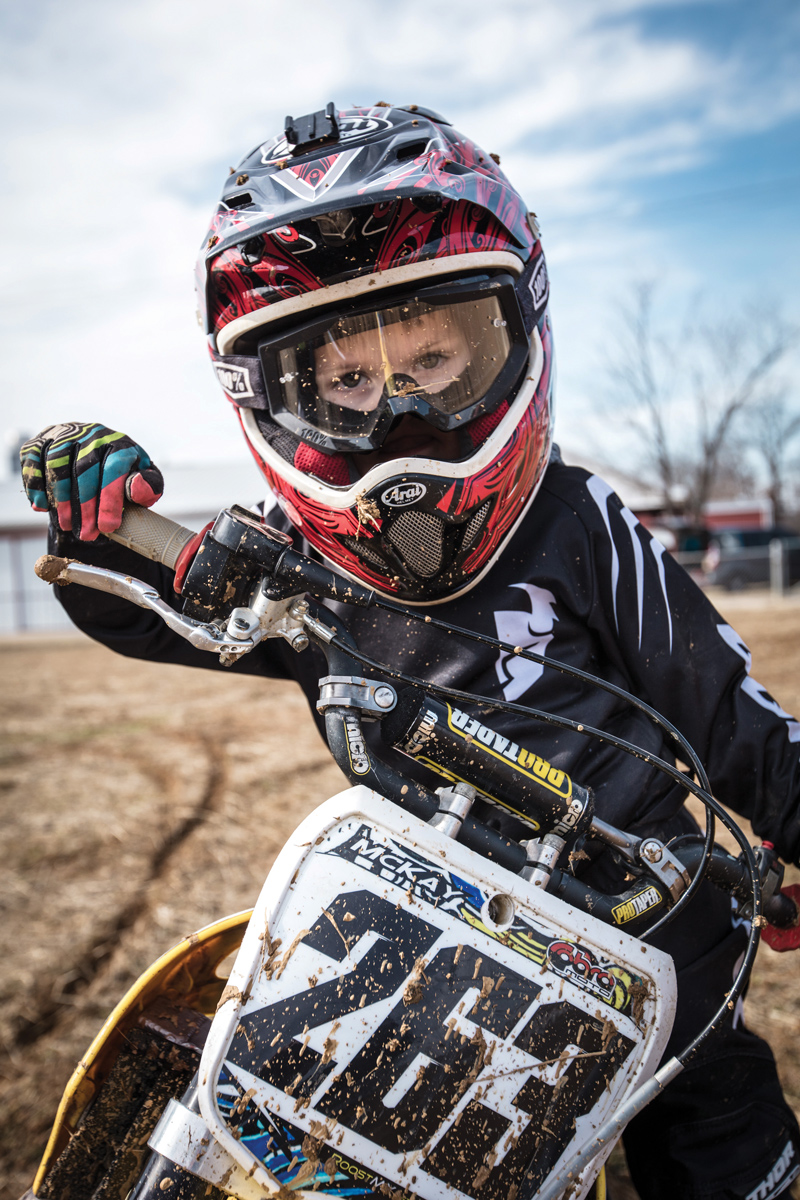 Cole and Karah are both extremely supportive of their son's passion. "I have never once been scared," said Karah, who grew up in a car racing family. "I think ultimately, our main goal is for him to have fun."
Kayson just started hitting his first double a few weeks ago, which means he is able to leave the ground on one ramp and land on another in a single jump rather than rolling over both ramps with wheels on the ground.
"It wasn't that hard," Kayson said with confidence.
Kayson will finish the indoor season in March and will then start the outdoor Kentuckiana series before moving on to qualifying races for the Rocky Mountain ATV/MC AMA Amateur National Motocross Championship at Loretta Lynn's Ranch. This is the largest amateur race in the country. Riders must win both an area and regional qualifying race before receiving a ticket to Loretta Lynn's. The top 42 riders in the country (by division) are the only ones that get that coveted ticket. And Kayson beat two of those riders last year at just 4 years old.
"We're going to be able to watch him on TV someday," Cole said.