Whether you are looking for local events for family fun, activities you can do in your own backyard, or small trips within driving distance of Owensboro, this guide has it all! Make the most of this summer and start planning now!
Summer Staples
These are recurring events happening this summer. Fit these events in as your schedule allows, but be sure to make it to at least one!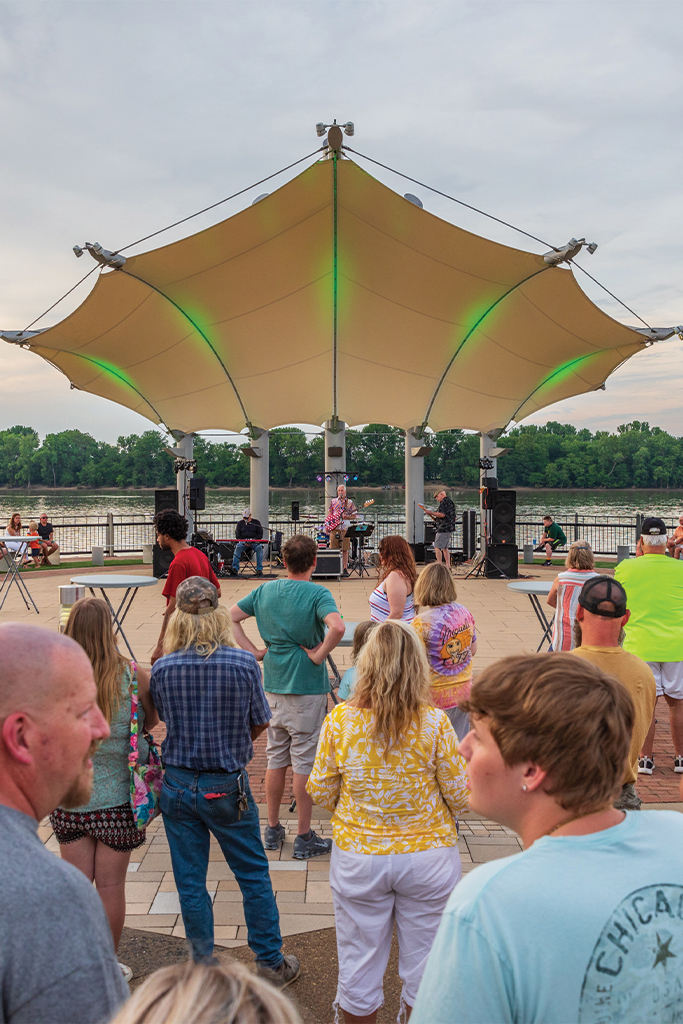 Live on the Banks
The 2022 Live on the Banks outdoor concert series along the riverfront in downtown Owensboro will be held every Saturday night through September 24. This concert series showcases a variety of music groups from across the region to enjoy. Live on the Banks is free to the public and will take place at the Overlook Stage, as well as the Allen Street Gazebo, in Smothers Park Saturdays from 7– 9 p.m. A lineup of the bands performing each week can be found at www.liveonthebanks.com, and on the Live on the Banks Facebook page.
First Fridays at the Bluegrass Hall of Fame and Museum
This concert series will take place on the outdoor stage at the Bluegrass Music Hall of Fame and Museum featuring contemporary Christian artists. The event is free to the public and will include food trucks, activities for children and live music. 
Friday After 5
Friday After 5 is the award-winning, summer-long series of free outdoor concerts held every Friday on the eight block, stunningly beautiful Owensboro, Kentucky riverfront. The festival includes live bands, family events, food trucks and entertainment. Our signature "Toast to the Sunset" takes place right on the riverfront at every Friday After 5. There are five venues of entertainment plus a fun, kid-friendly street fair and costume characters. No tickets. No Fees. No Kidding. Friday After 5 is Where the Weekend Begins. Visit fridayafter5.com for a full schedule and venue details.
Games on the River
Giant games = Giant fun! Head to Smothers Park every Sunday afternoon for a day of playing oversized yard games including Jenga, checkers, Bocce Ball, Get Knotted, Yard Pong, Connect 4 and more. This event will be held until September 4. 
Sunset Cruisers
The Sunset Cruisers always put on a great show! This year's free events will feature all years, makes, and models of the hottest classic cars, trucks, and bikes in the tri-state. This is an annual tradition after all! Plan on bringing the entire family for a day of classic cars, trucks, great food, prizes, activities, and more. Catch the Cruisers on the first Saturday of the month through October. The entrance to the event is on 3rd and Allen Street.
Mark Your C
alendar
These are must-attend events that are one day only. Get out your calendars and mark these down! You don't want to miss them!
Cardboard Boat Building and Races at Diamond Lake
June 11 from 8 a.m. – 5 p.m.
Build your own boat and enter it in our Cardboard Boat Race! This event has been a huge crowd pleaser in past years, and it's back this year. Build your boat early or when you get here. Rules are available in the office. 
PorchFest 2022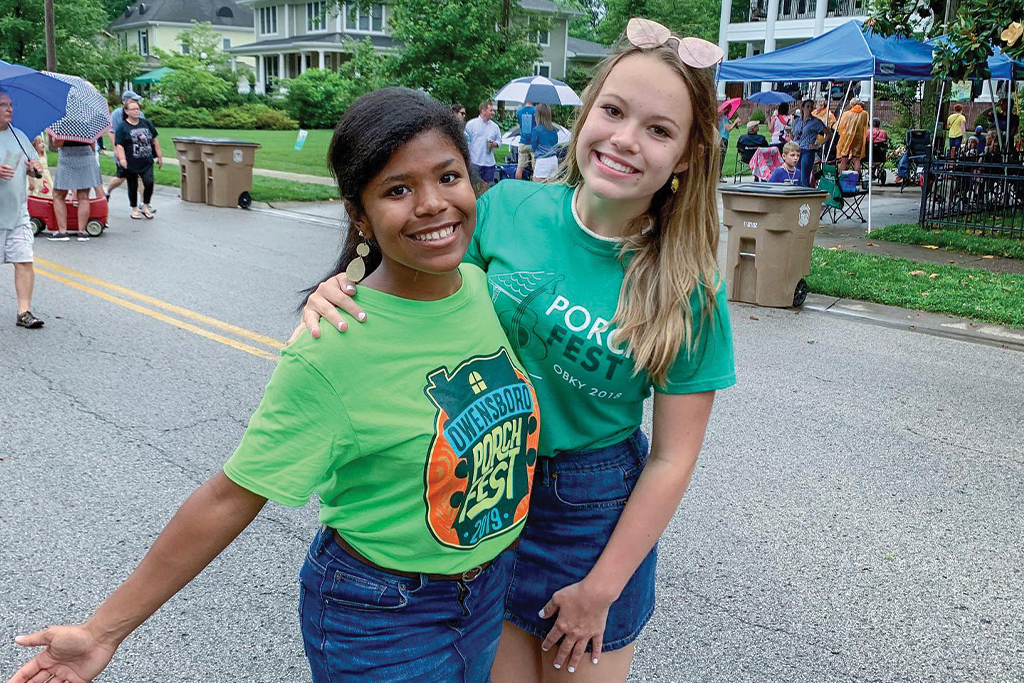 June 11 from 10 a.m. – 11:30 p.m.
PorchFest is a celebration of music and community. The one-day music event hearkens back to the days when neighbors would gather on each other's porches and share, laugh, tell stories, sing and play music. Reconnect with our neighbors and create good times this summer. Talented artists will play music on porches along Griffith Avenue. Stroll one of Owensboro's most historical residential districts and enjoy great entertainment all day long! Food trucks will be available – so plan to spend the day with neighbors and friends! Visit porchfestobky.com for a full line-up!
Daylily Festival
June 13 – 18 at Western Kentucky Botanical Garden
Western Kentucky Botanical Garden boasts one of the largest, public display beds in Kentucky with over 800 cultivars – it is a sight to see! Check out the Garden's website for a full schedule of details, but make sure to mark your calendars for June 18, which they are calling Family Fun Day! From 11 a.m. to 2 p.m. families can enjoy a petting zoo, face painting, live magician, Bluegrass Community Theatre performance of "A Midsummer's Night Dream" and don't forget Real Hacienda Food truck and Hodges Curbside Creamery homemade ice-cream truck!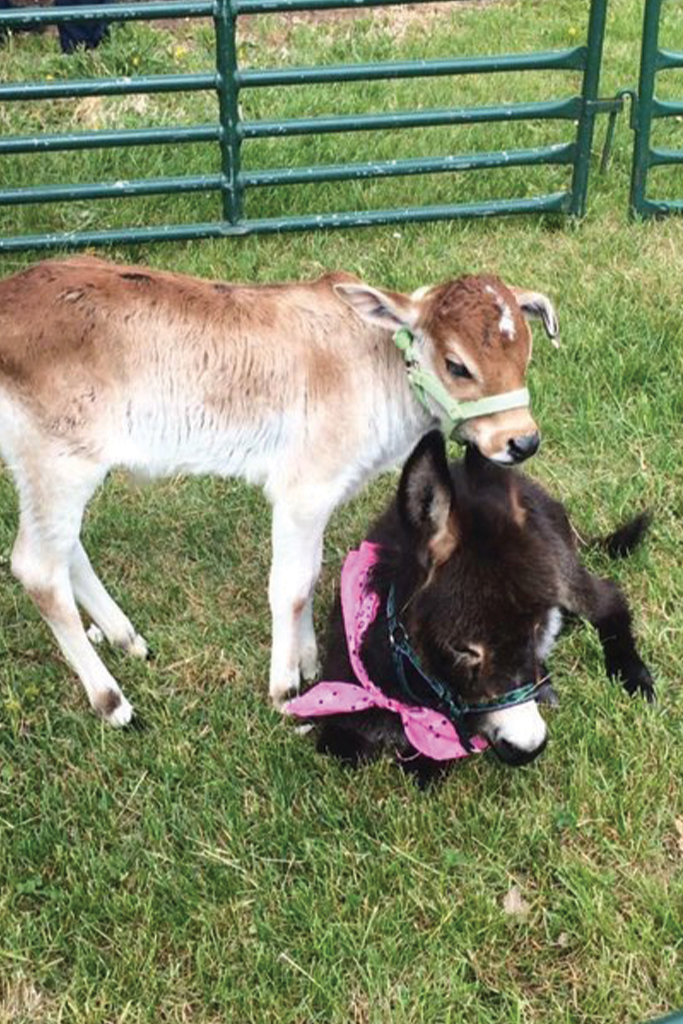 Strawberry Festival at The Cottage Farm Stand & Baking Company
June 11 from 9 a.m. – 6 p.m. and June 12 from 9 a.m. – 4 p.m.
Don't miss out on this exciting new festival that is sure to become an annual tradition for your family!
Take a short drive out to Sorgho and enjoy the day at The Cottage Farm Stand and Baking Company. Our community has fallen in love with this small business. From their gourmet coffees and delicious breakfast menu where bubble waffles are a specialty, (you just have to experience them) to their breakfast sandwiches, muffins, and so much more – you are sure to fall in love too! The Cottage recently joined the ranks of Owensboro's top burgers during Burger Week 2022 and saw great success with their Sunflower and Pickle Festival last year.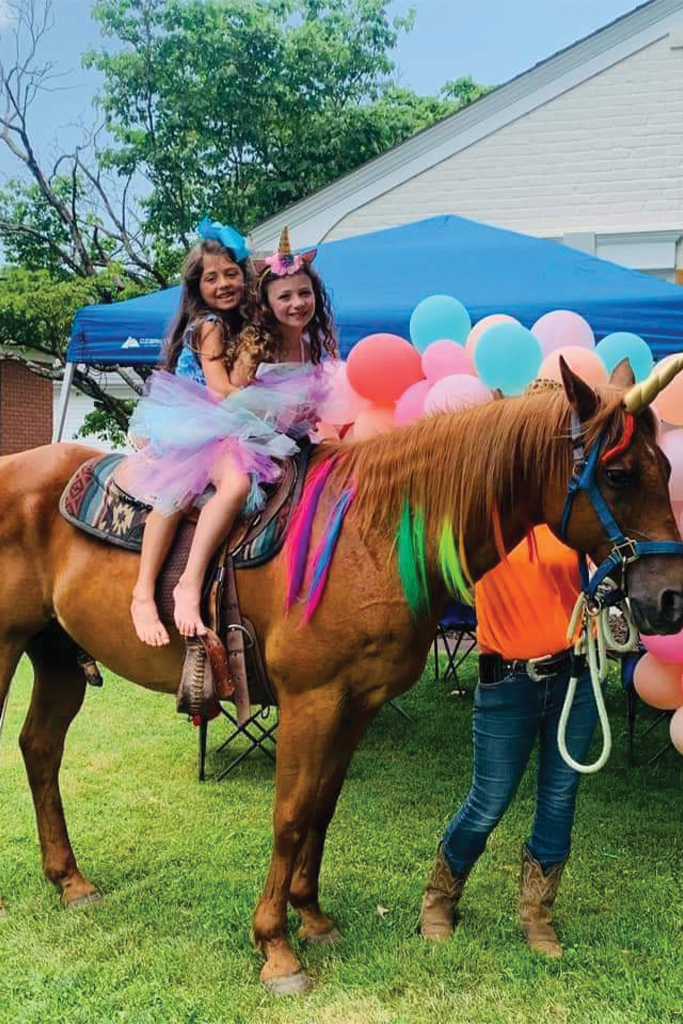 The Cottage offers it all. Now, they are celebrating everything strawberry with their first ever Strawberry Festival!
Who doesn't love strawberries? The Strawberry Festival will include live music, a petting zoo (I omitted Sunday as it will now be both days), pony rides 11 -2 on Sat. and 1 – 3 on Sunday @ $5.00, face painting, plant your own strawberry seeds, and a station for making your own strawberry shortcake! Additionally, the Airport Sorgho Fire Department will be bringing their fire truck, an obstacle course including a house in flames that children can use a water hose to extinguish, the extraction demonstration car, Sparky the Dog, and even their hovercraft! More than 80 arts and craft and home business vendors will be at the festival! (A percentage of the proceeds will be donated to the Airport Sorgho Fire Department.)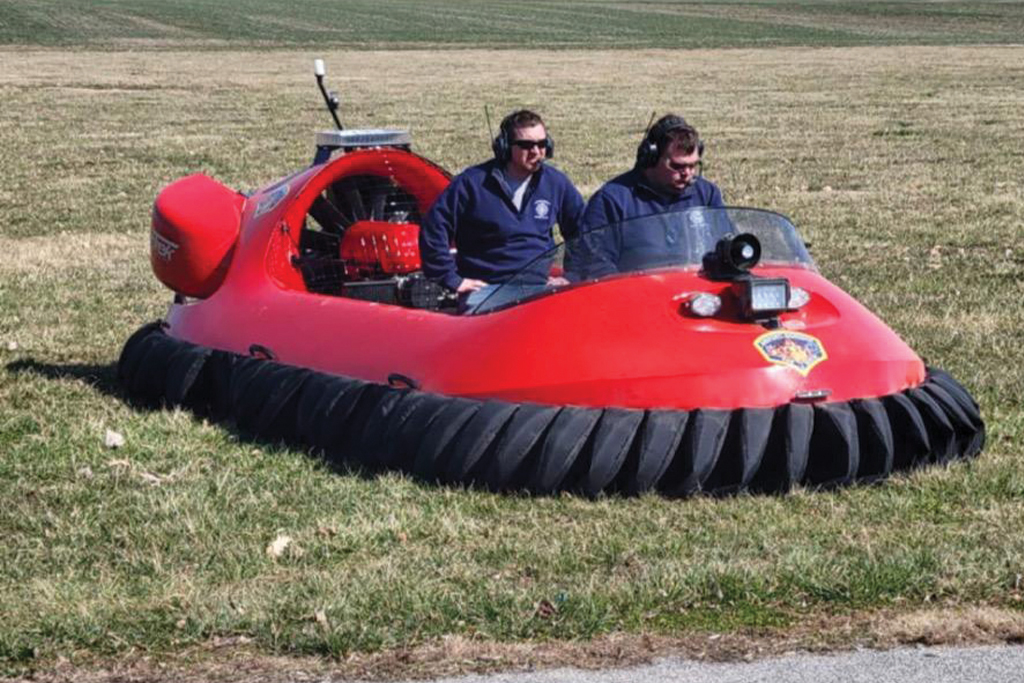 Some of the strawberry-themed delicacies you will find at the festival  include a bubble waffle cone filled with ice cream, strawberry preserves, strawberry ice tea and lemonade, strawberry lattes, cake pops, slushies (with a really cool keepsake cup), cookies and muffins, strawberry poppy seed salads, fresh strawberry cakes, homemade popsicles and a big wagon full of strawberries for purchase! Families can purchase breakfast and lunch items from a limited menu including the Owensburger™. Admission is $10 per car, and everything except the food, beverages and pony rides are free! (Accommodation-accessible parking will be available as well as two additional parking lots.)
Follow the event on The Cottage's Facebook page, @cottageky56 to view a full schedule of events and map.  
ROMP
June 22 – 25 at Yellow Creek Park
Celebrating its 19th year, ROMP Festival will return to Owensboro's Yellow Creek Park June 22-25, 2022 A full line-up of artist-led instrument workshops takes place throughout the day, as ROMP artists interact with fans and players of all ages and skill levels. Other workshops and forums include songwriting, clogging and flat-foot dancing, yoga (all levels), and bluegrass jamming 101. Additional offerings at ROMP Festival include organic and farm-to-table food vendors, craft vendors featuring Kentucky Proud products, art installations and professionally-led children's activities. Attendees are encouraged to bring their instruments and jam throughout the weekend, as well as dance the night away at the late night stage, featuring nationally acclaimed acts in the park's rustic Pioneer Village. To stay up-to-date with the latest news from ROMP fest, visit rompfest.com.
All-American Fourth of July Fireworks
July 4 from 8 p.m. – 9 p.m.
The City of Owensboro will celebrate Independence Day with its annual All-American Fourth of July event on Monday, July 4, 2022. Building on the tremendous success of the Healthy at Home Fireworks the city hosted the last two years, the 2022 All-American Fourth of July will combine the annual celebration on the riverfront with additional fireworks locations throughout the city.
Daviess County Lion's Club Fair
July 20 – 23
The Daviess County Lions Club Fair is back this year, and organizers are excited to return to the fairgrounds for a 50th-anniversary celebration following a two-year hiatus. The fireman's challenge highlights Wednesday's schedule, while a monster truck show is slated for Thursday. Friday features motocross in the big arena, followed by a truck and tractor pull on Saturday. 
The artificial fishing tournament will also return as well as inflatables and a fun carnival selection with rides for all ages. The open talent show is slated as the finale on Saturday evening. Other exhibits include the 4H-FFA open crops display, arts and crafts, and livestock shows daily. A massive fireworks show will conclude the festivities on Saturday, a new addition to the fair to celebrate its long-standing tradition of success.
Local Love
This summer, check out what Owensboro has to offer! Maybe you've never been to some of these places or maybe it has just been a while— either way, these are some great options for summer fun!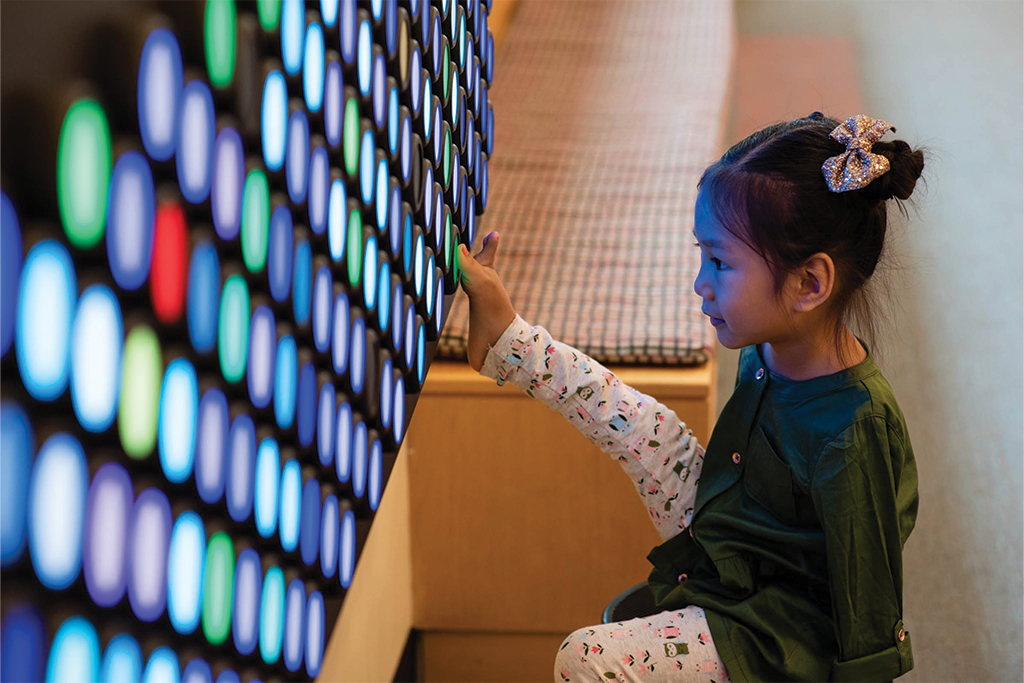 Daviess County Public Library
Our library is so much more than just books! Check out their calendar of events on their website this summer. You are sure to find something your kids will love. From scavenger hunts, cupcake decorating, DIY crafts, Pokemon parties, STEM projects and so much more – your kid will love a little summer fun at the library. And maybe a visit to the library will encourage a little summer reading?!
Owensboro Museum of Science and History
The museum is a learning center and a family-friendly entertainment experience. Discover the indoor playground that gives children ages 10 and under the opportunity to play in a colorful, themed environment based on local landscape and history. Playground components include crawl tubes and bridges, a riverboat, train, train station and tree houses. The SpeedZeum is a gallery dedicated to motorsports, local racing history and the amazing successes from racing athletes who hail from Owensboro and the surrounding area. ENCOUNTER is a hands-on, minds-on gallery, and is a true "edu-tainment" experience. The young and young-at-heart can make a magnet bridge, tell a story in the puppet theater, experiment with the Bernoulli Effect or leave a "permanent" image in our shadow room. Admission to the museum is only $5 per person, 2 and under free.
Owensboro Museum of Fine Arts
Did you know Owensboro was home to Kentucky's second largest art museum? Through exhibitions and educational programs for all ages and backgrounds, OMFA provides lifelong learning experiences that expand awareness and creativity. Discover ArtLand, a free interdisciplinary art studio for ages 4 to 12, designed to stimulate children's imaginations while allowing them to create works of art at their own pace. A visit to the art museum is not complete without experiencing Kaleidoscope Kave. Using advanced computerized digital audio/visual equipment, this interactive gallery designed by an internationally recognized digital artist combines learning experiences in both the visual and performing arts. Or check out the Young at Art gallery, which presents rotating exhibitions of children's art created in the museum's free art camps, workshops and classes. 
Western Kentucky Botanical Garden
Take the time to be outside and experience the healing power of nature. Plan your visit to the Botanical Garden! Here are some ideas to make your visit even more fun: pack a lunch & picnic, bring a book to read, enjoy their playhouse, bring a frisbee or football, bring some bubbles, take an adventure hike, take some photos or paint a picture! The Garden is open Monday – Saturday 9 a.m. – 4 p.m. and Sunday 12 p.m. – 4 p.m. Cost is $5 for adults, $3 for seniors/veterans, $1 for children (Members are free. Admission fees apply to all non members.
Day Trips That Are
Worth the Drive
Looking for an adventure but don't want to travel too far? Here are three perfect day trips from Owensboro that offer family fun you won't forget!
Land Between the Lakes
Just a short drive, LBL is a great way to connect with nature this summer. Hike, camp, check out bison up close, visit the planetarium, and so much more! There is plenty to explore at LBL!
Jeffrey's Cliffs
Just down the road in Hawesville, Jeffrey's Cliffs offers a great, full day of hiking fun. There are trails for both novice and more advanced hikers, including a fun scramble up a rock face with the help of a rope! The whole family will enjoy the natural woods, cliffs and large rock shelters!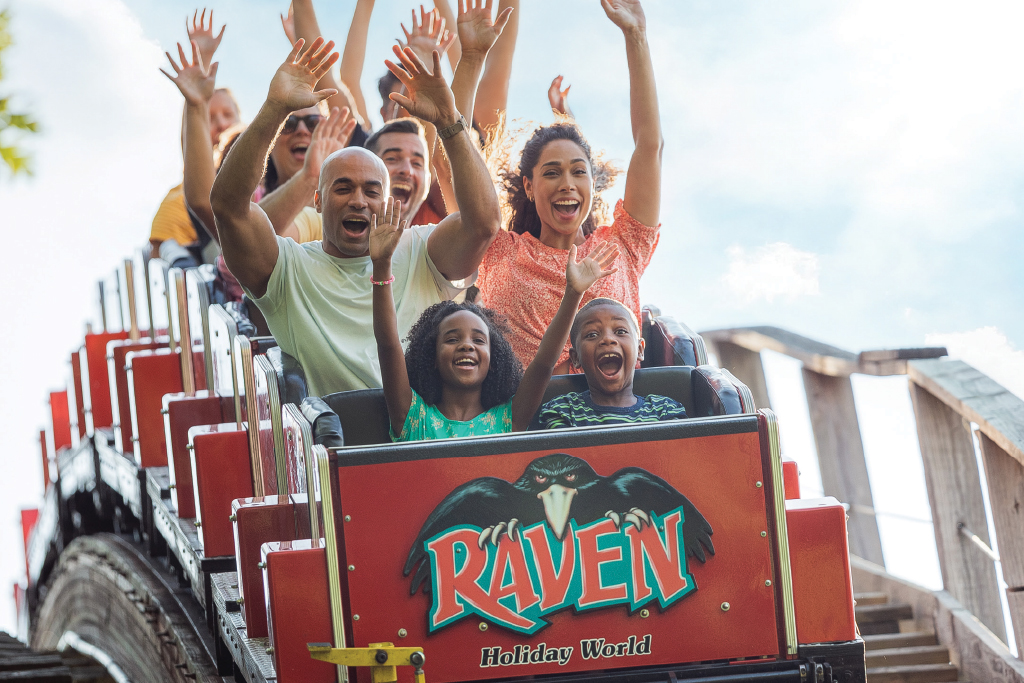 Holiday World & Splashin' Safari
This friendly amusement park in Santa Claus, Indiana, has become an annual tradition for a lot of families from OBKY. The thrilling coasters and water slides are enough to keep a family coming back year after year.
Fun in your own Backyard
Summer doesn't mean you have to plan extravagant activities for your family or spend a lot of money. There are plenty of things you can do right in your own backyard. Here are some of our ideas!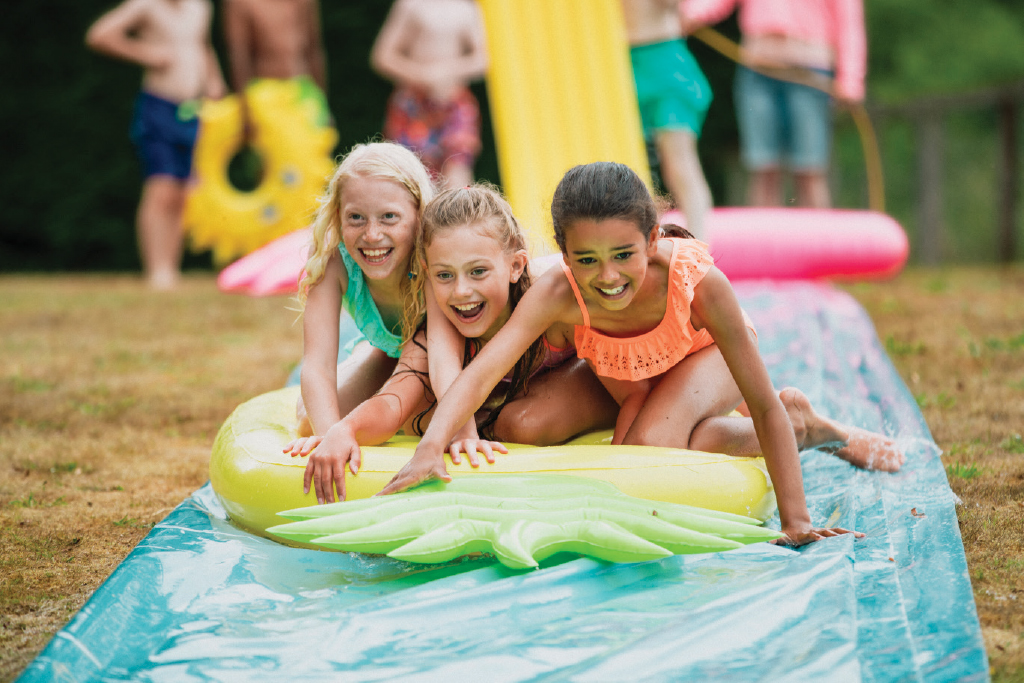 Make a DIY Water Park
Don't you remember those carefree days of running through the sprinklers when you were a kid? Why not introduce your kids to these simple summertime pleasures by creating a homemade water park right in your own backyard! Fill a bucket with water balloons, make a water gun station, roll out a slip n' slide! 
Experiment with Bubbles
Take your bubble blowing fun to the next level by experimenting with different types of DIY bubble wands. For example, twist pipe cleaners into a variety of shapes and see which one works best.
You can also test out various kitchen tools like spatulas and whisks. Maybe you have a strip of mesh or an old fishing net that will work well for the job. The options are literally endless.
A simple experiment like this is a great way for kids to practice their scientific reason skills without even realizing they're learning.
Go on a Treasure Hunting Adventure
Whether young or old, everyone loves the idea of discovering buried treasure. Bring the fantasy to life with a fun backyard hunt.
Simply bury a small trinket in your backyard or place it under a rock or flower pot. Then draw a map and let your kids try to find it.
Alternatively, you can do this activity scavenger-hunt style. For this method, you will write a list of clues and hide them all over your yard. Each clue will lead your kids to the next clue.
Let Your Fence Become a Canvas
You've heard about chalkboard paint for sure, but have you ever thought of using it to make your entire backyard fence a canvas for your kids? Simply paint a few slats (or the whole fence!) with chalkboard paint and let your kids pour out their imagination. The best part is that when they want to change the design, it comes right off!
Create a Backyard Obstacle Course
Use random things from your backyard to create an awesome obstacle course that will entertain your kids for hours. While we've all seen those epic internet videos of parent-created ninja warrior courses, it really doesn't need to be that fancy. Honestly, as long as it turns out mildly OK-ish, your kids will probably still love it!