Photo by Jamie Alexander
At first glance, Addie Mae Lanham appears to have the passions and desires of most 10-year-old girls. She loves pizza and tacos, dogs and animals, spending time with her family and can often be found doing flips and cartwheels across the living room floor. However, if you were to examine her heart (or even her Christmas list), you would find that, next to her request for a giant elephant and crystal growing kit, was a request for world peace and an end to the Coronavirus. The Country Heights Elementary School (CHES) fourth-grader has already made an impact on her local community, but, according to her parents, Randy and Kristi, Addie Mae won't stop there. They believe their youngest daughter is destined to change the world.
"We've always called her our little world changer," Randy said. "She just kind of looks at the world a little differently and she really just has a compassionate heart. When she hears about someone in need, she is the first one to say, 'How can I help them?'"
This past year, Addie approached her dad, co-host of the KET series Project Volunteer, and asked him about having a show of her own.
"I said, 'I want to do a show like you, Dad – I want to change the world,'" Addie said.
The two then discussed what type of show Addie Mae might host, and Randy suggested she interview other kids about changing the world. 
"We talked and talked and kept brainstorming and came up with Encouraging Kids," Randy said. "Some episodes are adults talking and some are kids out there making a difference."
Randy said, when they first created the show, he did most of the editing and it took a little while for Addie to feel comfortable in front of the camera. He said, now, she does the majority of the editing for the show and she no longer needs to read off of a paper in her lap. When the show began, they filmed an episode once a week. Randy said it has been more difficult to have guests on the show due to the Coronavirus. Recently, Addie Mae filmed a segment with her older sister Emma showing others how they prepared shoe boxes for children through Operation Christmas Child. As for how her show will help fulfill her request for world peace, Addie Mae said kindness can go a long way.
"I think they'll watch it (the show) and become happy," Addie Mae said. "Kindness is contagious – one person helps another person and they help another person and so on. That's how I imagine it – I don't know any other way."
Some might look at Addie Mae's parents and believe that serving others simply runs in the family. Randy is known in and around the Owensboro community for his many acts of philanthropy including serving as the executive director of Volunteer Owensboro. Kristi has spent much of her career serving the children of the Daviess County Public Schools district as a social worker and student assistance coordinator. The couple has always tried to set the example for serving others by taking their girls with them to serve at various shelters or school events. But, as much as the Lanham family enjoys serving the community together, they believe Addie Mae in particular was born with a servant's heart. 
"It's definitely helpful that she's been exposed to it," Randy said. "But I really believe that God has blessed her with something unique inside of her that she can use to bless others."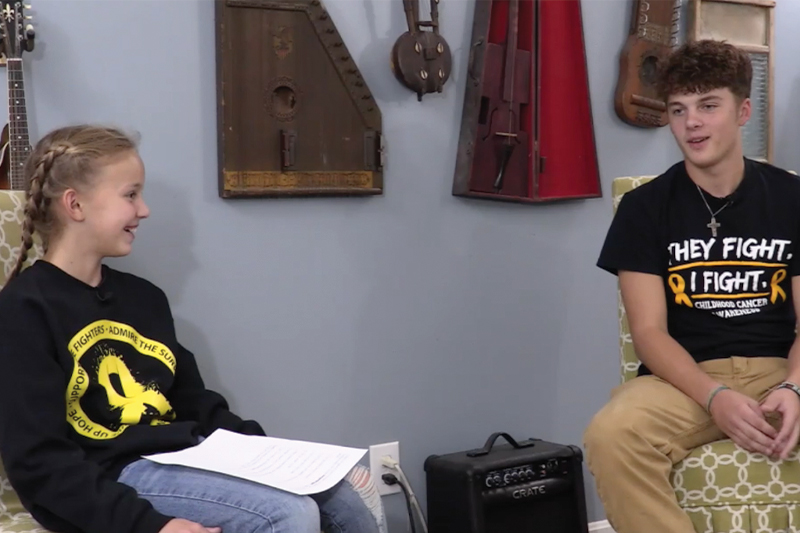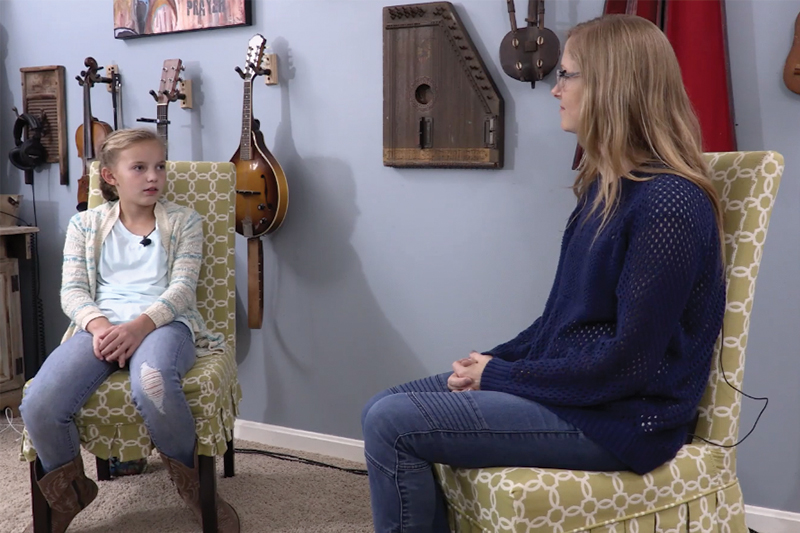 Addie Mae's voice lights up as she describes her experiences sitting on the floor and playing toys with the children at CrossRoads Emergency Women's Shelter. She takes pride in her role greeting the residents at St. Benedict's Homeless Shelter when it is her church's turn to prepare and serve spaghetti dinner.
"Once the food was ready, I'd be in the front of the line and hand out plates and say, 'Good afternoon. Enjoy your meal.'" Addie Mae said, adding that her parents' influence has been a positive example for how to serve others. "Mom and Dad have shown me what to do – I've just followed them and done it." 
When she is not attending classes (virtually) at CHES or hosting Encouraging Kids, Addie Mae is currently working on a business plan of her own.
"She's been working on a business plan to start her own non-profit, just like her Daddy," Kristi said, adding that she believes Addie's faith plays a large part in her heart for serving others. "Addie is in tune with God – we always pray at night."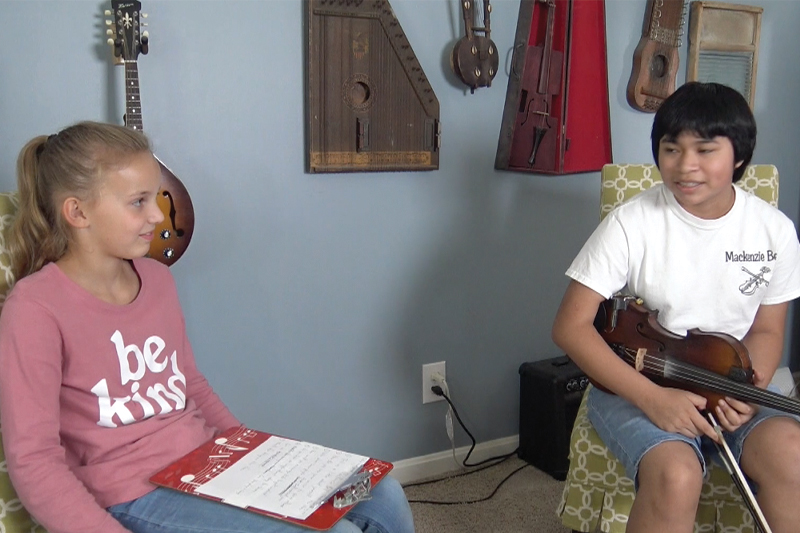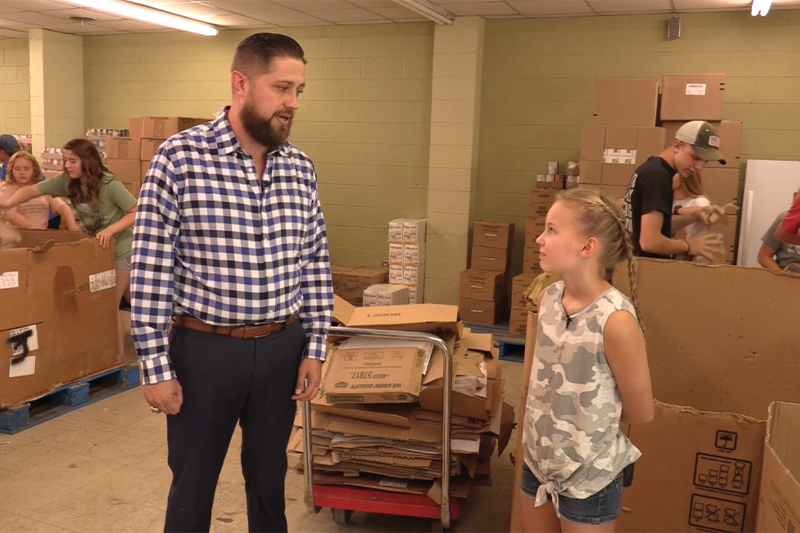 Addie Mae affirmed that she has been praying every night for a classmate's father who was diagnosed with a rare cancer and that she believes God helps to make her a better person.
"God encouraged me so I could encourage other people," Addie Mae said. "God makes me better by letting me do this show and letting me help people and encourage kids. Then it goes out to a bunch of people on YouTube and Facebook and they see it and it helps them become better people."
Randy said his hopes for the show are not to bring attention to his daughter or to get a certain number of views or subscribers, but more so to be a positive example for youth in the community.
"We really want this show to encourage kids…not a lot of school clubs are going and youth at church are not able to meet," Randy said. "We want this to be a tool for anyone to show to kids so they can watch it and be inspired – to plant that seed that, 'I don't have to grow up to make a difference.'"
To see more of the inspiring work Addie Mae is doing, visit the Encouraging Kids Facebook page at facebook.com/encouragingkidstv or view recorded episodes on the Encouraging Kids website encouragingkids.weebly.com.