Photo provided by Jenny Beth Willis
Jenny Beth Willis first appeared in Owensboro Parent when she made a deep run on American Idol as the only Kentuckian to become a top-20 finalist in 2013. That experience instilled a sense of confidence in her that propelled her to another milestone accomplishment — graduating from law school. 
What began as a sporadic trip to Bowling Green with her father for auditions, transformed into a demanding months-long experience of rehearsals and performances — not unlike law school. 
As Idol continues to look for the next singing sensation, 25-year-old Willis is eight years removed and eagerly awaits to begin her career as an attorney. 
"Law school is a grueling experience … Experiences like American Idol gave me confidence; if I'm in the courtroom or meeting with a client, nerves don't really get to me like they might someone who hasn't been on stage," Willis said. "Law school has been my life for the past three years."
While she will occasionally sing at a wedding or perform the National Anthem at events, Willis spends much of her time now studying for the Bar Exam. She will have taken the exam by late July and will then begin her career in business law and corporate litigation at a firm in Louisville by the end of August. 
Willis completed her undergraduate studies at Trevecca Nazarene University in Nashville, where she obtained a Bachelor's Degree in Business Administration. During her tenure there, she found joy in participating in a singing group called Redeemed.
She graduated from the esteemed Brandeis School of Law at the University of Louisville. While her stage experience prepared her for some of the challenges ahead, she attributes much of her success to her parents Jeff and Mary Beth Willis, and her brother Clay.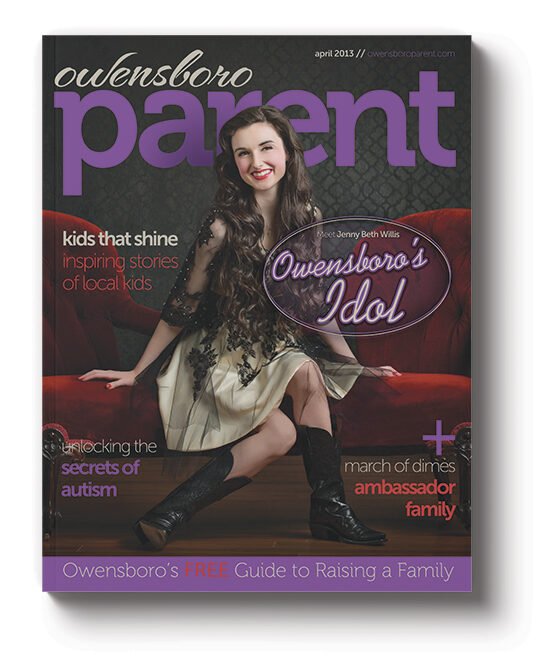 "My family has always supported me with every endeavor whether it be law school or singing … Without them supporting me, I wouldn't have been able to get through it," she said. "They've supported me with everything I've ever done and I think that's a huge display of who I am now — it's hard to do anything without the support of your loved ones."
As Willis reflects on her young life, she struggles to envision a world without singing. She traces her start to the Daviess County Fair when she was six years old performing "Tomorrow" from the hit musical Annie. Thankfully someone was recording because a clip from that performance was featured in her official background and introduction video on American Idol. 
"I grew up singing. As far back as I can remember, I was performing at church and other events — it's always been a part of my life," she said. "American Idol is something that my family and I always talk about … It was the experience of a lifetime."
As the stage transforms into a courtroom, the experiences gained and the relationships formed during her youth transcend time. 
"It was an amazing experience that I'll never forget — I met a lot of interesting people," Willis said. "My experiences singing and being on stage gave me the confidence that I have now both personally and professionally. Singing on stage gave me confidence in every facet of life."