For a moment time has stood still. Eerily still.
As I write this article, our community still finds itself under quarantine due to the Covid-19 pandemic. If you're like me, over the past several weeks, you've often asked, "What day is it?" Or maybe, "How important is it that I shower?" Perhaps even, "Could this be used as toilet paper?"
Days have felt like weeks and weeks like months.
With Father's Day approaching, I have been reflecting upon time and what the passage of time means for our most fundamental relationships.
I haven't seen my father since February. He lives three hours north of Owensboro, so apart from FaceTime we haven't been able to get together. A day will come when I won't be able to see or talk to him any longer. When it does, all I'll have are the memories I carry with me and the values he left behind.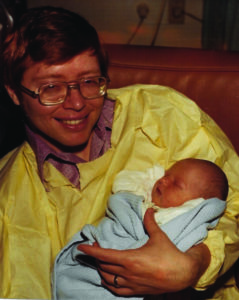 Though we hope to have many more years with him and my mom, my job requires me to sit with many families who wait too long to reflect on such matters. So, in honor of fathers, and out of respect for time, let us consider what we have received from our dads and what we are passing down to our children.
My father serves as a model of consistency. He has worked with the same company since graduating from Butler University in 1975. That's 45 years. Though he does exceptional work, I'll most remember what he has offered our family. If my brother and I were competing, he was there. If we needed help with our homework, he was willing. A ride to practice, he drove and even let us choose the music. I remember one week in college when I was the guest preacher for a church of ten people (10!) in rural Tennessee. He and Mom showed up thirty minutes before the service began. I can't think of a significant event in my life he has missed.
Dad has no ego. He has his own talents and interests but, as we grew up, his stuff never came before our stuff. When he left for work in the morning, he would scrape the ice of my windshield or move my car into the garage so it would be warm. If I wanted to practice my jump shot, he would rebound. It didn't matter that he had worked a full day or commuted ninety minutes. It didn't matter that he had just mowed the grass or that he had a volunteer event later that evening. It didn't even matter if the big game was on TV. He was always present.
He does the same for his grandkids and even other people's kids today. You see, my dad plays the piano. Do you have any idea how many students he has accompanied for solo and ensemble competitions over the years? My ears bleed just thinking about it. And he never asks for a dime. The man has remarkable patience. All of the above comes from a deep place of love.
Consistency. Humility. Presence. Patience. Love.
I want to take all the good my dad has passed on to me and share it with my children. Now, there are things my father didn't do with me that I hope to do with my kids. Or mistakes he made I hope not to repeat. My son will have similar experiences with me, positive and negative. And he will have the same with his kids.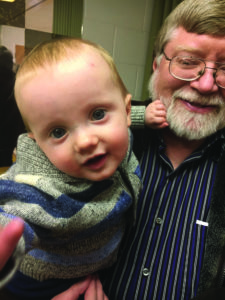 Even the best dads leave scars. Your father may have dealt you a difficult hand. His legacy may largely be one of pain. Perhaps you've even passed that pain on to your children. The good news is that, for a moment, time has seemingly slowed down. The season we're emerging from has afforded a unique opportunity for reflection. You get to make the decision about what you will continue moving forward and what you will replace. You help decide what your legacy will be.
One of my favorite books teaches that life is a vapor. We are here one minute and gone the next. The author's advice: do the good available to you today. This slow-moving season won't last. You'll look back and wish you had made amends with your father, passed on better values to your children, or invested the time needed to make lasting memories.
Take this moment for what it is, a gift.
Now pay the gift forward.