From pediatricians to preschools, from sweet treats to boutiques—we asked you to tell us your favorite local spots and you answered. We are pleased to announce the winners of our Owensboro Parent Family Favorites contest!
This is the third year Owensboro Parent has offered this contest, where you, our loyal and trustworthy readers, have the opportunity to make your voices heard. This year, hundreds of you cast your votes for favorite park, photographer, pediatric dentist, preschool and kids eat free restaurant (among many others). Take a look at all of the Family Favorites and see if your choices made the cut.
Favorite Youth Sports League – Lil' Sluggers T-Ball League
With the intention of providing a Christ-­centered sports experience where kids develop athletic skills and values for life, Lil' Sluggers hosts hundreds of local kids for t-ball during their summer program. Each week, players are challenged to practice the highest ideals of sportsmanship while learning their sport and Christian values through Bible lessons. This league is for girls and boys, ages 4, 5 and 6.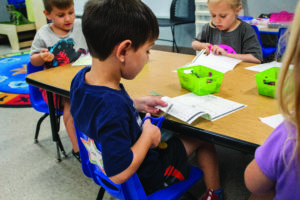 Favorite Preschool & Favorite Daycare – Charlotte's Web
Voted best daycare and preschool, Charlotte's Web believes that curriculum is everything that happens in a classroom, from interactions and meals to singing and playing. The dedicated staff never misses an opportunity to blend play with early education curriculum.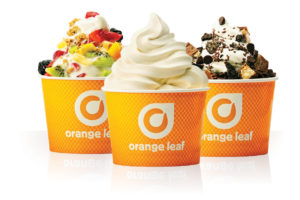 Favorite Sweet Treat – Orange Leaf
Orange Leaf offers freedom from average everyday options. From flavors, cups, and cones, to smoothies, shakes, and cakes, they give their guest the freedom to create whatever sweet treat they can come up with next. Their froyo flavors are the best, because they make them that way. No really, they do. Each flavor recipe is uniquely ours and you can't get it anywhere else.
Favorite Kids Eat Free Location – Beef O' Brady's
Beef O' Brady's, or just Beef's as the regulars call it, is truly a restaurant for the whole family. Whether grabbing a quick meal as a family or gathering with the whole team after the big game, Beef's is always a family favorite.
Favorite Issue (Staff Pick)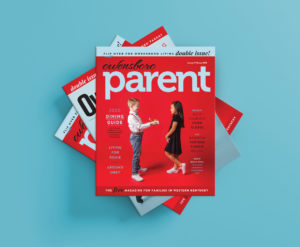 In a Tanner Publishing first, we printed a double issue of Owensboro Parent and Owensboro Living magazines, combining the two publications into one for just one month. Not only did this make for a cool issue, but also allowed us to switch months that the magazines were each published, giving us fresh new content to present to our readers!
Favorite Children's Shoe Store – Shoe Stop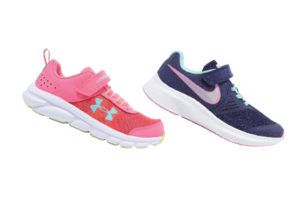 Over the last 20 years, the number one thing that sets Shoe Stop Inc apart from other shoe stores is the relationship between their sales associates and customers. They offer product knowledge and strive for service with a servant's heart. If the customer wins, we all win, according to Shoe Stop.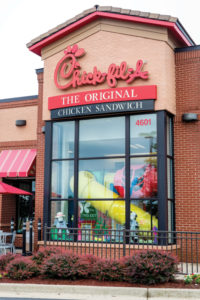 Favorite Kid-Friendly Restaurant & Favorite Restaurant Play Area – Chick-fil-A
For another year, Chick-fil-A has been voted favorite kid-friendly restaurant and play area — but is that really any surprise? Quality food and service keep Owensboro parents coming back time and time again.
Favorite Dance School – Johnson's Dance Studio
Johnson's Dance Studio encourages and teaches artistic expression through dance by utilizing teachers with experience in a myriad of disciplines and styles like jazz, tap, ballet, modern, hip hop, contemporary, creative movement, acro dance, aerial dance, adult classes, competition team, and more. JDS allows every dancer to enjoy and explore the art of dance!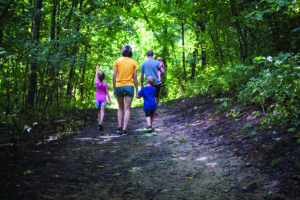 Favorite Place To Take A Family Hike – Yellow Creek Park
Nestled along the wooded banks of Yellow Creek at Thruston, the park features hiking trails, a one room school house, James Lambert Pioneer Village, train cars, spray park, and a 7 acre stocked lake.
Favorite Story (Staff Pick)
We still can't get over Tennyson "Tenny" Elder's pizzeria that we featured in our 2020 Dining Guide. This was actually the second time we featured Tenny's creative play area. What once was a Starbucks cafe was turned into a pizza shop, all with the help of Tenny's creative dad, Brent, who transformed an old dilapidated shed into the play place of his son's dreams!
Favorite Swim Instructor – YMCA
Swim lessons at the Owensboro Family YMCA develop personal water safety and basic swimming skills in students of all ages! Swimmers develop a high level of comfort in the water by practicing safe water habits, engaging in underwater exploration, and learning how to swim to safety.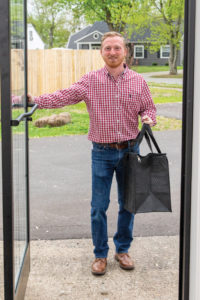 Favorite Food Delivery Service – Big O Takeout
Owensboro's only locally owned food delivery service, Big O Takeout has been serving the community since 2017. Adding new restaurants constantly, Big O is committed to bringing the best services and most options to Owensboro diners.
Favorite Children's Consignment – Robin's Resale & Boutique
Robin's ReSale & Boutique offers new trendy boutique clothing and consignment for the entire family! They ship, offer online shopping and monogramming is available.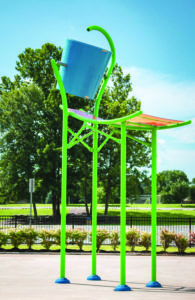 Favorite Spray Park – Horse Fork Creek Park
Located on Owensboro's east side, Horse Fork Creek Park offers the area's newest spray park, complete with 23 spray features and a 20-foot tall dumping bucket.
Favorite Kids Clothing Store – Kids Stop Children's Boutique and Stride Rite Bootery
Whether it is your first time dropping by or you are part of the generations of families they have served since 1986, the mother/daughter/daughter trio of Kidstop is always thrilled you stopped by. This fabulous team of ladies want your shopping experience to be personable and rewarding both in store and online, with trendy and classic children's pieces.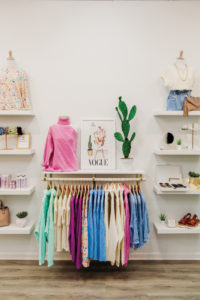 Favorite Boutique for Moms – Bella Ragazza
Bella Ragazza has been loving and serving women since May 2013. Their store-front location, now located in Wesleyan Park Plaza, is bright, inviting, and the perfect place for any mom to find her next go-to look. Their friendly staff awaits to shop with you like your best friend or give you space to relax and do your own retail therapy.
Favorite Pediatrics Office – Owensboro Pediatrics
The physicians and staff of Owensboro Pediatrics are committed to providing comprehensive medical care to children and adolescents in a caring and supportive environment. They value long-term relationships with their patients and their families.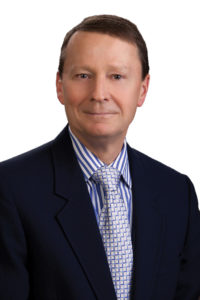 Favorite Pediatrician – Dr. Michael Yeiser
Dr. Michael Yeiser has been serving Owensboro's children for nearly 40 years. He is board certified by the American Board of Pediatrics and an active fellow in the American Academy of Pediatrics (F.A.A.P) and physician at Owensboro Pediatrics.
Favorite Pediatric Dental Office – Pediatric Dentistry of Owensboro
Dr. Jay Crews and Dr. Patrick Gilbert appreciate the opportunity to provide your child with comprehensive dental care. Their practice philosophy is centered around preventive dentistry and they are committed to the overall health and well being of your child. They strive to use the newest materials, methods, and equipment while remaining current through continuing education.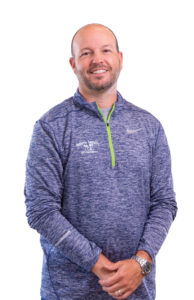 Favorite Pediatric Dentist – Dr. Jay Crews
In practice since 2003, Dr. Jay Crews is a board-certified pediatric dentist who specializes in providing comprehensive care for kids from infancy through their teen years, including special needs children.
Favorite Labor & Delivery Nurse – Chantel Wilkey
Chantell Wilkey has been a nurse in Labor & Delivery at Owensboro Health Regional Hospital for the past eight years. During this time she has shown great compassion and dedication to every patient she has the pleasure of caring for.  Chantell provides excellent care for every single laboring mother, developing everlasting relationships with all of them and their families.  She is a huge asset to Labor & Delivery and no one is more deserving to be voted Owensboro's favorite L&D nurse!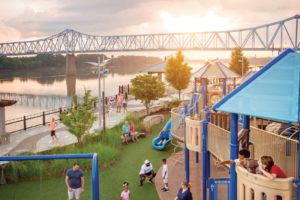 Favorite Park – Smothers Park
Smothers Park, named "Top Playground in the World," is the heart of the riverfront located in vibrant downtown Owensboro. Three stunning fountains, a cascading waterfall, swinging metal benches, an open air pavilion, concession stand, clean restrooms, free wifi, and the world-renowned children's park make this a must see attraction.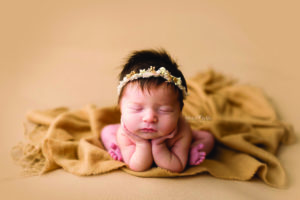 Favorite Newborn/Family Photographer – Reflections by Talea
Reflections by Talea has been serving Owensboro for more than 12 years. With stunning light and a curated wardrobe, Talea is sure to capture beautiful portraits of your family for you to cherish.
Favorite Bike Shop – Legends
Legends' mission is to provide their clients the products, knowledge, and motivation they need to live an active, healthy life.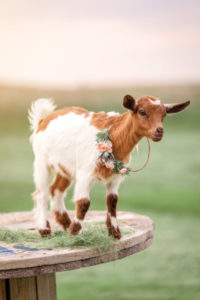 Favorite Photoshoot (Staff Pick)
How could this not be our favorite shoot?! We were shocked when a goat won our Pet Photo Contest this year, but we can't say we were disappointed! Our super talented photographer Jamie had a blast photographing Hazel and all of her farm friends — even if Hazel kept trying to jump on Jamie's back as she attempted to get the perfect shot!
Favorite Place For Family Fun – Elite Air
A park known for its neon lights, air bag, fun parties, and friendly staff, Elite Air Extreme Fun Center is Owensboro's trampoline and Ninja Warrior Course family fun center!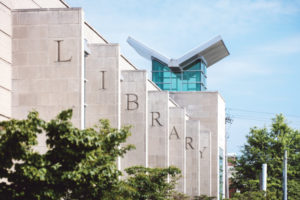 Favorite Place For Rainy Day Fun – Daviess County Public Library
Daviess County Public Library provides residents the means to pursue lifelong learning, but for kids it provides a place to explore and imagine. With unique programming and an innovative children's area, DCPL is the perfect place for rainy day fun!
Favorite Place For A Kid's Haircut – Klutch
With a cool studio and dedicated barbers, Klutch has made a place for itself in Owensboro since 2016. Klutch tailors their services to each client specifically to give them the look that matches their personality.
Favorite Place For Moms To Get Pampered – All About You Salon & Spa
The name say's it all. All About You Salon & Spa is dedicated to providing each individual client with customized services based on their personal needs. With a highly trained staff offering services from hair-care to massage and permanent makeup, All About You Salon and Spa will continually offer you the latest in every fashion trend.
Favorite Snowcone – Just Chill
A locally owned business in Owensboro, Just Chill makes the finest shaved ice. They block their own ice and mix their own flavors — 30 to be exact!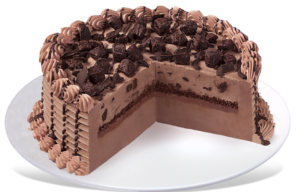 Favorite Birthday Cake – Dairy Queen
Who doesn't love a Dairy Queen Blizzard Cake? No wonder DQ was voted favorite birthday cake!
Favorite Gymnastics Center & Birthday Party Location – Owensboro Gymnastics
Open since 1976, Owensboro Gymnastics has been serving the community for decades. Classes offered include preschool to 6 year olds, recreational classes for first grade and up and Tumbling for 8 years and up. More than just a gym and gymnastics studio, Owensboro Gymnastics has become a #1 choice for children's birthday parties. With so many inflatables and a giant foam pit, it's no wonder Owensboro kids want their party here!