Summer isn't over yet!
There are still plenty of weekends to make more family memories or go on one more epic road trip before school starts again.
Here are some suggestions to soak up the rest of the summer at some of Owensboro Parent's favorite area attractions.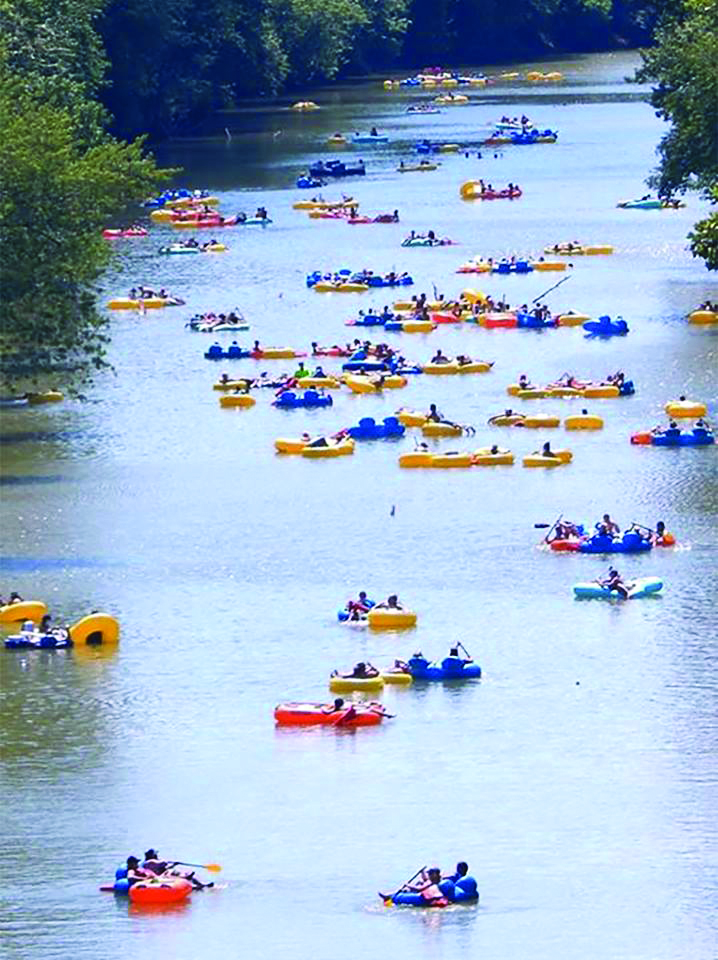 Awesome Lazy River
Shepherdsville, Kentucky
Do your kids love the lazy river at Holiday World? Then they will love the Awesome Lazy River — and at just two hours away, it's is the perfect day trip for your water-loving family! You can rent floats — single ($15), double ($30), quad ($60), or The Typhoon ($120) which seats 5-6 people — and float down the Salt River. The average float takes about 2-3 hours and a bus will take you back to the starting point. You can float multiple times if you want! Children must be at least 5 years old to float. All children 12 and under must bring and wear their own life jackets, and everyone must sign a waiver.
Tip : Rent the cooler float for an extra $5 and pack your lunch and drinks for the day!
Cumberland Falls
Just under four hours east of Owensboro, Cumberland Falls State Resort Park is located in the Daniel Boone National Forest. Known as the "Niagara of the South," the waterfall forms a 125-foot-wide curtain that plunges 7 stories into a boulder-strewn gorge. The mist of the falls creates the magic of the moonbow, only visible on a clear night during a full moon. This phenomenon appears nowhere else in the western hemisphere! 25 minutes south, Williamsburg, Kentucky is a great place to add to the vist. The Hal Rogers Family Entertainment Center is home to the Kentucky Splash Water Park. The center includes an 18,000 square ft. wave pool, a lazy river, a kiddy activity pool, a triple slide complex, a double slide tower, a championship miniature golf course, an arcade, a driving range, and its newest addition of a 18-site, full hookup campground with 5 tent sites (without utilities).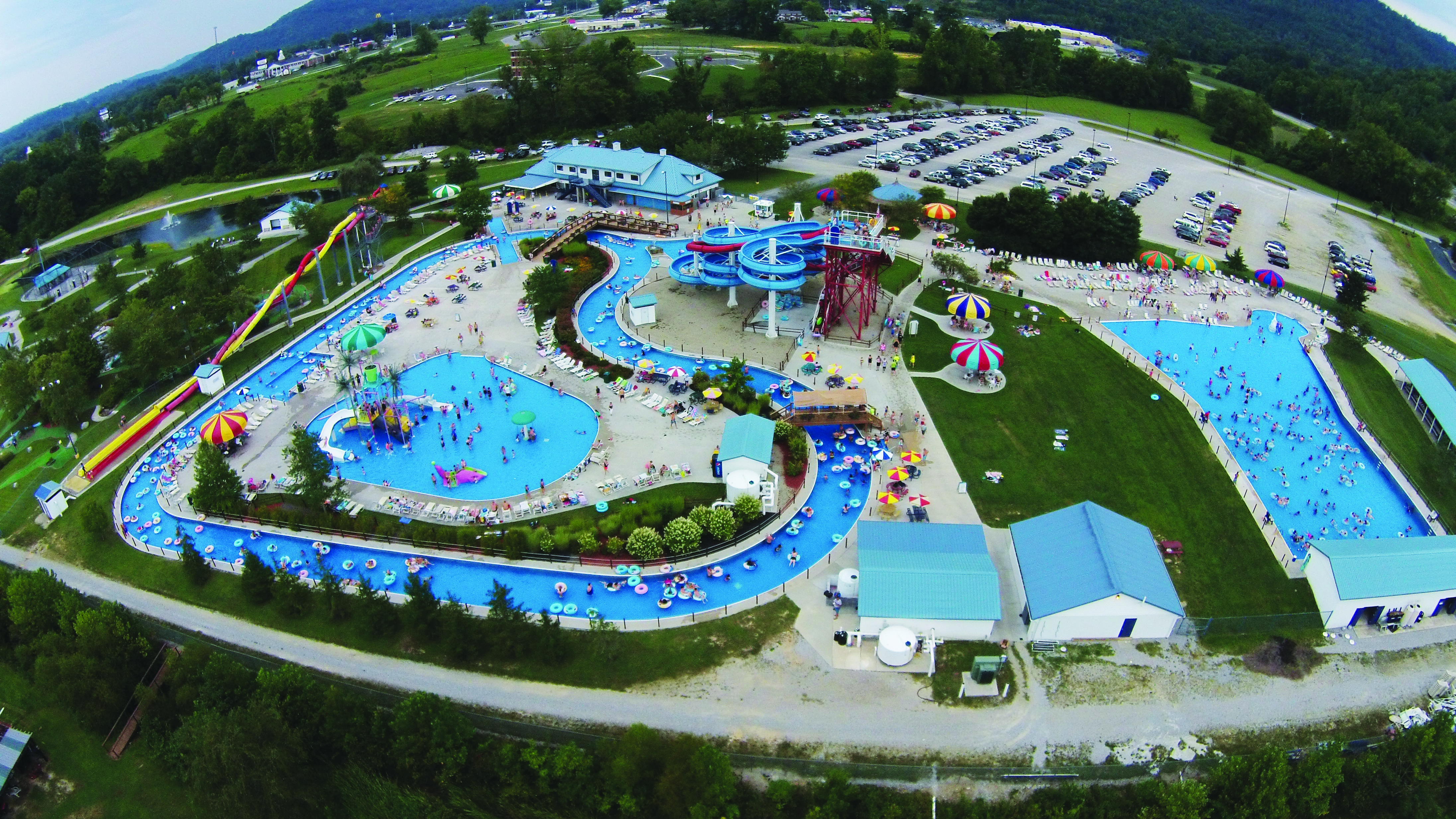 Prizer Point Marina & Resort | Cadiz, Kentucky
Prizer Point, situated along Lake Barkley, is surrounded by water on three sides with over 100 acres of hiking and biking trails to enjoy in Western Kentucky's woodlands. Annual boat slips, waterfront RV sites, lakeside cabins, cottages, and condos are available to delight you and your family. Famous for unparrelled onsite family recreation — like an inflatable water park, ropes course and zip line — there's no need to leave the resort during your stay.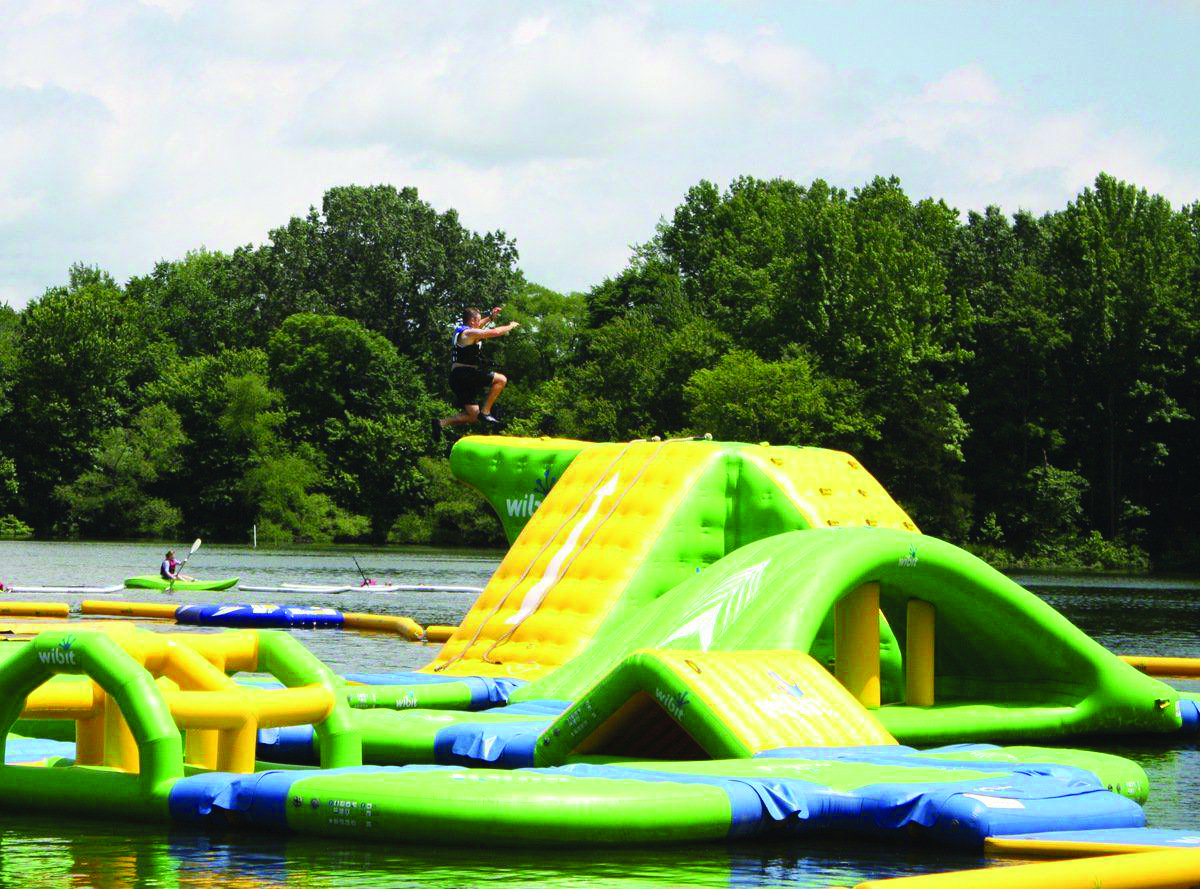 Red River Gorge
With soaring cliffs and majestic arches, Red River Gorge near Slade, Kentucky is an awe-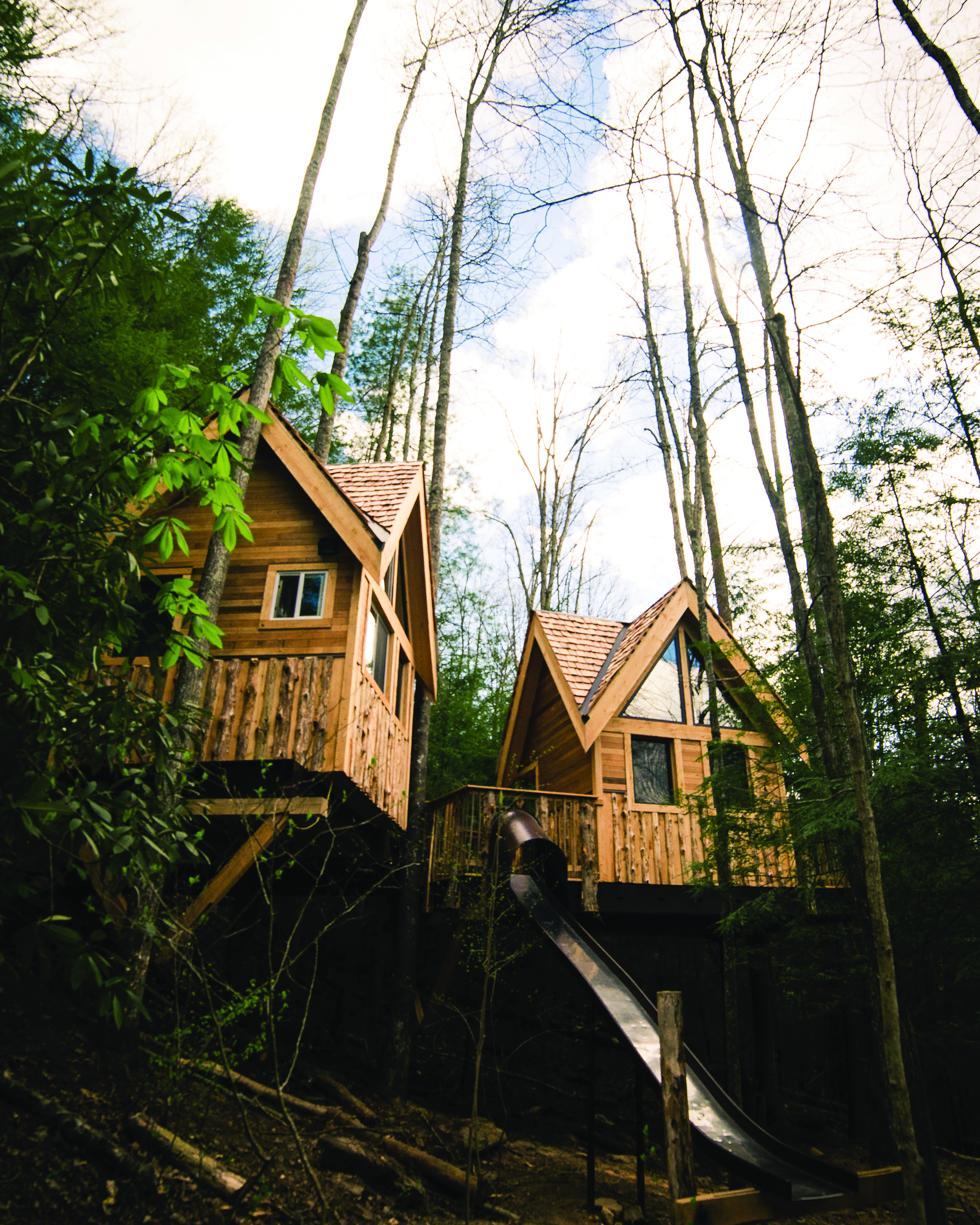 inspiring place to visit. It may be the South's best-kept secret, according to Southern Living magazine. Visitors love the Natural Bridge, hiking, camping, climbing — any outdoorsy family's dream! But we found some unique ideas for your family's stay in the Gorge. Why not truly enjoy the sights by staying in a tree house? That's right, The Canopy Crew rents tress houses with perfect accommodations for a family and at around $165 a night, seems totally worth it! SUP Adventures, which stands for stand up paddle boarding, has a cavern glow SUP adventure in Slade. You can wind your way through a flooded limestone mine and experience the spacious caverns, history and amazing led light experience.
Newport Aquarium | Newport, KY
Newport Aquarium showcases thousands of animals from around the world in a million gallons of water. You'll be amazed at all there is to see and do, including fun and interactive activities, like touching a shark or meeting a penguin. Newport Aquarium is open to the public 365 days a year and is located only two minutes from Downtown Cincinnati at Newport on the Levee, which is a multi-level urban and retail entertainment center on the Ohio River. Take in an afternoon movie at AMC Newport, have arcade fun at GameWorks, satisfy your taste buds at any one of the delicious dining venues, bowl your best game at Axis Alley, and watch the gorgeous sunset over the Cincinnati skyline. All of this and more is waiting for you at Newport on the Levee.
Tip : Take the short 6-minute drive to Bellevue, KY, home of Schneider's Sweet Shop. Schneider's has been serving the Greater Cincinnati and Northern Kentucky area since 1939. They make all of their own chocolates and cream candies right on the premises, using only the freshest and purest ingredients. Schneider's offers a wide assortment of chocolates, fudges, caramels and much more, but their specialty is their Opera Creams. Opera cream, a delicious white creamy center made with pure cream, milk and sugar coated in milk or dark chocolate, was developed years ago by an old German candy maker for the Cincinnati Opera.