Photos by Jamie Alexander
In a sports society obsessed with forcing young athletes to specialize in one sport, Briley Henry insists on using her athletic talents for both softball and basketball. The eighth-grader at Daviess County Middle School consistently excels both on the diamond and the court for her school and club teams, respectively. 
It's one thing to play multiple sports; it's another to dedicate the countless hours of training necessary to perform at an elite level. Henry truly is a multi-sport athlete in that she spares no time in logging the hours and efforts essential to propel her vast array of skills to the next level. 
"As soon as I started playing sports, I fell in love with them," Henry said. "I enjoy basketball because it is fast-paced, and it takes an entire team effort. I enjoy softball because it is challenging for me and my team resembles a family."
At 13 years old, Henry plays both basketball and softball for Daviess County Middle and High School. The off-season is scarce, as she spends it competing for the Kentucky Ballhogs on the basketball AAU circuit and Kentucky Chrome for travel softball.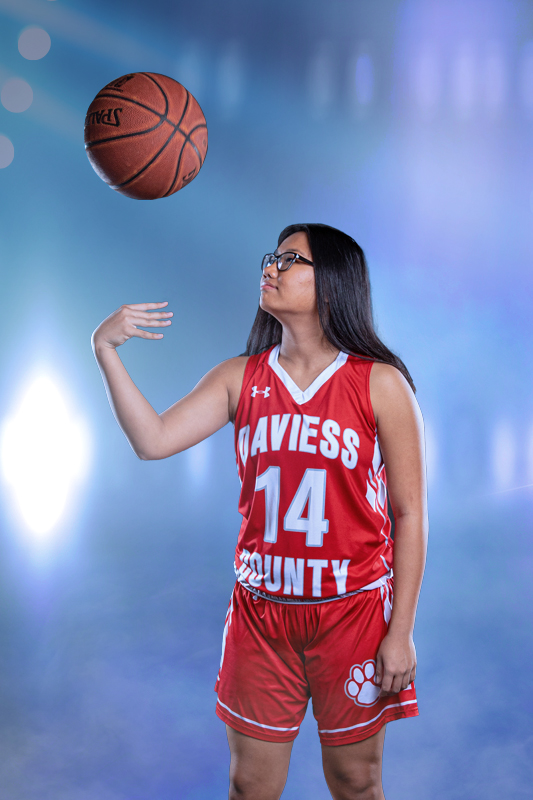 "Basketball is going well for my middle school team and me right now – we are currently undefeated," she said. "Softball is not in season right now, but my travel team won the Fall World Series, and my middle school team went undefeated last year."
Other basketball accolades include multiple first-place trophies in AAU and an invitation to the Girls Youth Basketball Circuit All-American Camp this past fall. She didn't begin her basketball career until she was 8, exhibiting immense growth in five short years. 
She first took to the diamond at age 5, and while she has called many positions home over the years, she focuses the majority of her time these days behind the plate catching. She considers renowned NBA star Stephen Curry and Oklahoma University softball standout Jocelyn Alo as some of her most significant role models. 
Henry has aspirations to obtain a college scholarship in one or both sports in the future and further her academic and athletic career to the next level. She added that she hasn't ruled out the introspection of coaching in the distant future, giving back to the two sports that "gave her so much."
"I look up to all the coaches that I have had," Henry said. "I am also thankful for all my coaches and family for always supporting me."