Classic Meatballs
Written by Kasey Kirk-Dillow and son, River   |   Photos by Jamie Alexander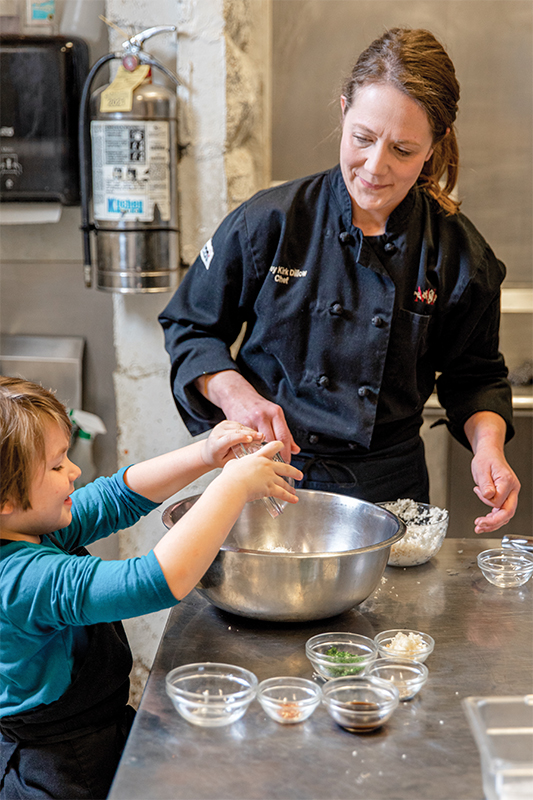 Ingredients
›› 1 cup Panko
›› 1/3 cup milk
›› 1 pound ground beef
›› 1 pound ground pork
›› 4 cloves garlic, minced
›› 2 eggs, beaten
›› 1 cup finely-grated Parmesan cheese
›› 2 Tablespoons finely-chopped basil
›› 1 Tablespoon finely-chopped parsley
›› 1/2 small onion, grated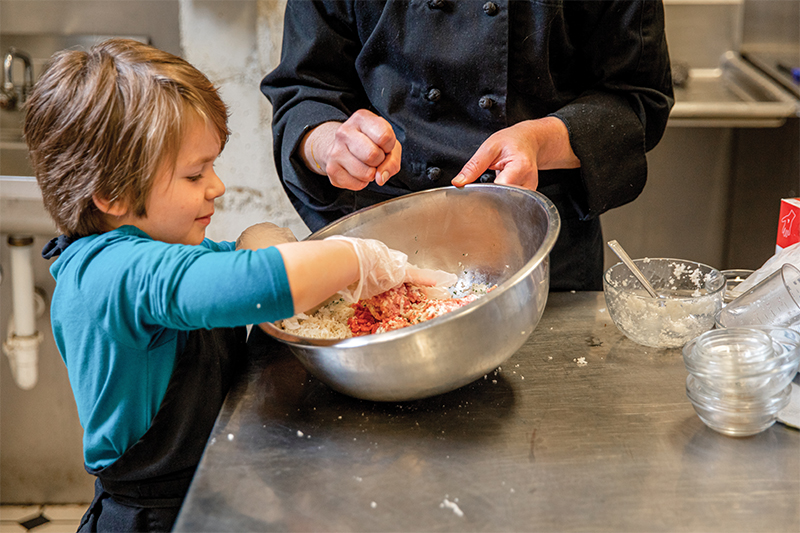 ›› 1/4 teaspoon red pepper flakes
›› 2 teaspoons Worcestershire sauce
›› 1 teaspoon dried oregano
›› Salt and Pepper

Instructions:
›› Combine milk and Panko and allow to sit for 5-10 min.
›› In the same bowl add remaining ingredients and mix with hands, trying not to over mix.
›› Pre-heat oven to 425 and line baking sheet with parchment paper.
›› Roll mixture into 2-tablespoon balls and place them on prepared baking sheet.
›› Bake 10-12 min., or until cooked through.
›› Serve with your favorite red sauce and noodles—enjoy!