Offering free products and services to children in foster care and their families
Borrowed Hearts – a local nonprofit providing support to children in foster care and the families providing for them – opened its doors in December 2019. The operation is the brainchild of Amanda Van Bussum, who, after fostering with her husband for four years, decided the Owensboro area desperately needed more resources. 
The story goes like this. 
It was December, and the Van Bussums were ready to adopt their fifth child. Amanda posted the big news on Facebook, and much to her surprise, a friend commented, suggesting they visit Borrowed Hearts in Evansville for various clothes and household items to enhance the foster experience.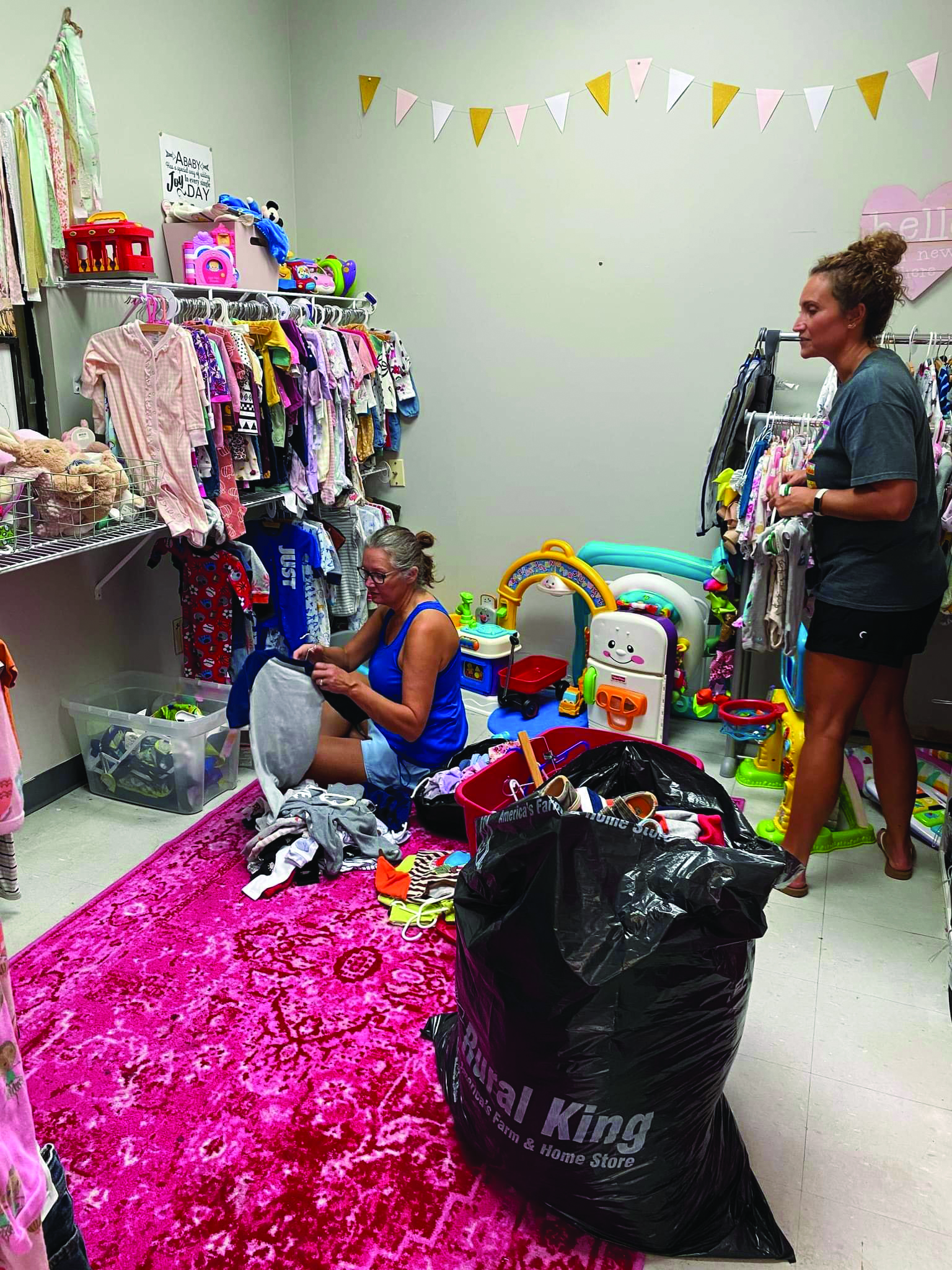 "I didn't fully understand what it was; was everything free?" she recalled thinking to herself. "I had no idea it existed and immediately decided we needed one in Owensboro. I had some friends who were current or former foster parents who also wanted to help the foster community."
Realizing that five children likely put her family at their cap and with a desire to remain involved, Van Bussum jumped at the opportunity to open an Owensboro storefront. She met with the founder of the Evansville store and discovered her first step would be finding a space. 
"A husband of one of the board members worked for Don Moore and said she would see if they have anything," Van Bussum said. "They did and agreed to let us use the old store on Second Street. We got in the space on Fall break and opened by December."
Borrowed Hearts specializes in out-of-home care and kinship placement, primarily operating the storefront for families to come in and shop for anything they could need, all for free. Individuals and groups in the community donate most of the items, ranging from hygiene kits and snacks to coats and clothing. 
The group offers snack kits for initial placements to ease the tension of asking for food. The snack options are typically comforting food, and the host families will keep them in plain sight advising the children to take them when they please. 
They also provide birthday kits to families, which include cake mixes, icing, a card, gifts, and more. 
"If a kid is placed on Monday, the family could need several things immediately, and those costs add up," she said. "We don't want them having to run to Walmart on their first night."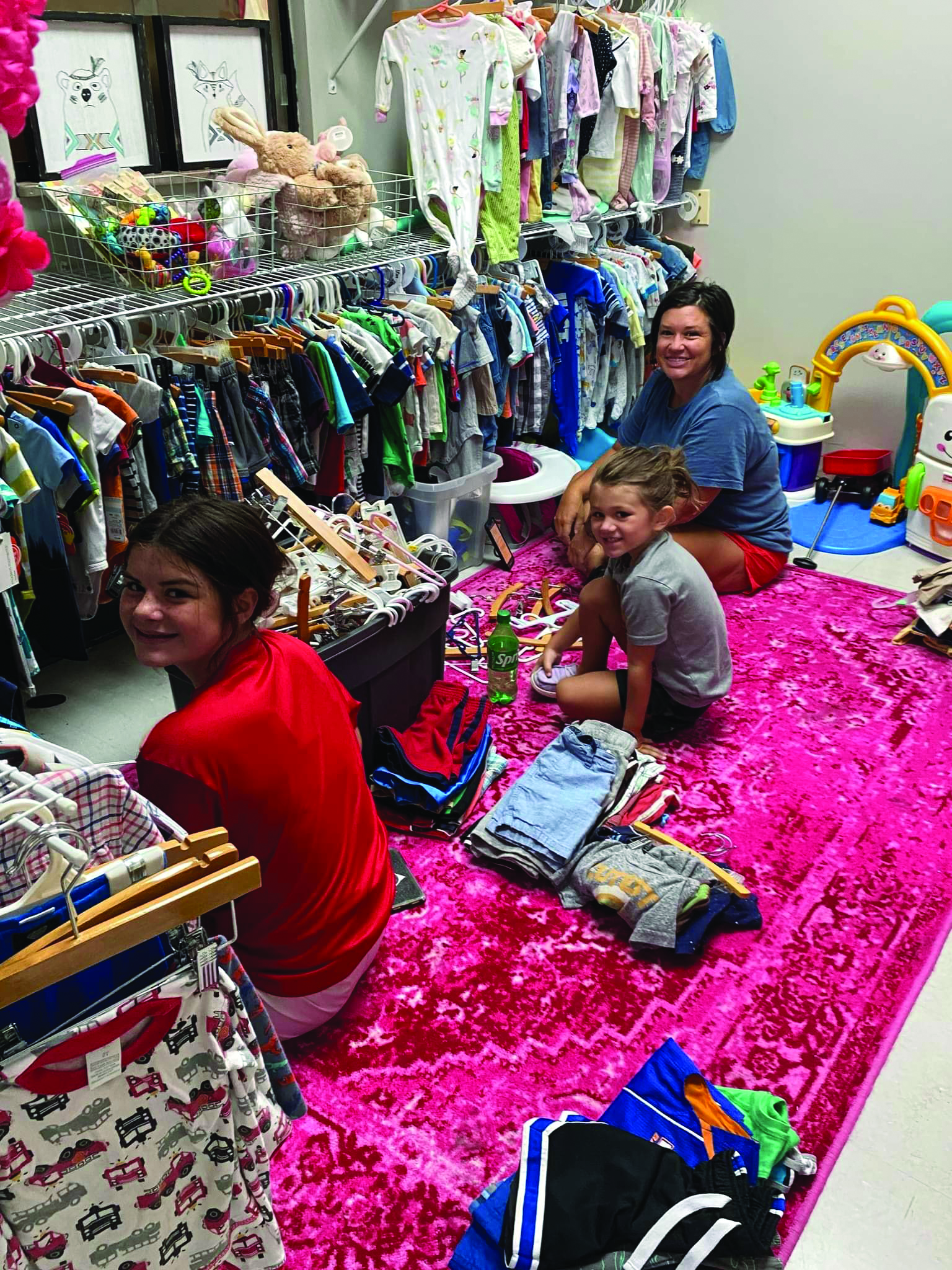 Other services include a bible study for foster and adoptive mothers at Walnut Memorial Church and the new Agape House. Through a partnership with New Life Church, the Agape House provides a home-like space for children unable to find immediate placement. 
The space features a full-size kitchen, bedrooms, bathrooms, and a laundry room, and while leaders hope it's never used, they're glad to have it at their disposal. 
To learn more about Borrowed Hearts, visit their website at borrowedheartsobky.org or search @borrowedheartsowensboro on Facebook. The organization is always accepting donations, which can be delivered to the store at 1705 West Second Street in Owensboro. 
"The community has been so supportive," Van Bussum said. "To look back and see how fast it has all happened, it's remarkable."