The inspiration behind the Issac Sterett Adventure Foundation
Issac Sterett was an artist, musician, outdoorsman, Cub Scout, and comedian, all before the age of 11. The Hebrew translation of the name Issac is "he will laugh." The adventurous young boy who enjoyed watching hours of stand-up comedy, drinking water straight from the faucet, and making others happy, lived up to every ounce of his name. When his parents, Tres and Katie, found themselves grieving Issac's unexpected death in July of 2020, they began searching for a way to embody the joyous spirit of their son that would also give back to others.  
"When we were in the beginning stages of the grieving process, we knew that we wanted to honor Issac in the way a 10-year-old boy would appreciate," his mother Katie said. "We knew he would value the work we were going to do in the community." 
On July 15, 2020, the Issac Sterett Adventure Foundation was born.
issac
Issac, the third son of Tres and Katie's four boys, displayed more talent and experienced more adventure in his 10 short years than many people do in their lifetime. Issac defied everything about the computer and tech generation, spending much of his free time indoors drawing, painting, or roller skating and rollerblading throughout the house. Equipped with a natural mind for discovery and a heart for adventure, Issac did not hesitate to hike an unknown trail, climb aboard a kayak, jet ski or ATV, or try his hand at archery. 
"He enjoyed the outdoors and nature," said Tres. "He enjoyed everything about nature versus wanting to spend a whole lot of time on computers or games." 
iLead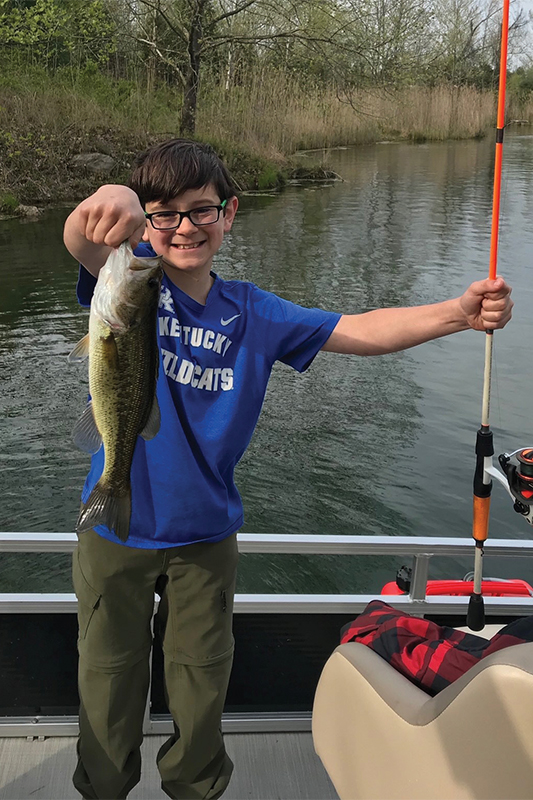 Although Issac had a palpable sense for adventure, there was no denying his kind heart and natural leadership ability. As a fourth grader, Issac served as a member of the school Lighthouse Team at Highland Elementary School (HES).
"His strength and independence allowed him to lead because he was not concerned or bothered by ridicule from his brothers or peers," Tres said. "Issac would engage in any activity without concern of what others would think."
Inspired by his example, former HES Guidance Counselor, Laura McCain, helped to establish the Issac Sterett Leadership Award. The award, which includes a $100 donation to the Issac Sterett Adventure Foundation, recognizes the qualities of leadership, kindness, adventure, humor, and love of learning demonstrated by a fifth grader at Highland. The first award was presented to Lucca Neves in 2021 and will continue being awarded annually until Issac's class graduates from high school in 2028.   
Issac's impact at Highland is also evident on the 13th day of each month, when the staff and students wear their blue Issac Sterett Adventure Foundation T-shirts in support of Issac's birthday on August 13. With Issac's youngest brother Reid still attending Highland, Katie said it touches her heart to pull up to the school and see everyone proudly dressed in their blue shirts.
Issac Sterett Adventure Foundation
When Issac's parents were discussing which direction to go prior to establishing a foundation in his name, they said they found themselves asking, "How do we capture Issac and make a meaningful impact moving forward?"
The Sterett family soon realized that they could remember Issac in a way he would be proud of and give back to other families and members of the community at the same time by drawing inspiration from some of the memories they had created as a family.
"For many, a memorial foundation is centered around the event that caused their loved one's life to end," Tres said. "They are passionate about cancer research, heart disease, or other health issues they have struggled with. Before this happened, we had concern about children's screen time.  We feel it is important for them to be engaged in social activities with their peers and get outdoors." 
Tres and Katie recalled several of their family adventures to Lake Barkley, Florida, and skiing in the mountains as unforgettable opportunities for memory-making.
"We chose an adventure foundation because Issac loved the water and the mountains," Katie said. "He enjoyed playing his sports outdoors, even if it wasn't an outdoor sport. He enjoyed hiking an unknown trail, and he really enjoyed going to camp."
iCamp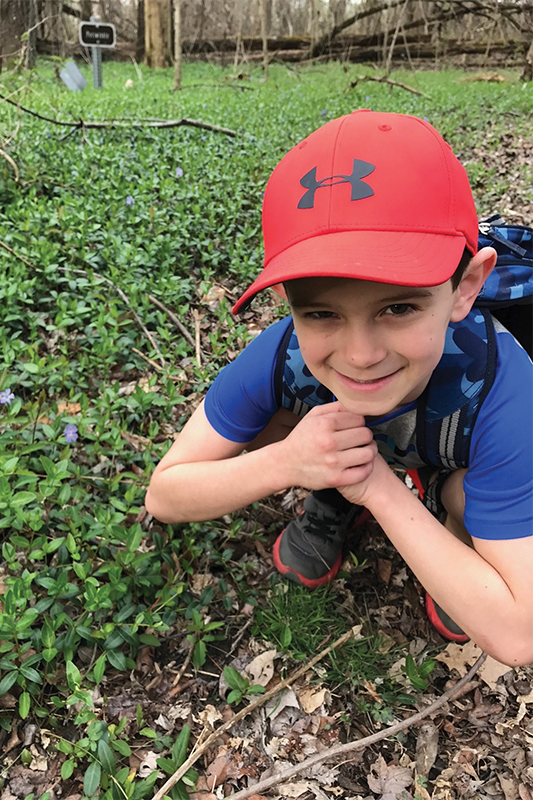 While some young boys have an affinity for video games or playing a particular sport, Issac was drawn to attending camps. It did not matter if they were day camps or sleepaway camps, Issac eagerly welcomed the opportunity.
"He would attend any camp I'd sign him up for," Katie said, adding that Issac didn't mind going it alone, even at such a young age. "He'd say, 'I'm going to miss you, but it's not going to be bad because it's going to be so much fun.'"
One of the many ways the Issac Sterett Adventure Foundation is giving back to the community is by promoting the growth and development of youth through camps and education. Each year, the foundation will cover the expenses to send 50 children to camps to gain independence, explore nature, and develop social skills.
"Camping is a big part of our mission because we feel like that's where kids can grow and interact with nature.  Camping allows children to get out of their comfort zone and experience new activities" Tres said.
Aside from providing funding for children and families in need to attend camps, the foundation is also working to restore a primitive camp at Kentucky Lake. Camp Kum-Ba-Ya holds a special place in the hearts of the Sterett family. Because of its primitive nature, the camp can only be used several months out of the year. Utilizing their own resources, the Steretts are working with the camp to fulfill a master plan that was established for the camp over 15 years ago.  The plan includes eight insulated cabins with HVAC systems, two basketball courts, new entrance to the camp, etc.  The goal is to increase functionality of the camp and make it a year-round destination.
iTravel
The board members of the foundation not only wanted to ensure that children could afford the cost of attending camp, they also wanted to encourage families to create opportunities through travel. Family Adventures is a program under development that the foundation will offer to provides funding and support to applicants that require financial assistance in order to create these opportunities for their families.
"We are trying to encourage families to visit state parks, national parks, zoos, and other destinations that explore nature" Katie said. "We will provide funding for travel expenses and hotels for families to do things and get out in nature as a family."  Applications will be available on our website soon.  
iLearn
The foundation offers secondary education scholarship opportunities for qualifying youth in the region, available on three different scholarship levels. Applications are available on the foundation's website and through guidance offices at each of the local high schools.
iParc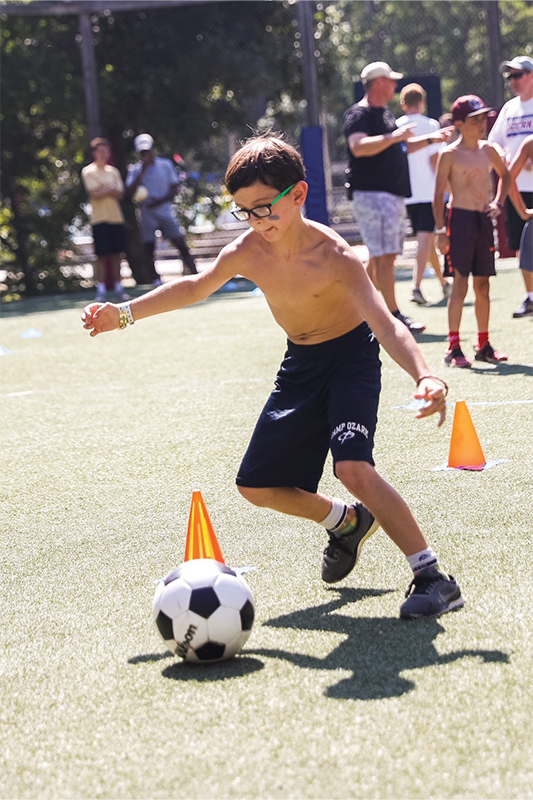 Tres and Katie Sterett, and their four boys, have always found joy and solace in the surroundings of a public park. After a long day at work or school, it was not uncommon for the family of six to pile in the car with frisbees and baseballs and head to the nearest park. 
"It's difficult to get your kids to want to go outside," said Tres. "There are too many entertainment options available in our homes now.  We need to realize that our kids need to be outside and need to expend their energy."
It is a mission of the Issac Sterett Foundation to create a green space for the community that offers multiple opportunities for individuals and families to access nature. iParc, which hopes to open this summer, will be located on a 25-acre property located off New Hartford Road that borders Adkisson Greenbelt Park.
"In our discussion early on, it was decided that the park would be part of the foundation," Tres said. "It just seemed natural to find some type of green space that bordered the Greenbelt. It's a tangible thing that we can use to try to live out our mission with nature."
In addition to being accessible by foot or by bicycle, iParc will offer fishing lakes, hiking trails, basketball courts, and multi-purpose fields for various types of sports.  The foundation will partner with other local non profits to use the greenspace to carry out their mission.  
The name
When trying to settle on a name for the park, Tres and Katie explored a long list of options including tree names and references to nature.
"I try to think about Issac in all of my decisions," Katie said. "A 10-year-old boy is not going to remember a four-word park name."
The family finally decided on the name iParc for multiple reasons. The lowercase "i" at the beginning of the park name and the lowercase "c" at the end were created as a tribute to their namesake (whose name also began and ended with an i and c). The lowercase "i" in iParc was also designed to resemble the letter found at the beginning of popular devices such as the iPhone and iPad. The park name reads as a bit of a paradox in that it resembles an electronic device name, yet the mission encourages active play outdoors with freedom from electronic devices. 
The Space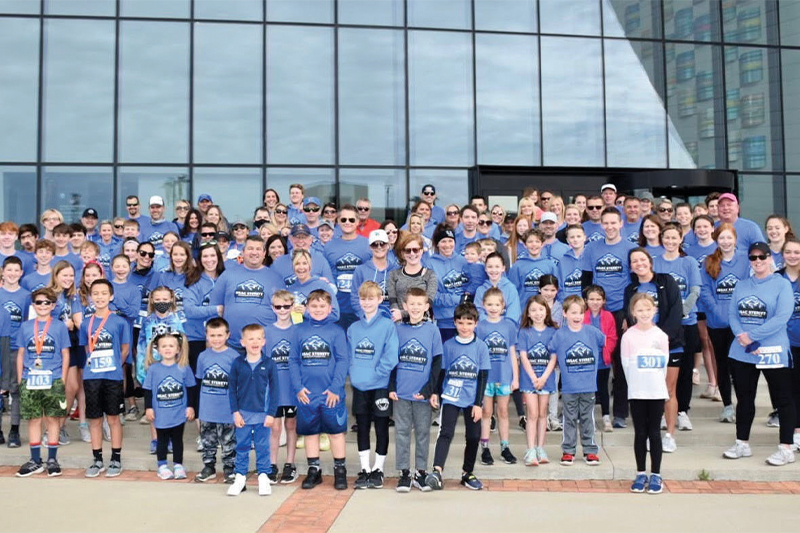 Part of the initial vision for the foundation was to provide a green space that would offer opportunities for individuals and families to enjoy outdoor activities. The space selected is accessible by way of the Adkisson Greenbelt and the City bus system.
"We decided to purchase property that bordered the Greenbelt that was easy to access by children and bicycles," said Tres, adding that the first 25 acres of land on New Hartford Road was owned by the YMCA. 
Having served on the board for the YMCA, Tres was familiar with the space and the difficulty the organization had utilizing it for a day camp. When the YMCA made the decision to list the property for sale, Tres viewed the purchase as a win-win scenario.
"It was really kind of a collaboration.  The foundation will be able to help the YMCA get that property where they want it to be," Tres said. "It gets a little bit of traffic now, but we are hoping to make that space a lot more appealing."
The YMCA property is part of Phase I of iParc. After purchasing the first 25 acres on New Hartford Road, the foundation was able to acquire another 65 acres further down the Greenbelt on Old Hartford Road. which they hope to develop in the future as Phase II.
"This area of the Greenbelt has several parks and attractions now.  Securing the property as greenspace will limit residential and commercial development along this section of the Greenbelt" Tres said.
The Process
There have been many challenges along the way to ensure the land the foundation acquired is in ideal condition to share with the community. The foundation is working with an engineering firm which must receive US Army Corps of Engineers approval due to floodplain status.  The foundation has cleared brush and trees and is now waiting on the necessary permits to proceed.   
"We've had a biologist on site to study the lake. We want to make sure it's a great place to fish," Tres said. "They have made recommendations to make sure it's a great fishery for catch and release. We know a lot of kids who love fishing and they can easily access this lake from the Greenbelt."
The Activities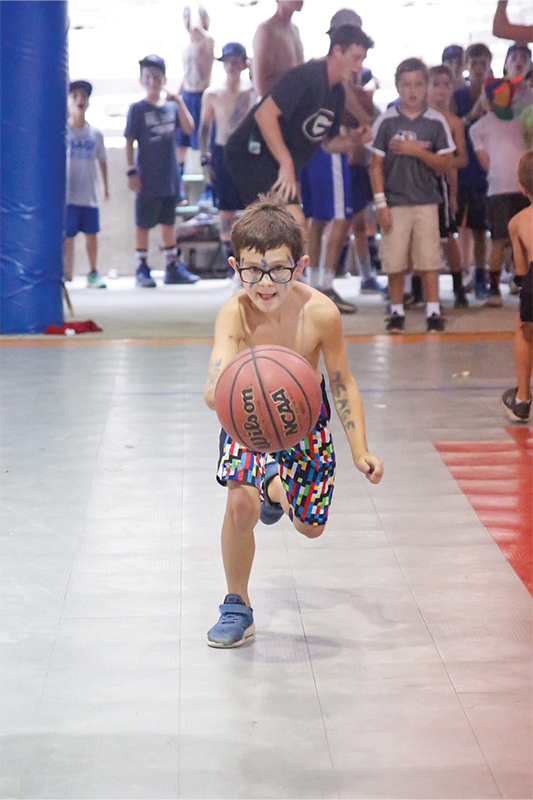 In addition to offering lakes for fishing, iParc will offer multiple trails for hiking, basketball courts, and multi-purpose fields for various sports. According to Tres, these amenities "allow kids to access nature, rather than being logged into a gaming station with a headset on."
In the future, the foundation plans to add picnic shelters and public parking access, as well as create reflection areas within the park for individuals to remember family members they have lost.
"There are so many nice parks in our town, but we plan on this one being different—which will be a wonderful gift to Owensboro," Katie said.
It is the hope of the foundation and the Sterett family that iParc will open to the community sometime this summer. They have tentatively planned a celebration at iParc for Saturday, August 13, Issac's 13th birthday.
"We know he would value the work we are doing to promote a healthy balance between unplugging outdoors, while living in a world that is demanding us to check our phone, computer, and news feeds," Katie said. "The Issac Sterett Adventure Foundation was established with love, hope, and the above ideas in mind."
For more information about the mission and vision behind the Issac Sterett Adventure Foundation, to donate funds, or apply for scholarships, please visit their website at www.issacsterettadv.org.