Illustrations by Collin Wethington, 2nd grade 
Written by Cole Edds, 4th grade
One positive thing I will take away from the pandemic is not taking for granted being able to see my family and friends. We usually have HUGE holiday gatherings with my mom and dad's family, but this year we were not able to have any of them. Not even small ones! I have a baby cousin that was born March 17th that I haven't even been able to meet yet! I miss seeing my aunts and uncles, and playing with my cousin in person every week, and hugging my grandparents whenever I wanted to. I will never take it for granted again, and I will always take every opportunity to be with them in person that I can in the future.
Another positive thing I will take away from this pandemic is now I understand how great it is when my family can come watch me play hockey in person. Only my mom and dad have been able to be in the stands during my travel hockey games with the Puckhogs. I love that they can come watch me and cheer me on, but I miss when my grandparents, and aunts and uncles could come as well and I had my own cheering section in the stands. Now they have to watch me on Facebook Live, but it just isn't the same. The next time they are able to come to my games after this pandemic is over, I will play the greatest and fastest I have ever played because of their support and being able to hear their voices in person on the ice!
I have missed out on a lot of things due to the pandemic, but in some ways it has been positive. I have been able to spend so much more time with my mom and dad, and talk to my friends through video games as well. But once this is over, everyone is getting hugs and we are going to do every single in person thing that we haven't been able to in a year!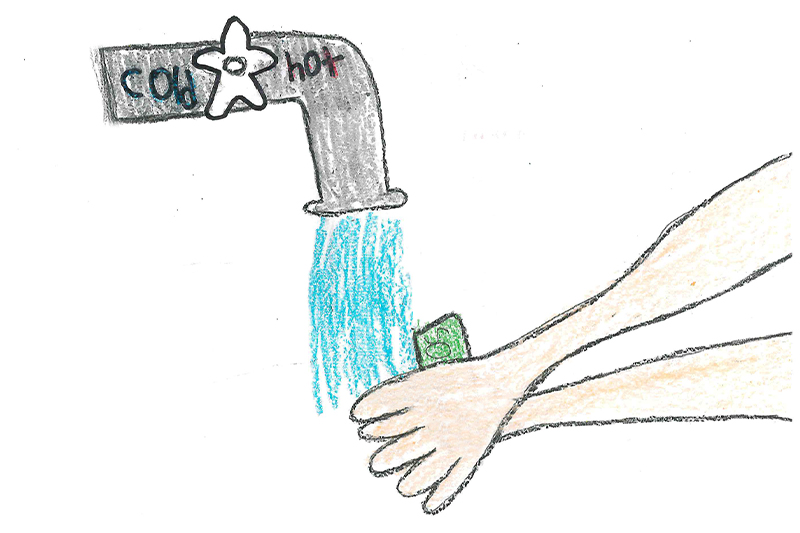 Written by Jaxon Payne, 5th Grade
Ever since COVID-19 hit America we have all either been A/B schedule or virtual. Even though some people don't like the pandemic, here are some things that are good about the pandemic.
More time with family.  Before the pandemic kids were always outside or at the friends house. But now since you can't go around other people and can't really go out to eat, now everybody eats with their family and spends time with them more. 
Ever since the pandemic hit kids and adults have learned to be more responsible and clean. Every time you eat you wash hands. Every time you go around somebody stay six feet.  Kids have learned to take care of themselves a little more since the pandemic hit. 
Those are two reasons why COVID-19 affected some people for the better.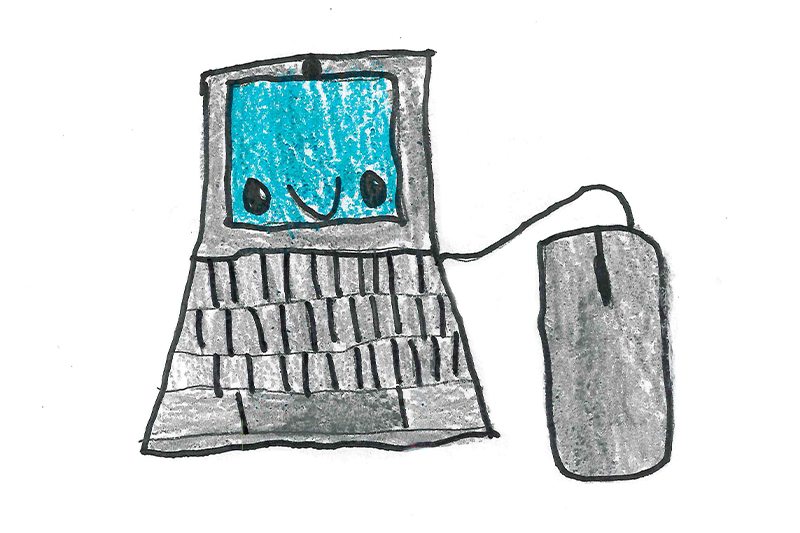 Written by Paige Overby, 5th Grade 
Digital learning has made me a better person. It has shown me that even though people can't  be together, the power to learn new things still follow us. Digital learning has had an effect on me and it's shown me that learning can happen anywhere and anytime. Digital learning has helped me grow as a better person that I want to be. It's made me passionate and made me grateful and that means more to me than anywhere being in person. It has taught me to excel as a better student than ever. Now learning means more to me than ever. Digital or in-person. Even though we can't be together, that doesn't mean we can't learn together.