1. Owensboro Regional Farmers' Market
through November 2 // 1205 Triplett St. (at the corner of Triplett Street and Parrish Avenue)
​April 20 – November 2, Saturdays 8 a.m. – 12 p.m.
June 4 – October 31, Tuesday and
Thursday 6:30 a.m. – 12 p.m.
Thursday Evening Market, June 13, July 11, August 8
from 4 – 7 p.m.
May 15 – August 28, a satellite market is also located at the Owensboro Health Regional Hospital, 1201 Pleasant Valley Road, on Wednesday from
1:30 – 5 p.m.
2. FREE All American 4th of July Celebration
Owensboro Downtown Riverfront
July 4 // 5 – 10 p.m.
The City of Owensboro invites the region to downtown Owensboro's riverfront to celebrate the All-American Fourth of July on Thursday, July 4. The annual celebration will include food vendors along Veterans Blvd and live music at McConnell Plaza throughout the evening. To cap off the evening, the skies above the Ohio River will light-up with the City's largest fireworks display downtown with some of your favorite patriotic music at 9:15 p.m. The City encourages guests to arrive early to set-up your lawn chairs and blankets and enjoy an evening full of entertainment for the entire family. This is a free patriotic event for friends and families to come enjoy a freedom celebration!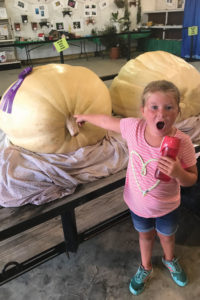 3. 2019 Daviess County Lions Club Fair
Daviess County Fairground
July 10 – 13 // 5 – 10 p.m.
The 2019 Daviess County Lions Club Fair will have more shows, more attractions, free music and community fellowship! Kids can enjoy carnival rides, tractor pulls, inflatables and so much more.
4. Owensboro-Daviess County Motorsports Festival
Kentucky Motor Speedway
August 2 – 4
A full weekend of racing-related activities kicks off at Windy Hollow Raceway Park on Friday August 2, 2019 followed by a family fun day at the SportsCenter on Saturday and wrapping up with a full county wide race event ending at Kentucky Motor Speedway on Sunday August 4, 2019. Fans, new and old, will get the opportunity to meet their favorite drivers, interact with members of the community, and learn more about the sport that has captivated the country for more than 130 years. Whether you're a fan of circle track racing, straight line racing, downhill racing or a good old fashioned demolition derby, there will be plenty of racing action spanning the county to satisfy anyone looking for family fun. We are also excited to announce the return of several very well known faces to Owensboro to lend their hand and an autograph or two to help show support of this great sport and tradition.
Friday, August 2: Windy Hollow Speedway, 4731 Windy Hollow Road – Dirt Track Racing
Saturday, August 3: Owensboro Sportscenter, 1215 Hickman Avenue – Family Fun
Sunday, August 4: Kentucky Motor Speedway, 8135 Haynes Station Road, Whitesville, KY 42378 – Asphalt Racing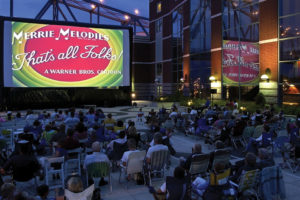 5. FREE Movies on the River
RiverPark Center // dusk
July 14: Mary Poppins Returns
August 4: Dumbo
Sponsored by US Bank Home Mortgage, the family-friendly event shows films on a large, inflatable screen on the RiverPark Center patio. The event is free and open to the public. Concessions will be available, but RiverPark officials ask that movie goers do not bring coolers, outside food or pets. Movies start at dusk.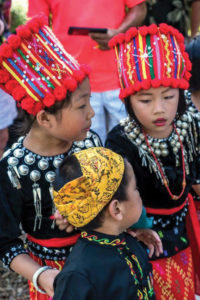 6. FREE Multicultural Festival 2019
First Presbyterian Church
August 17 // 11 a.m. – 6 p.m
Each year, on the third Saturday of August, First Presbyterian Church hosts the Owensboro Multicultural Festival on their front lawn. Event organizers hope to foster the understanding and respect of our similarities and differences so that we may build a stronger community. The festival includes entertainment with vocal and instrumental music, dance, storytelling, demonstrations, and traditional costume from around the world. There will be informational booths prepared by individuals or groups in the community who are from or who have traveled throughout the world who will talk with you freely about their experiences. Bring your appetite! Included is a food court offering food from around the world.
7. FREE Independence Bank Fireworks Festival
Panther Creek Park
August 31 // 5 – 9 p.m.
This family-friendly event begins at 5 p.m with fireworks at 8:30 p.m. and includes inflatables, pony rides, petting zoo, live music and multiple food vendors. Enjoy a beautiful night in west Daviess County, KY with both friends and family under the stars and leave mesmerized by the best fireworks show of the year! Parking is free, no dogs allowed, bring your own chairs (and food if you'd like). Contact Daviess County Parks and Recreation at 270-685-6142 if you have questions.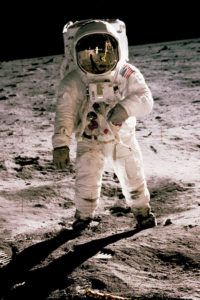 8. To The Moon and Beyond!
Owensboro Museum of Science and History
July 20 // 10 a.m. – 2 p.m.
A NASA sponsored space event commemorating the 50th Anniversary of the Lunar Landing on the Moon, July 20, 1969, will be held at the Owensboro Museum of Science and History. Activities include: Eleven NASA – NISE hands-on space activity stations, a bouncy house, face painting, moon rock painting, space characters, photo stations, moon food lunch for purchase. A FUN family fundraising event! Admission is $3 for OMSH members and $5 per person for non-members. Kids 2 years and under free. Be a part of the memorable time in history, "That's one small step for man, one giant leap for man-kind."