We are excited to announce the winners of our 2023 Owensboro Parent Family Favorites contest, where you, our loyal and trustworthy readers, have the opportunity to make your voices heard. Hundreds of you cast your votes for your favorite local spots — from pediatrician to preschools, and sweet treats to boutiques. Take a look at all of the Family Favorites and see if your choices made the cut.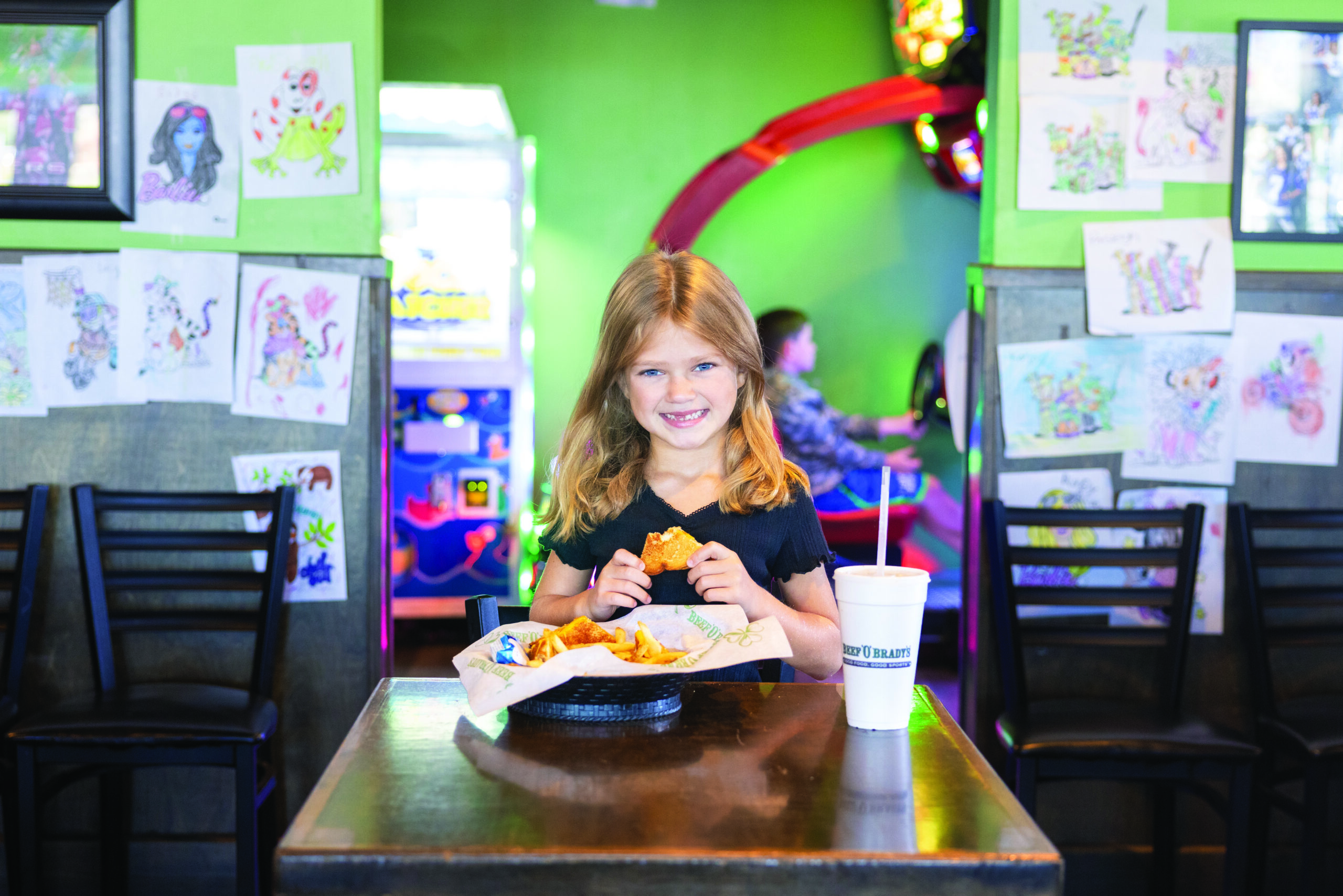 Favorite Kids Eat Free Location & Kid-Friendly Restaurant 
Beef O'Brady's
With a game room, some of the friendliest staff and of course, delicious food, it's no wonder this is a kid favorite! And parents love a good deal! Every Sunday between 4 – 8 p.m., kids can enjoy a free kids meal at Beef's! The offer is only available kids 12 & under when dining in with an adult meal purchase.
Favorite Kids' Breakfast Spot
Dee's Diner
It's no wonder that Dee's Diner is Owensboro's favorite family breakfast! Their food is delicious, but kids love their giant, fluffy pancakes!
Kids' Favorite Donut Shop 
Rolling Pin
Rolling Pin has been making their famous donuts in the heart of Owensboro for over 70 years. It's their commitment to excellent fresh baked quality and exceptional customer service that keep Owensboro families lined out the door!
Kids' Favorite Snowcone
 Kona Ice
The beauty of Kona? Choose as many flavors as you want! From Tiger's Blood to Monster Mango, create the flavor combinations of your dreams!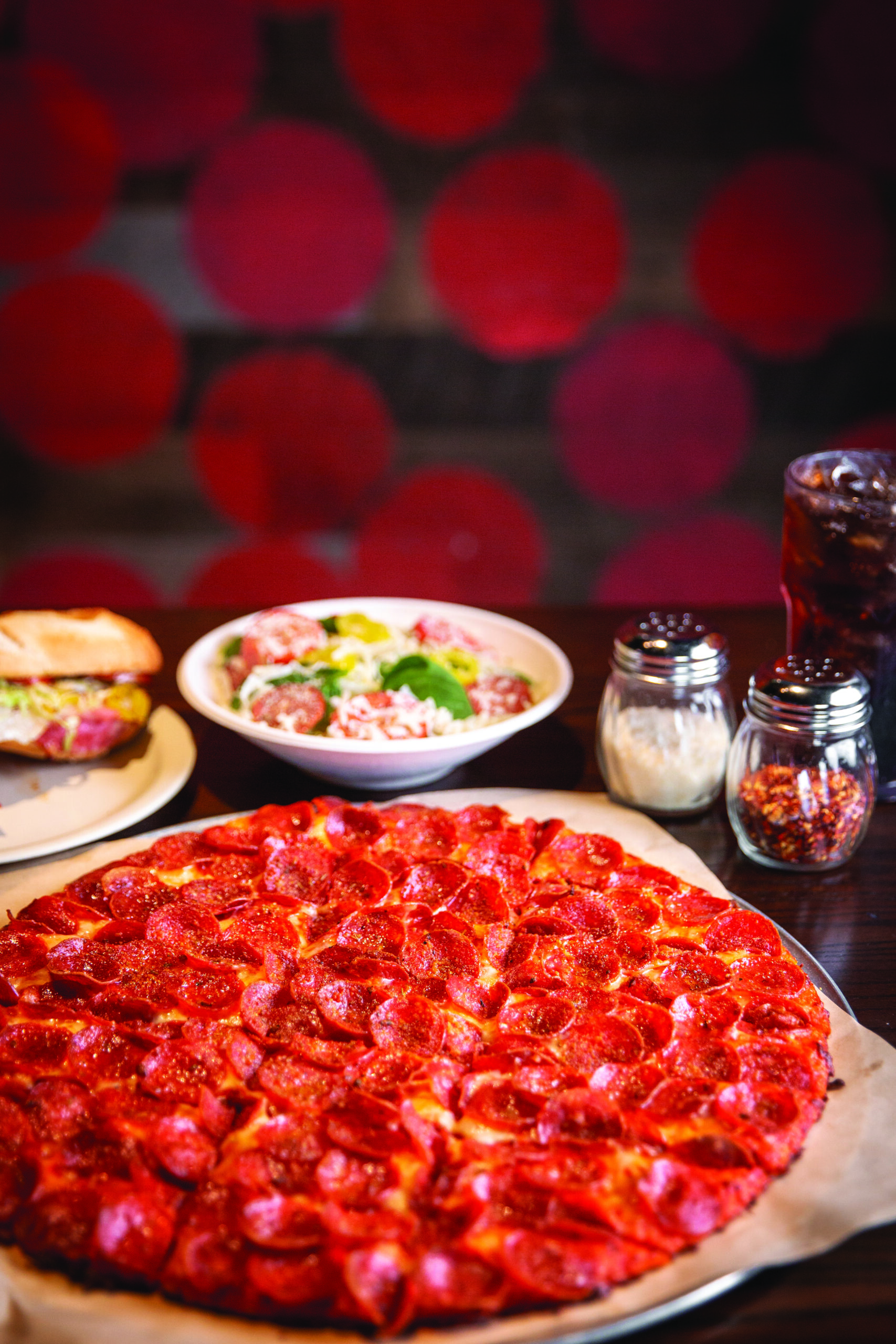 Kids' Favorite Pizza Place
Donatos
Donatos pizza stands out for its delectable combination of premium ingredients, a perfect blend of cheeses, and a signature crispy yet soft thin crust, delivering an irresistibly delicious taste in every bite.
Favorite Sweet Treat
Orange Leaf 
Kids love Orange Leaf because it lets them create their own delicious frozen yogurt creations with a variety of flavors and toppings, turning dessert into a sweet, customizable adventure.
Kids' Favorite Smoothie 
Tropical Smoothie
Families love Tropical Smoothie Cafe because it offers a tasty and healthy menu featuring colorful smoothies, wraps, and bowls that make every visit feel like a tropical vacation for their taste buds!
Favorite Birthday Cake 
Becca Bakes
Becca Bakes owner Rebecca Westerfield started baking for a few close friends. Those friends began to tell their friends, those friends told their friends and as they say, the rest is history. Each cake is baked like she is doing it for her closest friend — and you can taste that in every bite! Check out Becca Bakes at her storefront, located at 4026 Frederica Street.
Favorite Family Food Truck
J's Good Grub
J's Good Grub is owned by Jeremy "Jay" Johnson, and since launching in 2018 the food truck has done nothing but expand on its instant loyal following. J's specializes in fresh, flavor-packed soul food and is well-known for its Cajun ranch fries and boom boom shrimp.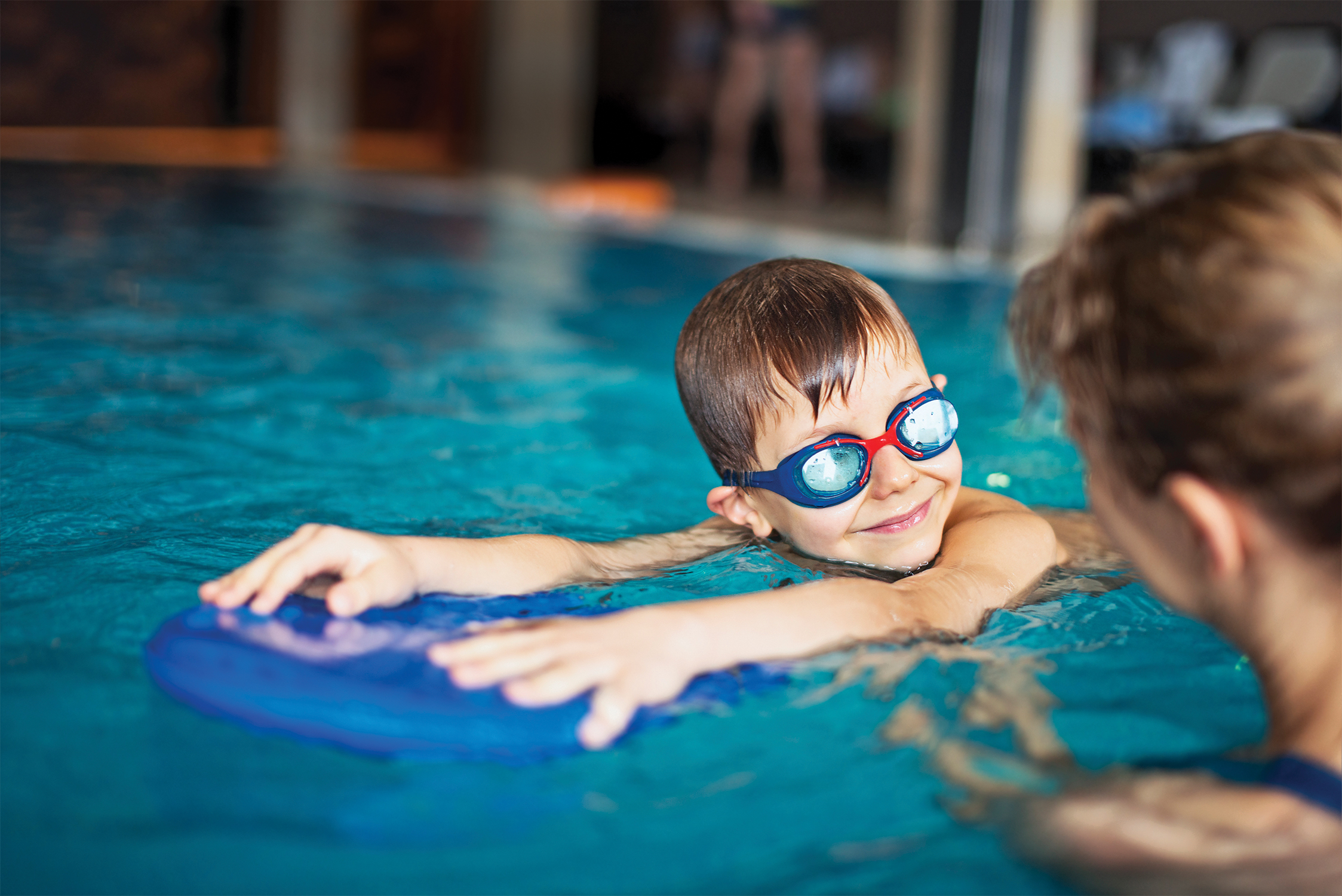 Favorite Place for Swim Lessons
Owensboro Health Healthpark
Whether you have a child who's new to the water or you'd like to brush up on your stroke skills, private swim lessons are available year-round at the Owensboro Health Healthpark for 1-year-olds through senior adults with instructors who will tailor lessons to your needs and pace.
Favorite Gym with Child Care
OAC
OAC offers a quality, clean gym daycare that allows kids room to run and is baby and toddler friendly with toys galore. Why? OAC says "Because the kids deserve it and our parents need it. We got you!"
Favorite Gymnastics Center
Owensboro Gymnastics
Owensboro Gymnast offers classes year round. Classes include balance beam, bars, vault, and tumbling.
Favorite Youth Sports League
Owensboro Daviess County Youth Football League
ODC Youth Football League is a non-profit organization formed in 1972 for football for ages 4-12 and cheerleading for age 5-12. ODC Football is home to over 1,000 players with over 45 teams for football and 250 cheerleaders.
Favorite Kids Theater Program
Theatre Workshop of Owensboro
TWO exposes young people to new vocabulary and ways of communicating. Through the arts of dance, acting, and music, children learn how to communicate in a variety of unique ways. 
Favorite Kids Art Class
Art Lab
Art Lab Owensboro exists to provide high quality art and STEM activities to children. They have structured their lab for flexibility to provide opportunities that will work for almost everyone.  Art Lab offers everything from one-time experiences and weekly lessons to private parties. 
Favorite Dance School
Johnson's Dance Studio
Whether your child wishes to make dance a profession or participates only for enjoyment and exercise, Johnson's Dance Studio has highly trained and professional instructors. Their studio offers a complete curriculum ranging in courses for the preschool student through the advanced professional. Great care and individual attention is given in nurturing the abilities of each student to their fullest potential.
Favorite Kids Music Program
Kindermusik Sprout & Sing
Kindermusik Sprout and Sing is a Family Favorite because it provides a joyful and educational experience that nurtures children's development through the magic of music and movement, creating treasured memories for parents and kids alike.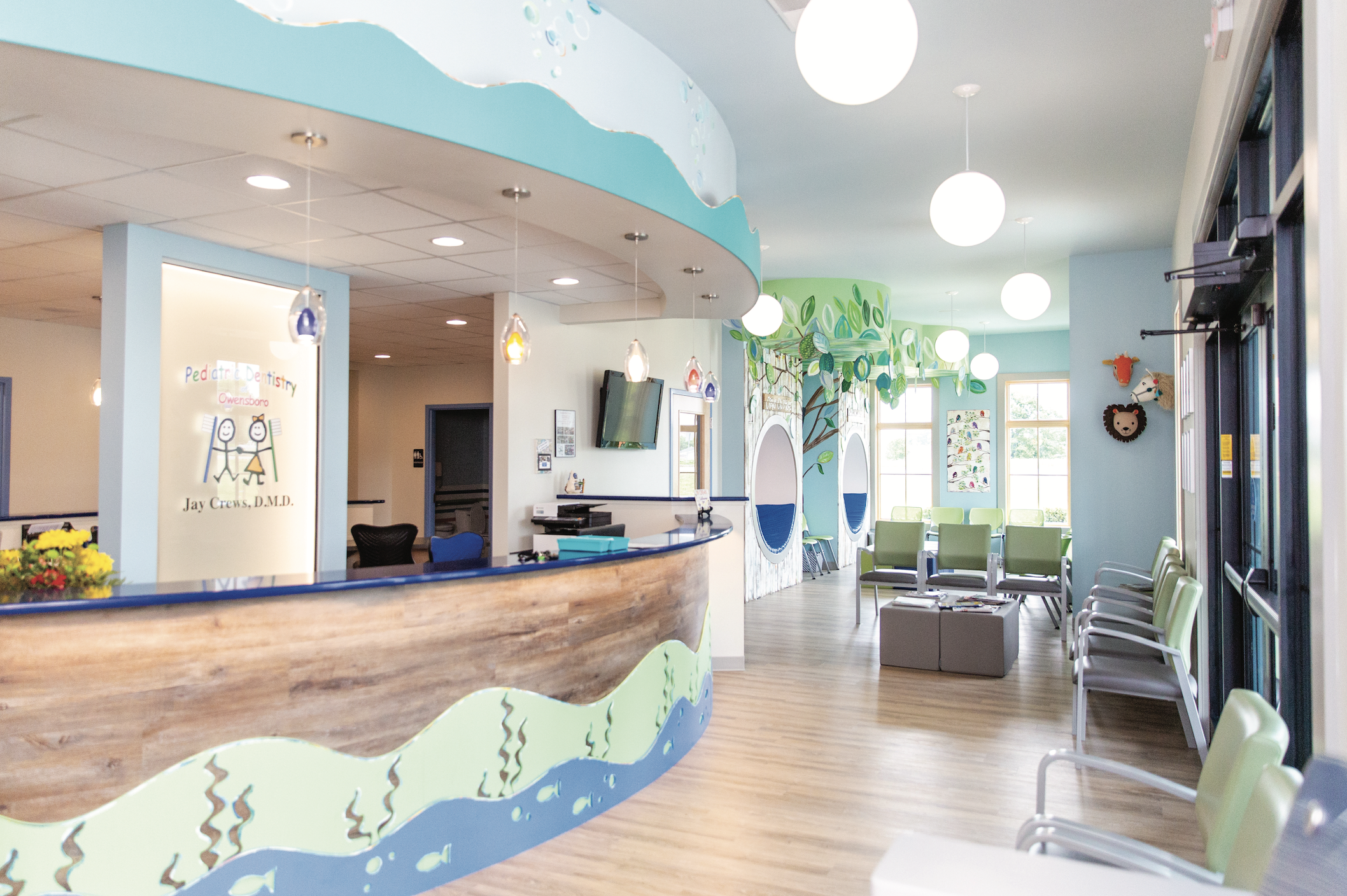 Favorite Family Dental Office
Pediatric Dentistry of Owensboro
Dr. Jay Crews and Dr. Patrick Gilbert are board-certified pediatric dentists who specialize in providing comprehensive care for kids from infancy through their teen years, including special needs children.
Favorite Orthodontist Office
Wedding Orthodontics
Wedding Orthodontics focuses entirely on delivering a beautiful smile that gives you confidence to face the world. "We know you are going to do big things, and we are grateful to play a small part in supporting you." 
 Favorite Pediatrician Office
Owensboro Pediatrics
The doctors at Owensboro Pediatrics are committed to providing comprehensive medical care to children and adolescents in a caring and supportive environment. They value long-term relationships with their patients and their families. 
Favorite OBGYN
Dr. Suzanne Rashidian
Dr. Suzanne Rashidian believes in rising above the conventional, empowering women, and delivering exceptional patient care. She is committed to treating patients with respect and compassion while also emphasizing the importance of honest communication.
Favorite Mental Health Care Office
River Valley Behavioral Health
River Valley Behavioral Health excels by providing comprehensive, compassionate mental health and addiction services that are tailored to individual needs, ultimately helping clients achieve better mental well-being and overall quality of life.
Favorite Allergy Office
Allergy & Asthma
For over 20 years now, Allergy & Asthma Specialists have been treating the residents of Owensboro and the surrounding regions for all manner of allergic diseases, asthma, and immunologic disorders. They believe in a personalized approach to patient care and they tailor treatment plans to meet the individual patient's needs. They strive to treat all patients as they would treat their own family. 
Favorite Urgent Care
Gateway 
With two convenient Owensboro locations, Gateway Urgent Care provides everyday family healthcare for ALL ages. They average a 16-minute wait time and are open from 7 a.m. to 7 p.m., Monday through Saturday.
Favorite Newborn/Family Photographer
Reflections by Talea
Reflections By Talea Photography provides clients with custom, organic portraiture specializing in maternity, newborns, baby and family!
Favorite Place for Moms to Get Pampered
All About You Salon
All About You Salon has earned its reputation as the ultimate haven for moms, offering a serene escape where they can pamper themselves with top-notch hair and beauty treatments. With a dedicated and skilled team, relaxing ambiance, and a range of services tailored to mom's needs, it's the go-to destination for a well-deserved dose of self-care.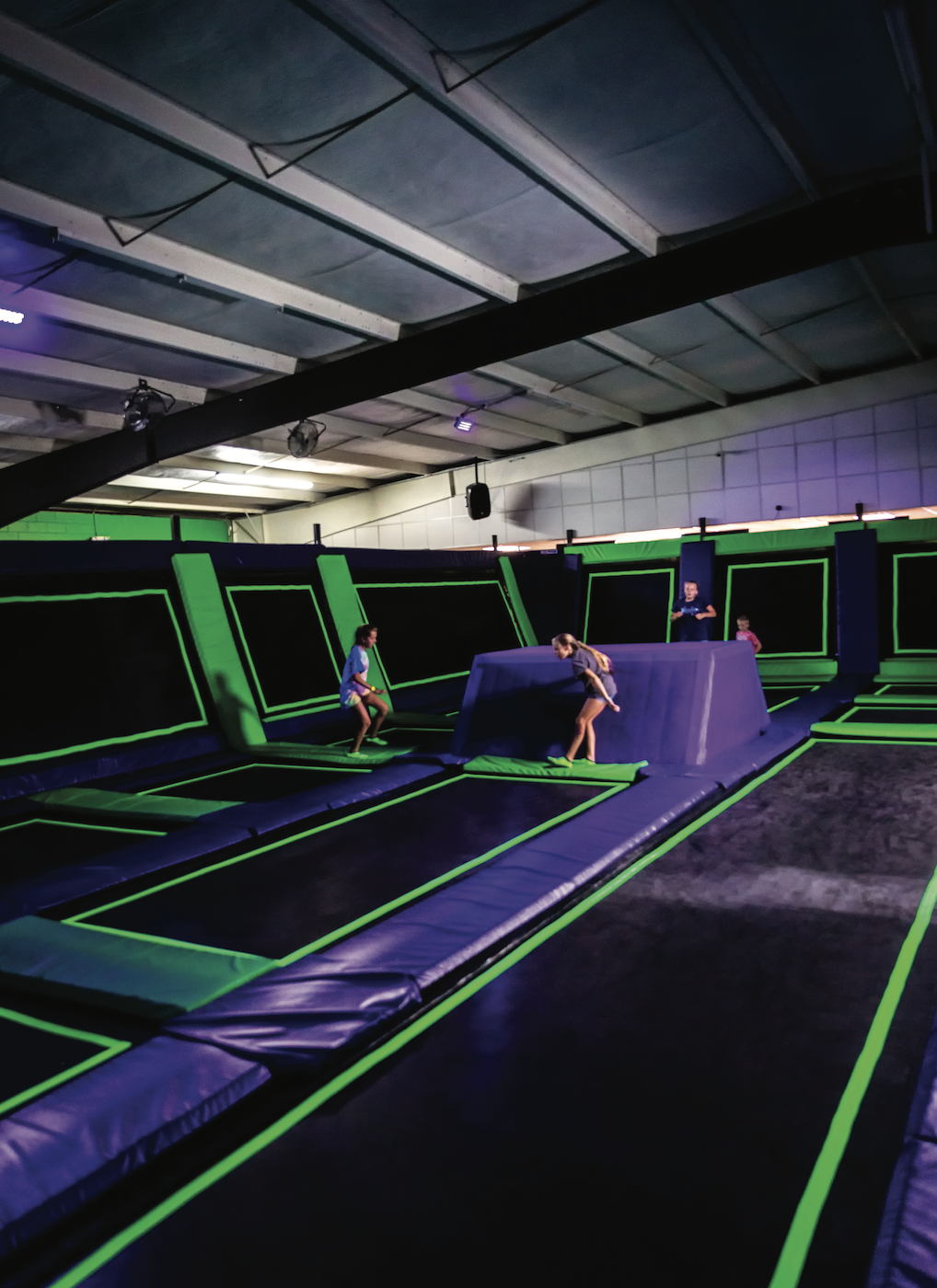 Favorite Place for Family Fun & Birthday Party Location  
Elite Air
Featuring nearly 80 trampolines of different sizes, shapes and purposes, Elite Air is a great place for family fun! Being a family-owned trampoline park, they know just how important it is to do things together. And they offer a variety of packages that make this an ideal venue for a kid's birthday party!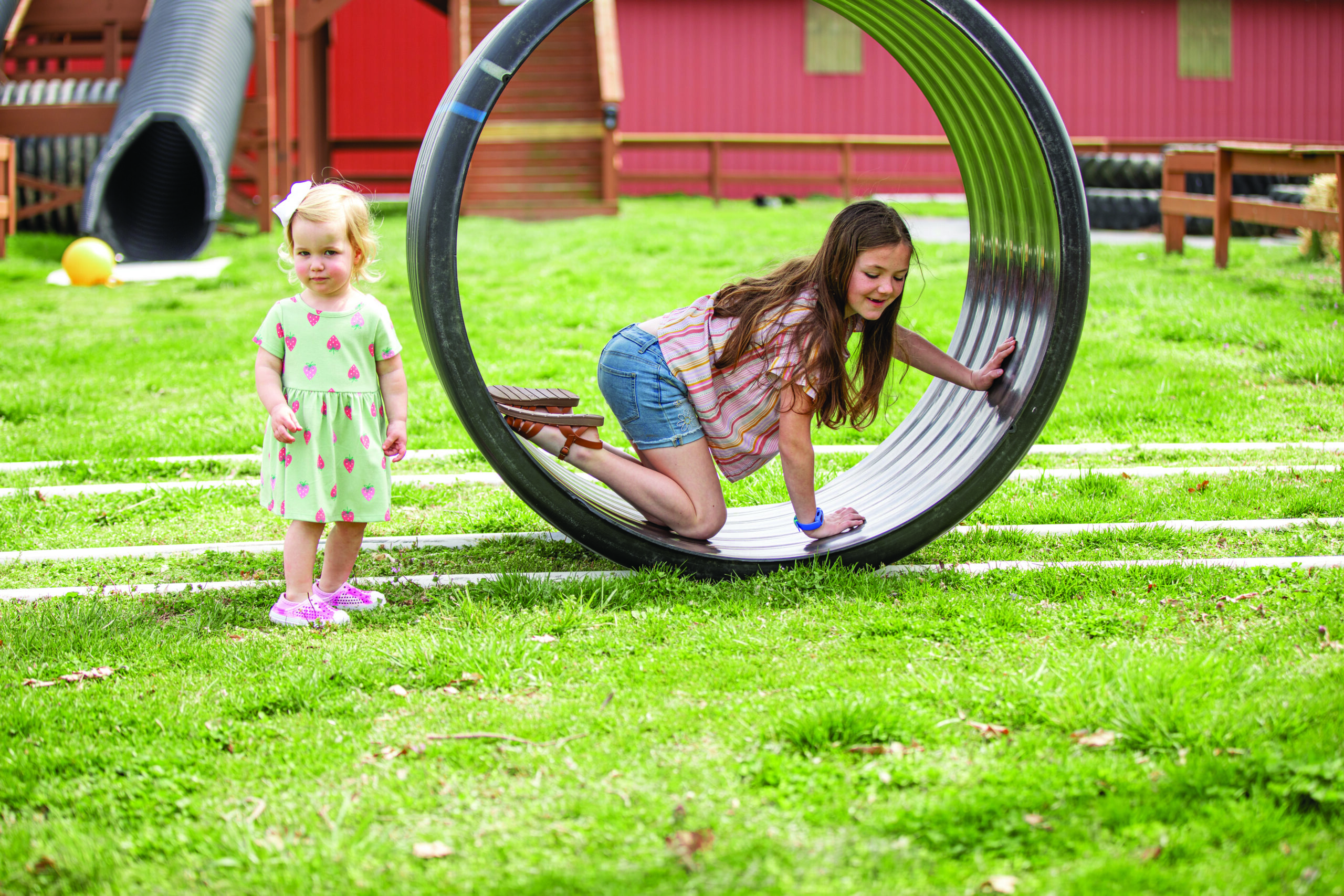 Favorite Place for Fun on the Farm 
Reid's Orchard
Reid's Orchard has been an Owensboro landmark for 150 years. From apple picking and the Reidland Play Area to market days and the Apple Express, Reid's is a cherished destination for creating lasting memories together.
Favorite Kids Consignment Store
Robin's ReSale & Boutique
Robin's is a Christian run business that offers consignment for the entire family, as well as new, trendy boutique clothes for women sizes small through 3X. Embroidery and monogramming is also available.
Favorite Kids Shoe Store
Shoe Stop
Shoe Stop is a locally owned family shoe store with shoes for men, women and children. Unmatched customer service and trendy style options make this an Owensboro must-shop location and family favorite!
Favorite Boutique for Moms
Bella Ragazza Boutique
A unique boutique that carries styles at affordable prices in a variety of sizes, with an elegant atmosphere and a welcoming and friendly experience.
Favorite Place for a Kid's Haircut
Klutch
With experienced barbers and a trendy atmosphere, Klutch is Owensboro's favorite place to get a haircut! You don't want to miss out on this one-of-kind barbershop haircut experience.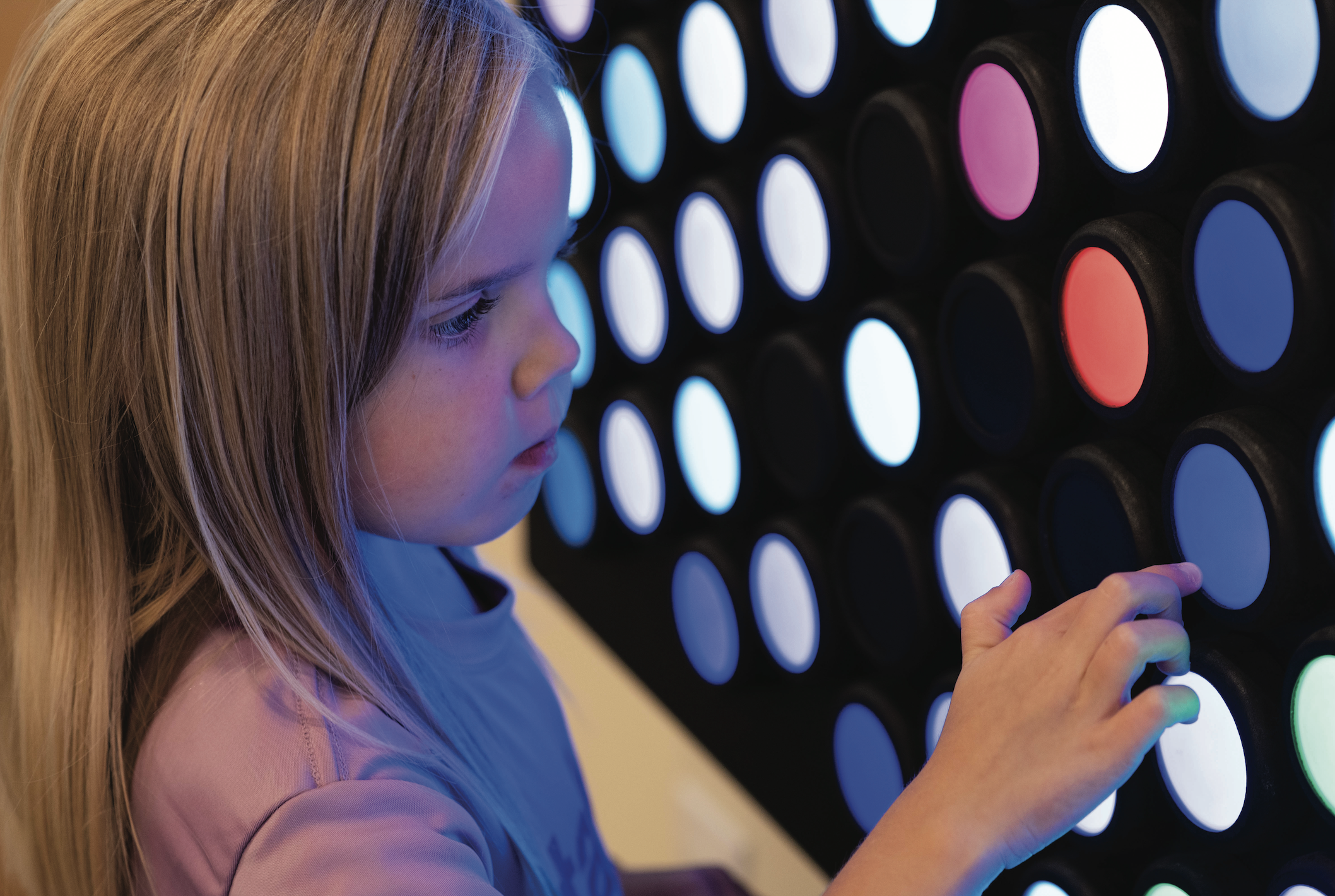 Favorite Place for Rainy Day Fun
Daviess County Public Library
The Daviess County Public Library provides residents the means to pursue lifelong learning and that starts with children! With reading programs, activities, a wide range of books and a very cool play area, DCPL is a great place to spend a rainy day!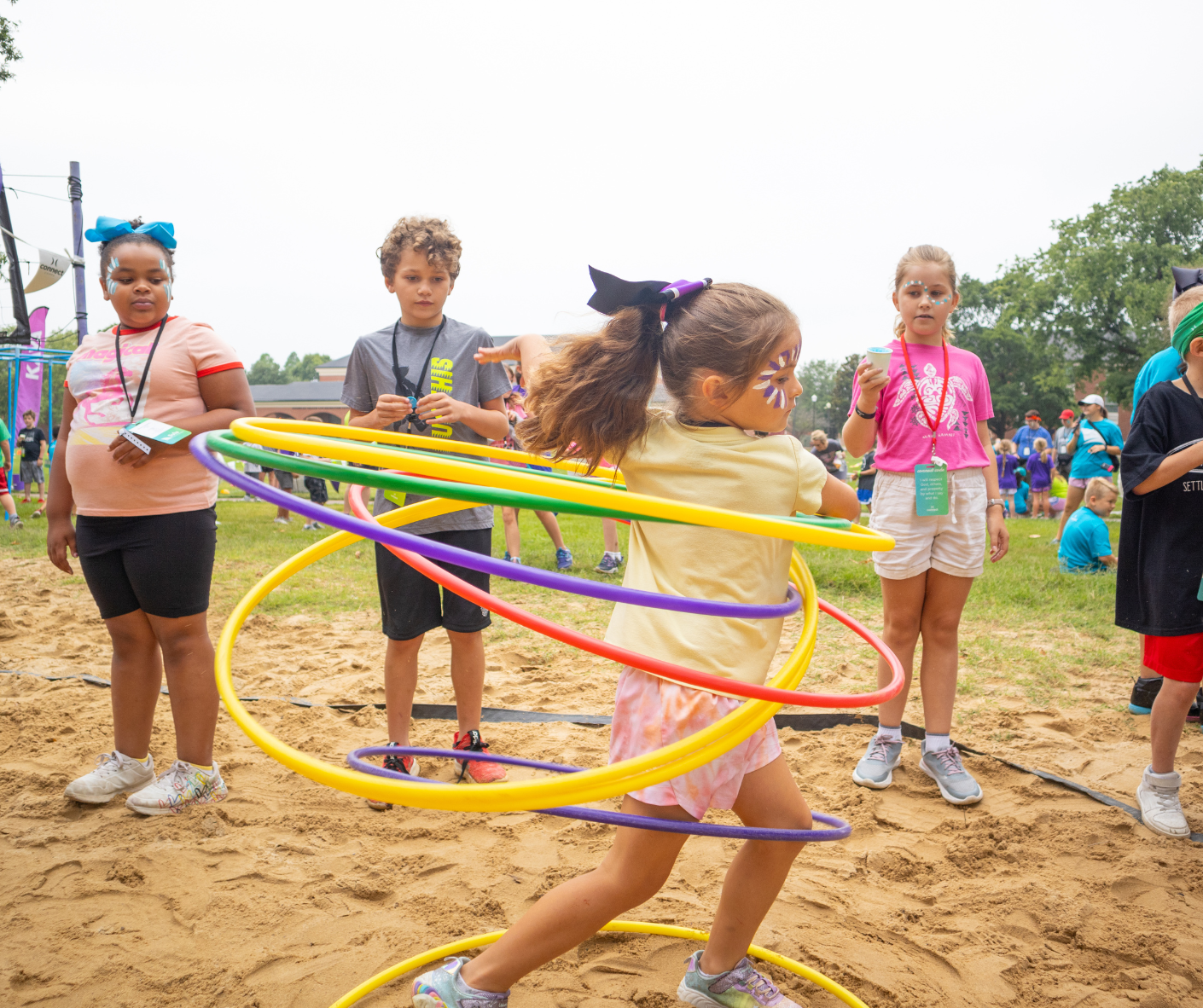 Favorite Summer Camp
Connect Camps
Connect Camps is a one-week, day camp for K-5th graders, filled with non-stop fun, engaging activities, daily faith-based lessons, and the chance to make lasting friendships. Your campers are sure to have an unbelievable week that they'll never forget! Favorite Spray Park
Horse Fork Creek Spray Park
With 23 individual spray features, frog, Cattail Twirl and a 20-ft. tall dumping bucket, the Spray Park at Horse Fork Creek Park is a kid's dream come true! The addition of an accessible playground makes the park perfect for all kids to enjoy!
Favorite Place to Take a Family Hike
Yellow Creek Park
Nestled along the wooded banks of Yellow Creek at Thruston, the 152 acre park features hiking trails, multi-purpose sports areas, the Lambert Pioneer Village, and several outdoor pavilions. Other amenities that set Yellow Creek Park apart from other area parks include a swinging bridge, a refurbished one room school house, a stocked 7 acre lake, and multiple walking trails.
Favorite Park
Smothers Park
Smother's Park is undeniably a family favorite, known for its dynamic playgrounds, refreshing water features, and stunning riverside views that provide endless hours of entertainment and relaxation. Whether it's picnicking in the shaded pavilions, splashing in the fountains, or taking in the river's tranquility, this beloved park has something to delight family members of all ages. Favorite Family Event
ROMP
Families love ROMP for its captivating blend of live bluegrass music, interactive workshops, and a welcoming, festive atmosphere that creates unforgettable moments for music enthusiasts of all ages.
Favorite Daycare
Charlotte's Web Preschool & Nursery
The educators at Charlotte's Web believe that curriculum is everything that happens in the classroom — from meal time and playing to interacting with peers and lesson time. The trained staff never misses an opportunity to blend play with early education curriculum.
Favorite Preschool
Settle Memorial Preschool
Settle Preschool offers a Christian environment for 3-year-olds through pre-kindergarten. Their goal is to offer a program rich in activities that promote the development of academic, social, emotional, and artistic skills. Their trained and certified staff facilitates individual and group instruction experiences. The preschool program is designed to be a partnership with families, for students to continue learning and growing at home.
Favorite Elementary School
Owensboro Catholic K-3 Campus
The Owensboro Catholic K-3 Campus incorporates aspects of Catholic faith into their hands-on, engaging projects. Students learn innovation and strategic-thinking by creating, designing, and collaborating with peers. Students apply content knowledge and 21st century skills including critical thinking, collaboration, communication, and creativity to solve real-world problems. 
Favorite Middle School
Owensboro Catholic Middle School
At Owensboro Catholic Middle School, the goal is to foster the academic and spiritual growth of each student who enters the building. Faith is their number one priority but is followed closely by academics. They offer a variety of academic enrichment experiences including high school level courses as well as a smaller more conducive learning environment. Their students have demonstrated their academic success and have a variety of extracurricular activities to be involved in and expand on their talents both in and out of the classroom.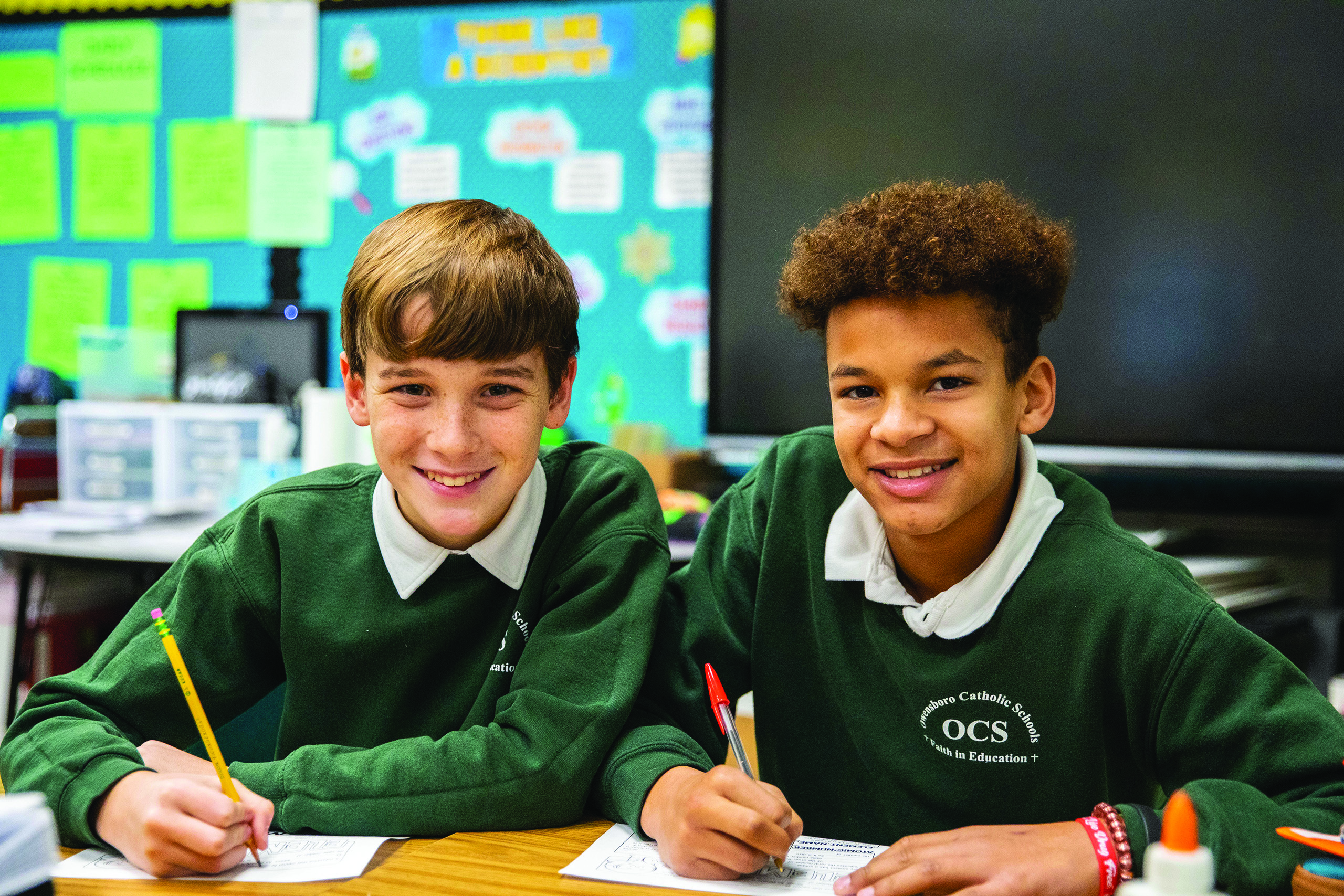 Favorite Private School
Owensboro Catholic
Owensboro Catholic Schools provide a quality education to its students in a disciplined, safe environment that is rich in tradition. They offer students and their parents a family atmosphere, challenging curriculum, caring and professional teachers and opportunities for spiritual and academic growth.
Favorite Principal
Kristin Miller, OCS K-3
Kristin Miller is the principal of the Owensboro Catholic K-3 Campus. She has been with the Owensboro Catholic School system for 10 years. According to Miller, "K-3 is such a special school, full of much joy and enthusiasm for learning! I look forward to continuing to support our outstanding teachers and staff in their roles as we nurture our young students' growth in faith and academics."
Favorite Teacher
Jeff Fritz, OCHS
Jeff Fritz has been a teacher at Owensboro Catholic High School for 31 years. He teaches a variety of math classes, is the Math Department Chairperson, co-sponsor of National Honor Society, and the assistant Bookstore Manager.
Favorite School Staff Member
Ashley Fulkerson, St Marys of the Woods 
Ashley has been the administrative assistant at St. Mary of the Woods School since 2019. She always has a smile on her face to greet visitors that come into the school, and is always willing to help anywhere she can. Ashley keeps the school running smoothly and is a blessing to everyone!
Favorite High School
Owensboro Catholic High School 
Owensboro Catholic High School excels by fostering a culture of academic excellence and strong community bonds, while prioritizing individualized support for each student, empowering them to reach their fullest potential.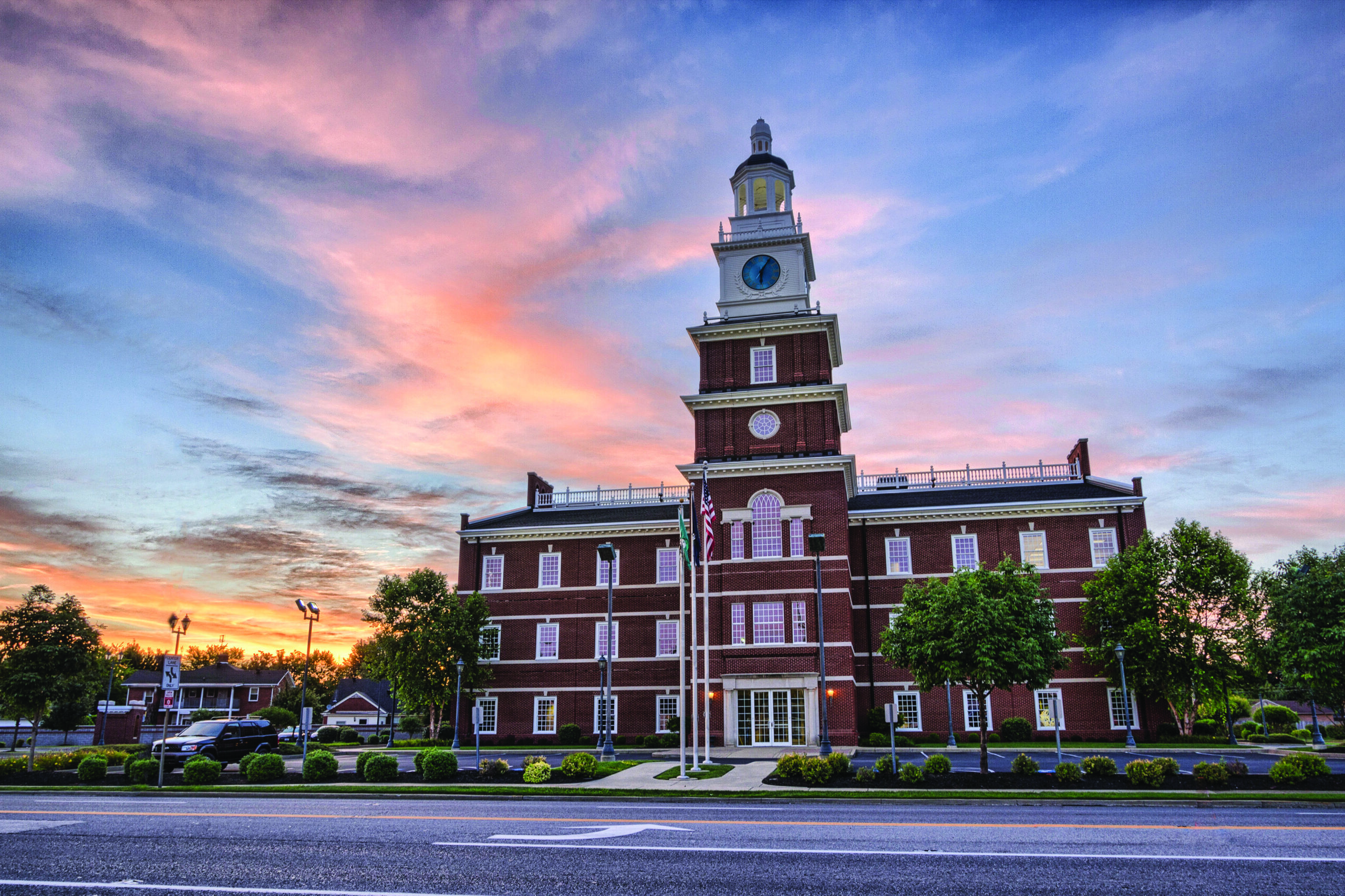 Favorite Family Bank
Independence Bank
Independence Bank is a great family bank due to its commitment to personalized service, community involvement, and a wide range of financial solutions that cater to the diverse needs of families, helping them achieve their financial goals and build a brighter future.
Favorite Family Insurance Provider
Seth Lawson State Farm
Seth Lawson with State Farm is a great choice for families because he offers a wide range of insurance and financial services tailored to individual family needs, providing peace of mind and financial security for all stages of life.
Favorite Family Financial Advisor Office
Baird
Baird is an excellent financial advisor for families because they provide personalized financial planning and investment strategies that prioritize a secure and prosperous future, aligning with the unique goals and values of each family.