We are excited to announce the winners of our 2022 Owensboro Parent Family Favorites contest, where you, our loyal and trustworthy readers, have the opportunity to make your voices heard. Hundreds of you cast your votes for your favorite local spots — from pediatrician to preschools, and sweet treats to boutiques. Take a look at all of the Family Favorites and see if your choices made the cut.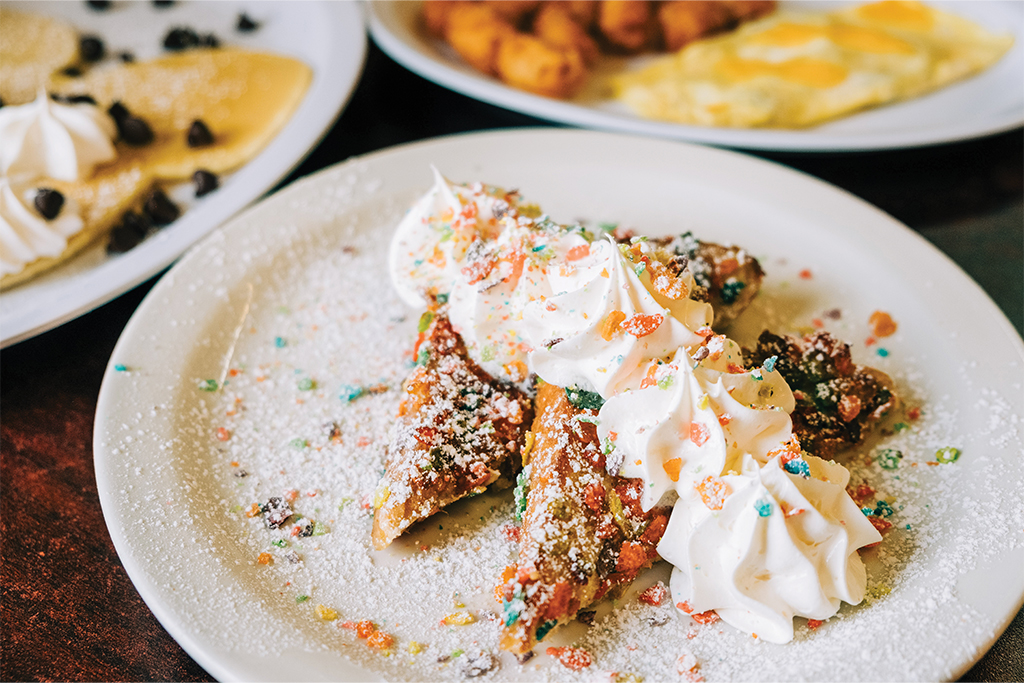 Favorite Family Breakfast Spot
Dee's Diner
It's no wonder that Dee's Diner is Owensboro's favorite family breakfast! Their food is delicious, but kids love their giant, fluffy pancakes!
Favorite Kids Eat Free Location 
Salsarita's
If you are in the mood for Mexican food visit Salsarita's Fresh Mexican Grill, located on Highway 54. Build your own tacos, burritos, nachos, quesadillas, taco salads or even a famous quesorito.
Favorite Kid-Friendly Restaurant
Chick-fil-a
With a friendly staff and arguably the fastest drive-thru in town, it's no wonder parents love Chick-fil-A! Oh, and the food is great and the toys in the kids' meal are awesome!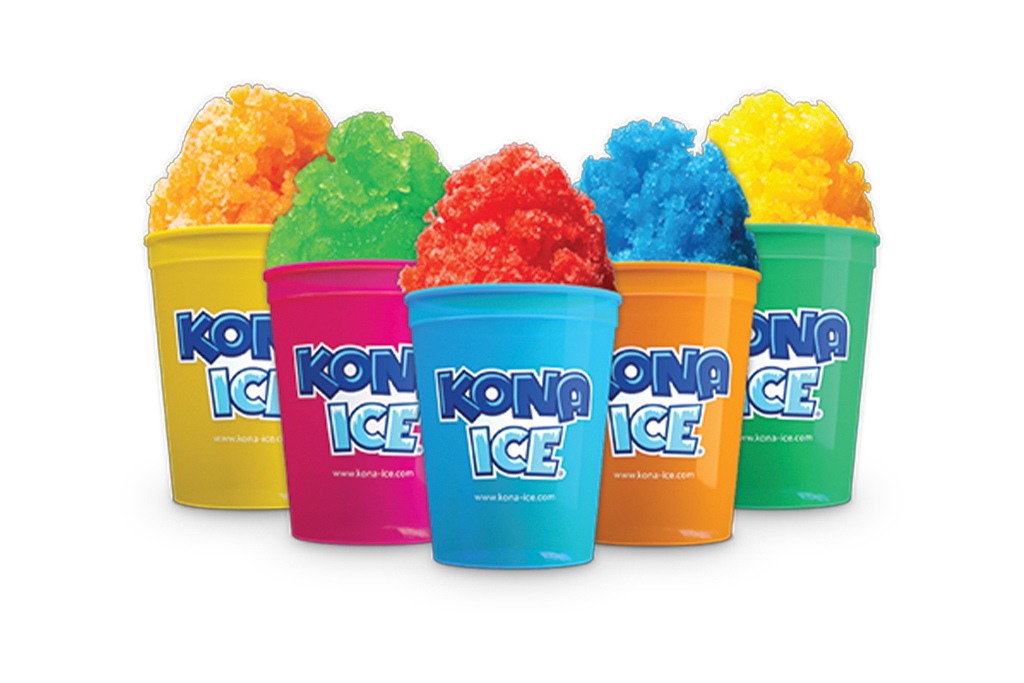 Favorite Snowcone
Kona Ice
The beauty of Kona? Choose as many flavors as you want! From Tiger's Blood to Monster Mango, create the flavor combinations of your dreams!
Favorite Kids Theater Program
Theatre Workshop of Owensboro
TWO exposes young people to new vocabulary and ways of communicating. Through the arts of dance, acting, and music, children learn how to communicate in a variety of unique ways. 
Favorite Kids Art Class
Art Lab
Art Lab Owensboro exists to provide high quality art and STEM activities to children. They have structured their lab for flexibility to provide opportunities that will work for almost everyone.  Art Lab offers everything from one-time experiences and weekly lessons to private parties.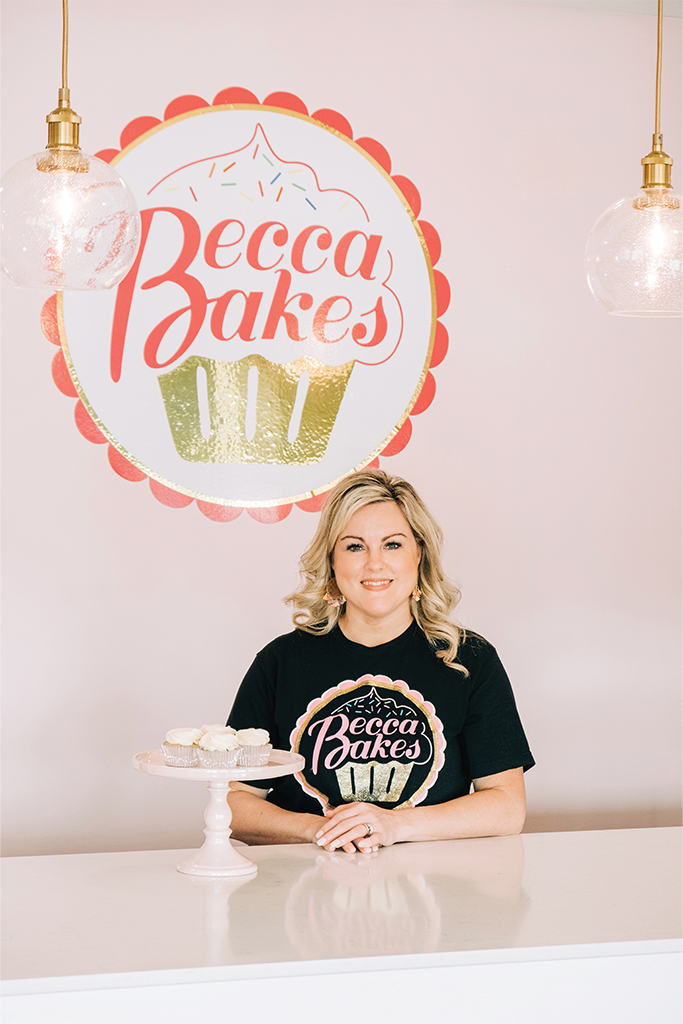 Favorite Sweet Treat & Favorite Birthday Cake 
Becca Bakes
Becca Bakes owner Rebecca Westerfield started baking for a few close friends. Those friends began to tell their friends, those friends told their friends and as they say, the rest is history. Each cake is baked like she is doing it for her closest friend — and you can taste that in every bite! Check out Becca Bakes at her brand new storefront located at 4026 Frederica Street.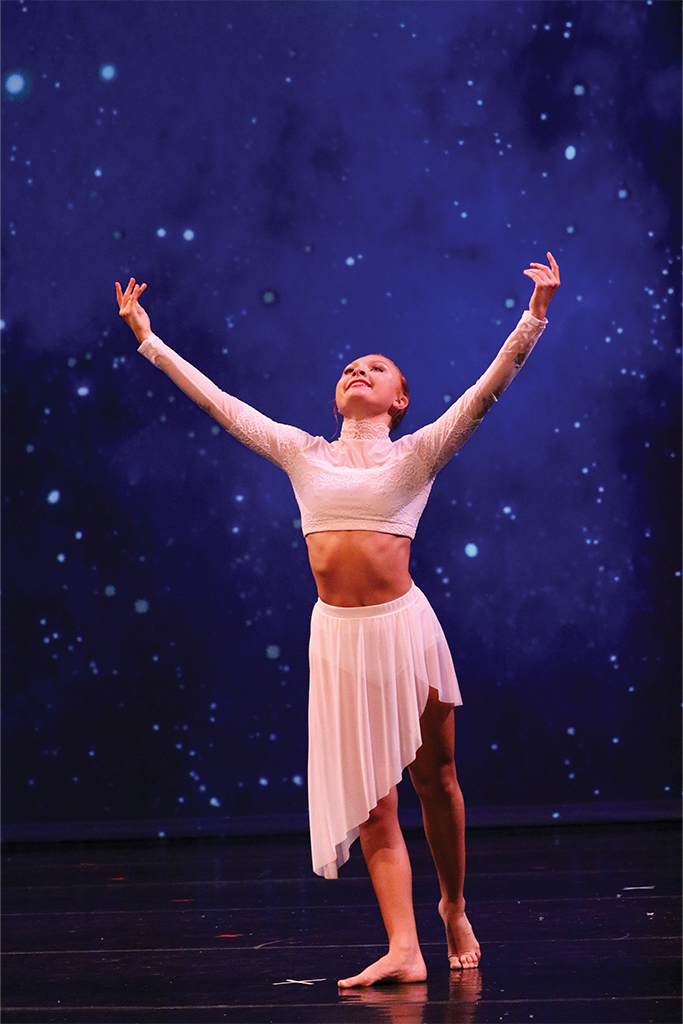 Favorite Dance School
Johnson's Dance Studio
Whether your child wishes to make dance a profession or participates only for enjoyment and exercise, Johnson's Dance Studio has highly trained and professional instructors. Their studio offers a complete curriculum ranging in courses for the preschool student through the advanced professional. Great care and individual attention is given in nurturing the abilities of each student to their fullest potential.
Favorite Kids Music Program
Kindermusik at the Owensboro Symphony Academy
Kindermusik offers music and movement classes for children ages newborn to 7 at the Owensboro Symphony Academy. Playdates are offered seasonally and birthday parties are available upon request. Their studio also offers beginning piano lessons for older children upon availability.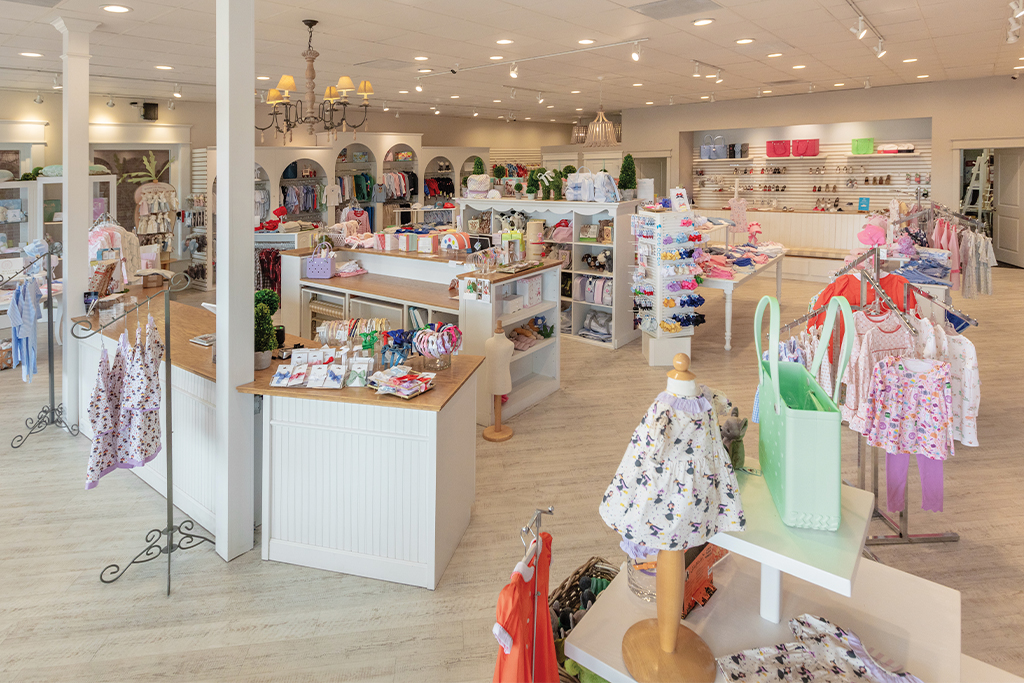 Favorite Kids Clothing Store
Kidstop Children's Boutique and Stride Rite Bootery
This locally owned children's boutique specializes in clothing and shoes for girls and boys from size preemie to 16.
Favorite Boutique for Moms
Bella Ragazza  Boutique
A unique boutique that carries styles at affordable prices in a variety of sizes, with an elegant atmosphere and a welcoming and friendly experience.
Favorite Kids Consignment Store
Robin's ReSale & Boutique
Robin's is a Christian run business that offers consignment for the entire family, as well as new, trendy boutique clothes for women sizes small through 3X. Embroidery and monogramming is also available.
Favorite Kids Shoe Store
Shoe Stop
Shoe Stop is a locally owned family shoe store with shoes for men, women and children. Unmatched customer service and trendy style options make this an Owensboro must-shop location and family favorite!
Favorite Gymnastics Center
Owensboro Gymnastics
Owensboro Gymnast offers classes year round. Classes include balance beam, bars, vault, and tumbling.
Favorite Place for Swim Lessons
Owensboro Health Healthpark
Whether you have a child who's new to the water or you'd like to brush up on your stroke skills, private swim lessons are available year-round at the Owensboro Health Healthpark for 1-year-olds through senior adults with instructors who will tailor lessons to your needs and pace.
Favorite Youth Sports League
Owensboro Daviess County Youth Football League
ODC Youth Football League is a non-profit organization formed in 1972 for football for ages 4-12 and cheerleading for age 5-12. ODC Football is home to over 1,000 players with over 45 teams for football and 250 cheerleaders.
Favorite Gym with Child Care
OAC
OAC offers a quality, clean gym daycare that allows kids room to run and is baby and toddler friendly with toys galore. Why? OAC says "Because the kids deserve it and our parents need it. We got you!"
Favorite Bike Shop
Legends
The source for people who live active lifestyles, Legends provides their clients the products, knowledge, and motivation they need to live an active, healthy life.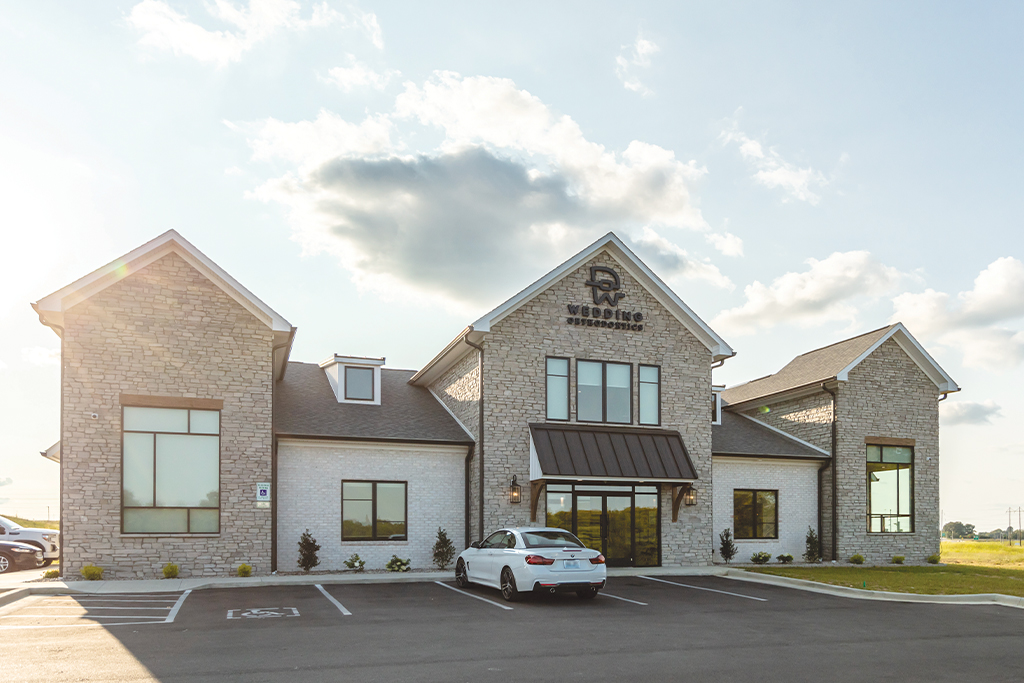 Favorite Orthodontist Office
Wedding Orthodontics
Wedding Orthodontics focuses entirely on delivering a beautiful smile that gives you confidence to face the world. "We know you are going to do big things, and we are grateful to play a small part in supporting you." 
 Favorite Pediatrician Office
Owensboro Pediatrics
The doctors at Owensboro Pediatrics are committed to providing comprehensive medical care to children and adolescents in a caring and supportive environment. They value long-term relationships with their patients and their families. 
Favorite Pediatric Dentist Office
Greater Owensboro Pediatric Dentistry
While dentistry is essential to your oral and general health, it doesn't have to be boring. Greater Owensboro Pediatric Dentistry loves joking with their patients, being silly, and having fun together. At their dental office, you aren't just another patient—you've joined their dental family!
Favorite OBGYN Office
Women's Healthcare Partners
Women's Healthcare Partners is dedicated to providing women's health services to protect your health at any age. Their providers are ready to help you through the life-changing journey of becoming a mom. According to them, "There is nothing like welcoming a new baby into a family!"
Favorite Mental Health Care Office
 Compass Counseling
Compass Counseling is a clinically excellent and diverse team of licensed therapists who can help you on your path to change. They offer confidential and flexible options for their clients from in-person to secure tele-health. Compass Counseling is honored to serve their clients by offering high quality counseling in a comfortable setting, priding themselves with the ability to connect their clients to the right therapist.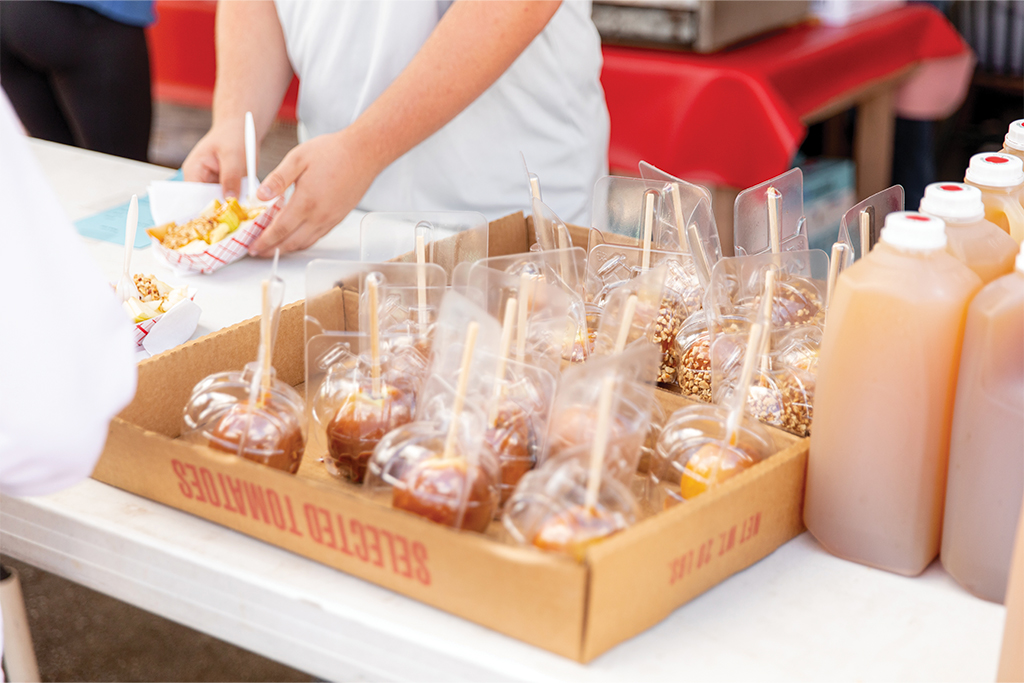 Favorite Family Event
Reid's Apple Festival
Over the years the Apple Festival has become a family affair where the children enjoy the play area and carnival rides, the ladies enjoy shopping throughout the variety of craft booths and the men enjoy sampling the many foods at the food booths. 
Favorite Newborn/Family Photographer
Reflections by Talea
Reflections By Talea Photography provides clients with custom, organic portraiture specializing in maternity, newborns, baby and family!
Favorite Place for Family Fun & Favorite Place for Fun on the Farm 
Trunnell's
Trunnell's offers an experience that extends beyond a fruit and vegetable stand. The Family Fun Acre located on the Utica Farm is also a family fun experience for all ages throughout the year! Trunnell's is the place to celebrate the love and joy of food and family fun entertainment on the farm.
Favorite Birthday Party Location 
Owensboro Gymnastics
What kid doesn't love a birthday party with tons of inflatables, gymnastic equipment and a giant foam pit to jump into?! Owensboro Gymnastics is an affordable, fun option for your child's next birthday!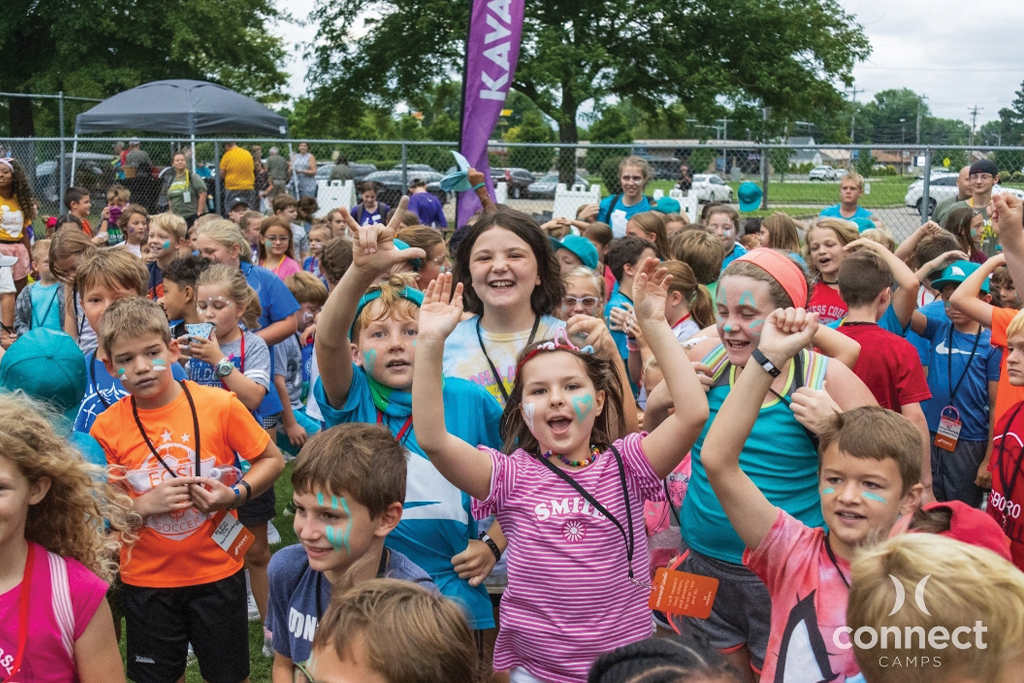 Favorite Summer Camp
Connect Camps
Connect Camps is a one-week, day camp for K-5th graders, filled with non-stop fun, engaging activities, daily faith-based lessons, and the chance to make lasting friendships. Your campers are sure to have an unbelievable week that they'll never forget!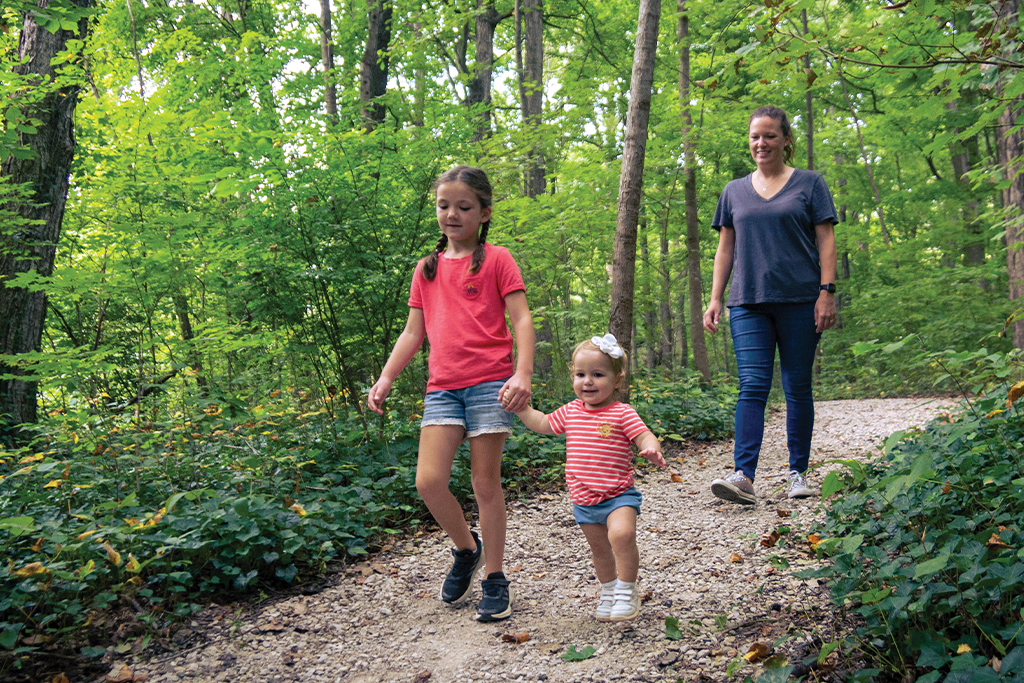 Favorite Place to Take a Family Hike
Yellow Creek Park
Nestled along the wooded banks of Yellow Creek at Thruston, the 152 acre park features hiking trails, multi-purpose sports areas, the Lambert Pioneer Village, and several outdoor pavilions. Other amenities that set Yellow Creek Park apart from other area parks include a swinging bridge, a refurbished one room school house, a stocked 7 acre lake, and multiple walking trails.
Favorite Park
Legion Park
Legion Park is a 23.75 acre park and is the second oldest park in Owensboro. he Legion offers ample space for a family picnic with hundreds of shade trees offering great spots to rest and relax. Park-goers can enjoy tennis courts, screened shelters to rent for events, a basketball court, playground equipment, spray park, and a walking trail.
Favorite Spray Park
Horse Fork Creek Spray Park
With 23 individual spray features, frog, Cattail Twirl and a 20-ft. tall dumping bucket, the Spray Park at Horse Fork Creek Park is a kid's dream come true! The addition of an accessible playground makes the park perfect for all kids to enjoy!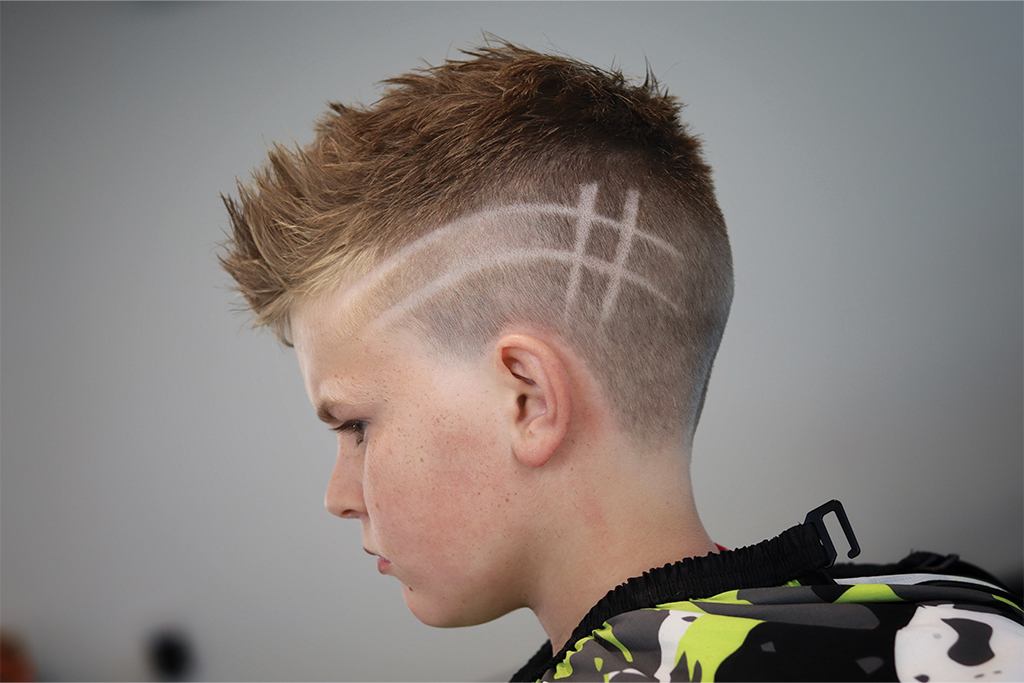 Favorite Place for a Kid's Haircut
Klutch
With experienced barbers and a trendy atmosphere, Klutch is Owensboro's favorite place to get a haircut! You don't want to miss out on this one-of-kind barbershop haircut experience.
Favorite Place for Moms to Get Pampered
Savi Chic
Is mom in need of a little pampering? Savi Chic has been voted Owensboro's favorite place to treat mom to the day of relaxation she deserves!  Mom can enjoy a full salon experience with microblading and brow shading, lash extensions, manicures and pedicures and hair styling.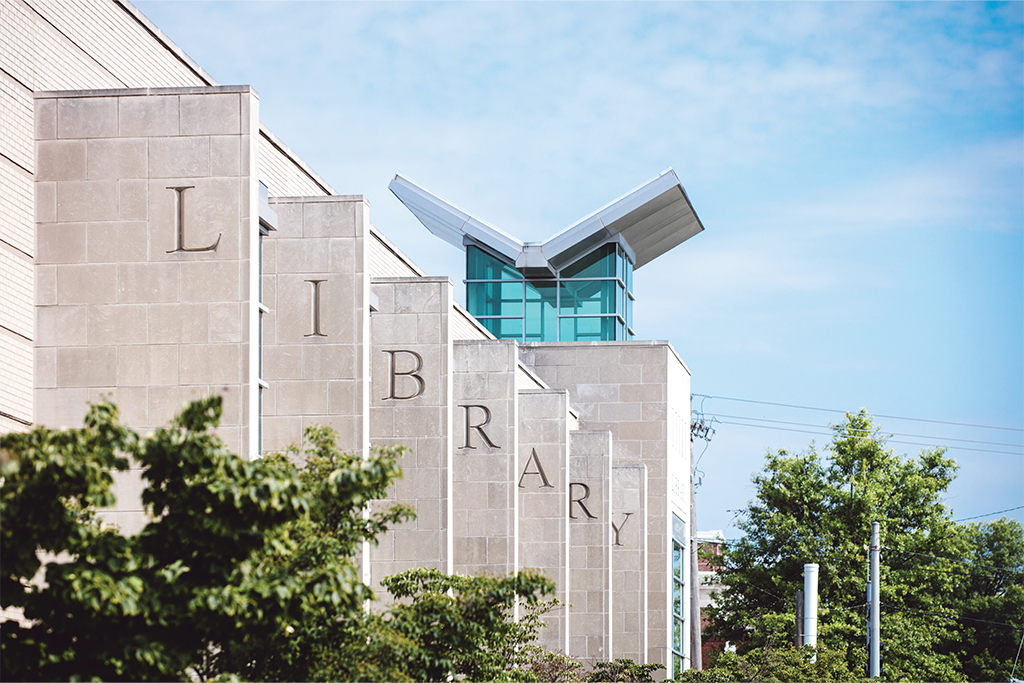 Favorite Place for Rainy Day Fun
Daviess County Public Library
The Daviess County Public Library provides residents the means to pursue lifelong learning and that starts with children! With reading programs, activities, a wide range of books and a very cool play area, DCPL is a great place to spend a rainy day!
Favorite Daycare
Charlotte's Web Preschool & Nursery
The educators at Charlotte's Web believe that curriculum is everything that happens in the classroom — from meal time and playing to interacting with peers and lesson time. The trained staff never misses an opportunity to blend play with early education curriculum.
Favorite Preschool
Settle Memorial Preschool
Settle Preschool offers a Christian environment for 3-year-olds through pre-kindergarten. Their goal is to offer a program rich in activities that promote the development of academic, social, emotional, and artistic skills. Their trained and certified staff facilitates individual and group instruction experiences. The preschool program is designed to be a partnership with families, for students to continue learning and growing at home.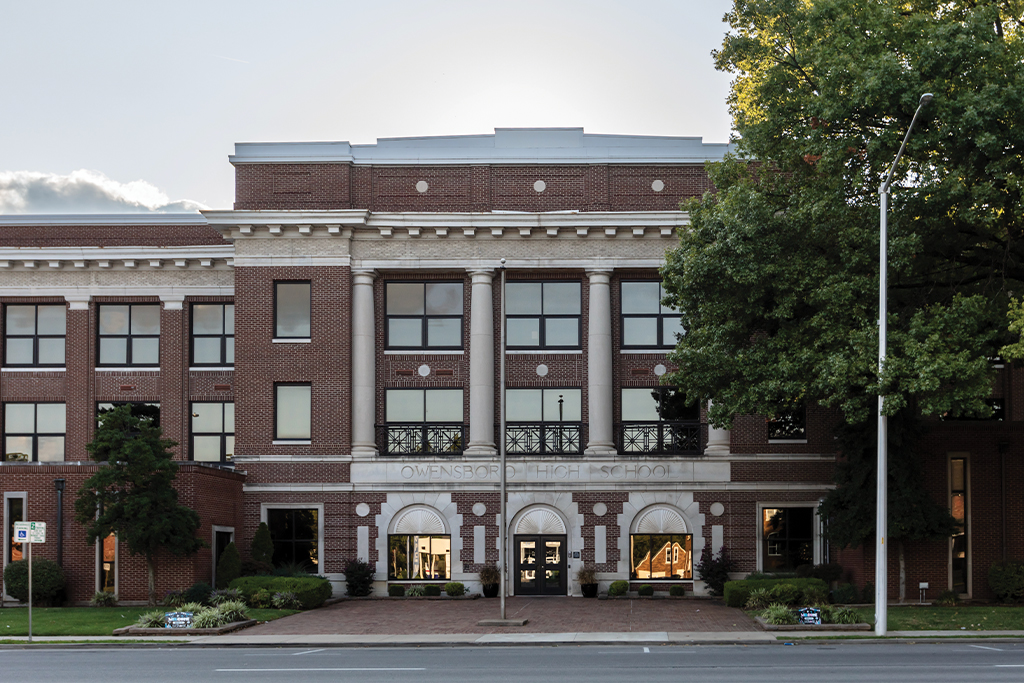 Favorite High School
Owensboro High School
Owensboro High School exists today as a culmination of more than 150 years of secondary education in Owensboro. The high school is the flagship of the Owensboro Public Schools district. Owensboro High School has been named among America's Best High Schools by U.S. News & World Report, one of only 23 Kentucky high schools to be recognized out of nearly 19,000 in the country.
Favorite Elementary School
Owensboro Catholic K-3 Campus
The Owensboro Catholic K-3 Campus incorporates aspects of Catholic faith into their hands-on, engaging projects. Students learn innovation and strategic-thinking by creating, designing, and collaborating with peers. Students apply content knowledge and 21st century skills including critical thinking, collaboration, communication, and creativity to solve real-world problems. 
Favorite Middle School
Owensboro Catholic Middle School
At Owensboro Catholic Middle School, the goal is to foster the academic and spiritual growth of each student who enters the building. Faith is their number one priority but is followed closely by academics. They offer a variety of academic enrichment experiences including high school level courses as well as a smaller more conducive learning environment. Their students have demonstrated their academic success and have a variety of extracurricular activities to be involved in and expand on their talents both in and out of the classroom.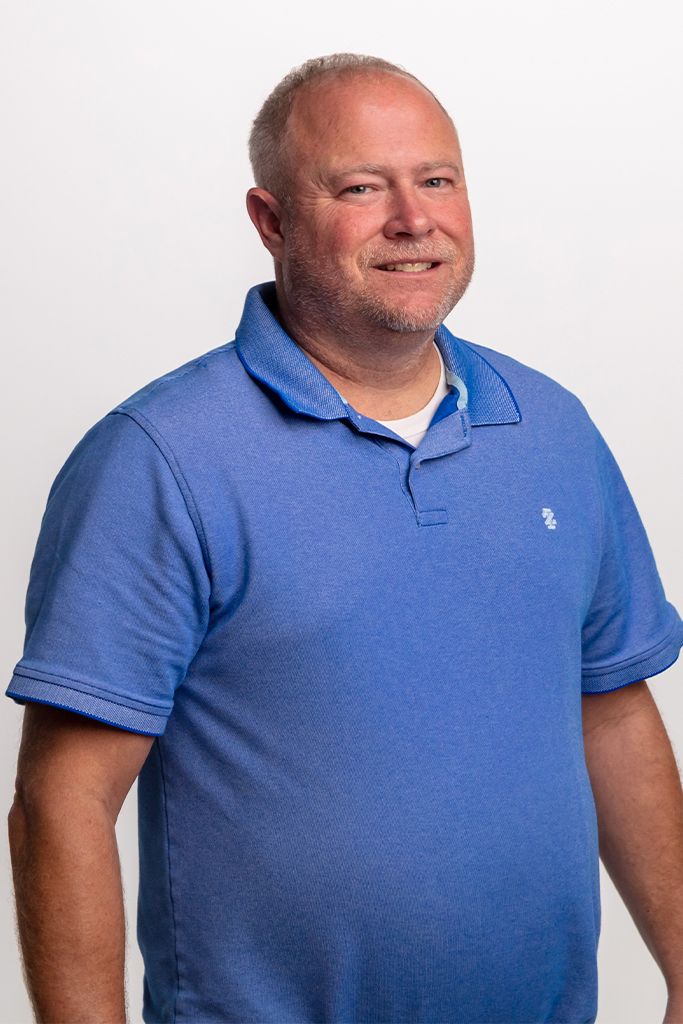 Favorite Principal
Ryan Williams
Ryan Williams has been with Owensboro Public Schools for 24 years, the last four serving as principal of Estes Elementary. "The absolutely best part of my job is the interactions with the students," he said. "I want the students to have fun while still learning. Students today have so many stressors in their life and I want school to be an enjoyable experience for them."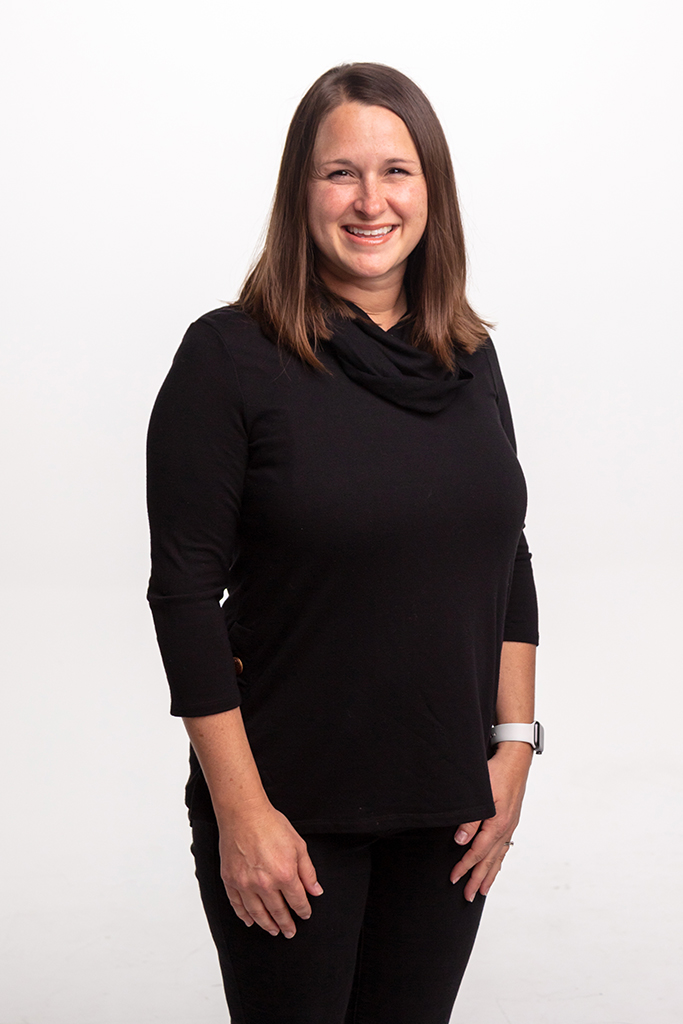 Favorite Teacher
Erin Bailes
Erin Bailes has been in education in some capacity since 2018 with this year being her first year as a classroom teacher. "The best part of my job is getting to be with my students every day, building those relationships and watching them grow academically, socially and physically," she said.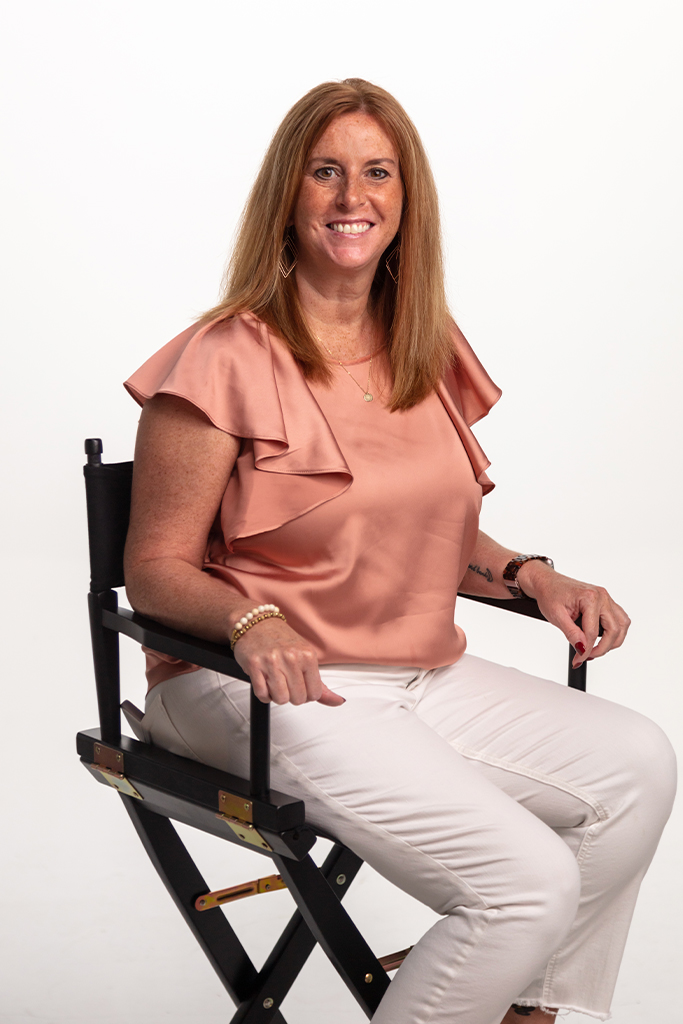 Favorite School Staff Member
Dana Stanley
Dana Stanley has been in education for 27 years with 13 of those years serving as a counselor. "The best part of my job is that I get to work with and help children every day who trust me enough to confide their biggest emotions and troubles with me," she said. "The students that I work with in my office and school wide in guidance lessons know that once they are one of my Cravens kids, they are always my kid forever. I have had the privilege at this point to have some of my former students' children now and that is so special to me to see that maybe one little thing I may have said to them has helped shape them into being amazing adults and parents."