From pediatricians to preschools, from sweet treats to boutiques—we asked you to tell us your favorite local spots and you answered. We are pleased to announce the winners of our Owensboro Parent Family Favorites contest!
This is the fourth year Owensboro Parent has offered this contest, where you, our loyal and trustworthy readers, have the opportunity to make your voices heard. This year, hundreds of you cast your votes for favorite park, photographer, pediatric dentist, preschool and kids eat free restaurant (among many others). Take a look at all of the Family Favorites and see if your choices made the cut.
Favorite Youth Sports League
Lil' Sluggers T-Ball League
Located at Pleasant Grove Baptist Church, Lil' Sluggers is a Christ-­centered sports experience where kids develop athletic skills for the game and Christian values for life. The Lil Sluggers T-Ball league is for girls and boys, ages 3-4 and 5­-6 and teams are co-ed.
Favorite Bike Shop
Legends
The source for people who live active lifestyles, Legends provides their clients the products, knowledge, and motivation they need to live an active, healthy life.
Favorite Kids Eat Free Location
Fee 'O' Brady's
Beef 'O' Brady's is one of the fastest growing kid friendly restaurants in the country and an Owensboro family staple. Whether grabbing a meal after the game or taking advantage of the Sunday and Tuesday kids meal deals, Beef's is always a good choice, with friendly staff, an arcade room and great options on the kid's menu!
Favorite Children's Shoe Store
Shoe Stop
Shoe Stop is a locally owned family shoe store with shoes for men, women and children. Unmatched customer service and trendy style options make this an Owensboro must-shop location and family favorite!
Favorite Sweet Treat
Cold Stone Creamery
From their enthusiastic, singing crew members, to the shared laughter of a family enjoying  a treat together, Cold Stone is a great stop for a family sweet treat!
Favorite Preschool
Charlotte's Web Preschool & Nursery
The educators at Charlotte's Web believe that curriculum is everything that happens in the classroom—from meal time and playing to interacting with peers and lesson time. The trained staff never misses an opportunity to blend play with early education curriculum.
Favorite Place To Take A Family Hike
Yellow Creek Park
Nestled along the wooded banks of Yellow Creek at Thruston, the 152 acre park features hiking trails, multi-purpose sports areas, the Lambert Pioneer Village, and several outdoor pavilions. Other amenities that set Yellow Creek Park apart from other area parks include a swinging bridge, a refurbished one room school house, a stocked 7 acre lake, and multiple walking trails.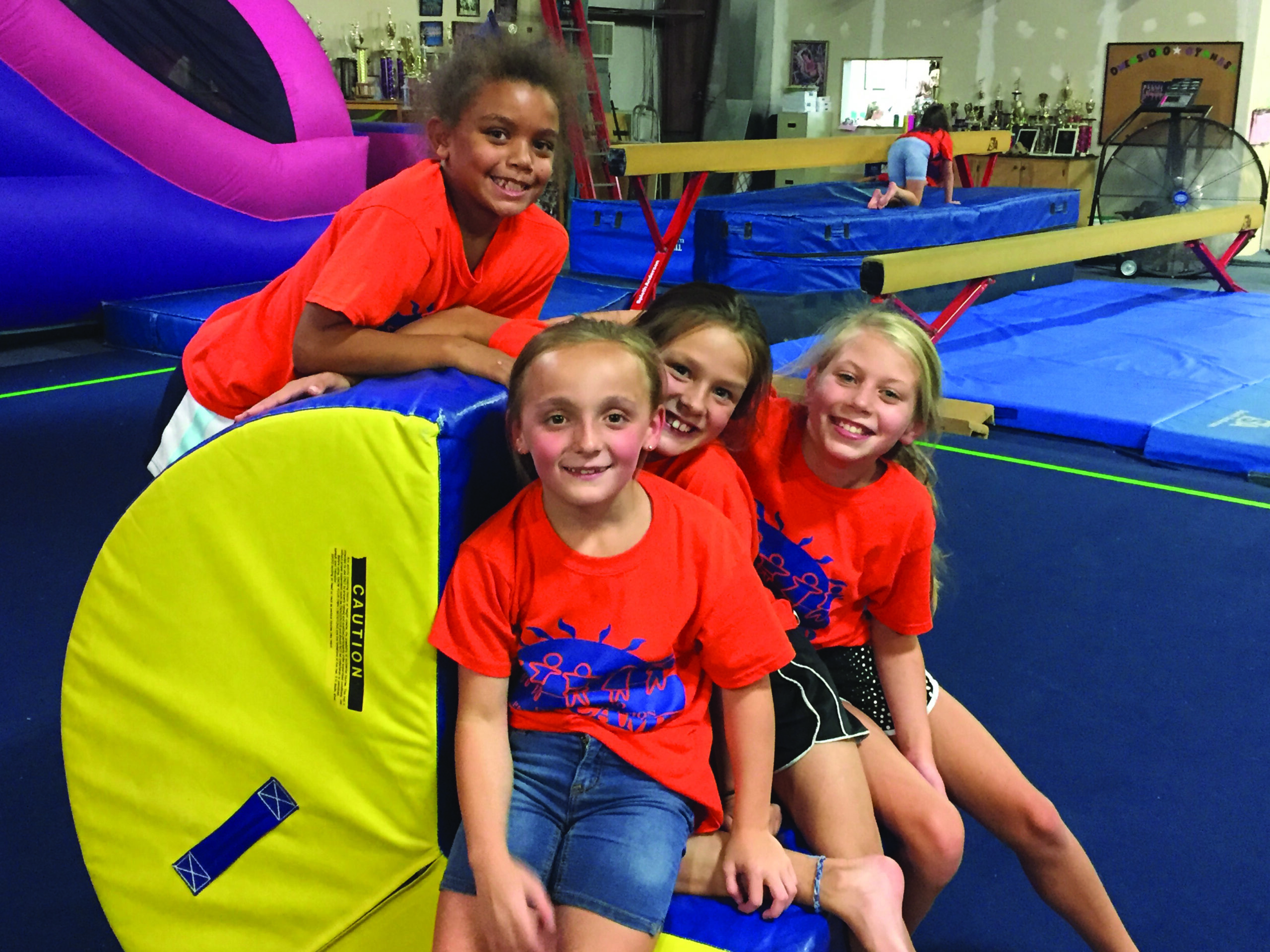 Favorite Summer Camp
Owensboro Parks and Recreation
With camps offered in spring, summer and around the holidays, Owensboro Parks and Recreation is a reliable solution for working parents. Kids learn, explore and grow alongside their peers with programming targeted for all ages!
Favorite Family Event
Reid's Apple Festival
Over the years the Apple Festival has become a family affair where the children enjoy the play area and carnival rides, the ladies enjoy shopping throughout the variety of craft booths and the men enjoy sampling the many foods at the food booths.
Favorite Mental Health Provider
Compass Counseling
Compass Counseling is a clinically excellent and diverse team of licensed therapists who can help you on your path to change. They offer confidential and flexible options for their clients from in-person to secure tele-health. Compass Counseling is honored to serve their clients by offering high quality counseling in a comfortable setting, priding themselves with the ability to connect their clients to the right therapist.
Favorite Kids Theater Program
Theatre Workshop of Owensboro
TWO exposes young people to new vocabulary and ways of communicating. Through the arts of dance, acting, and music, children learn how to communicate in a variety of unique ways.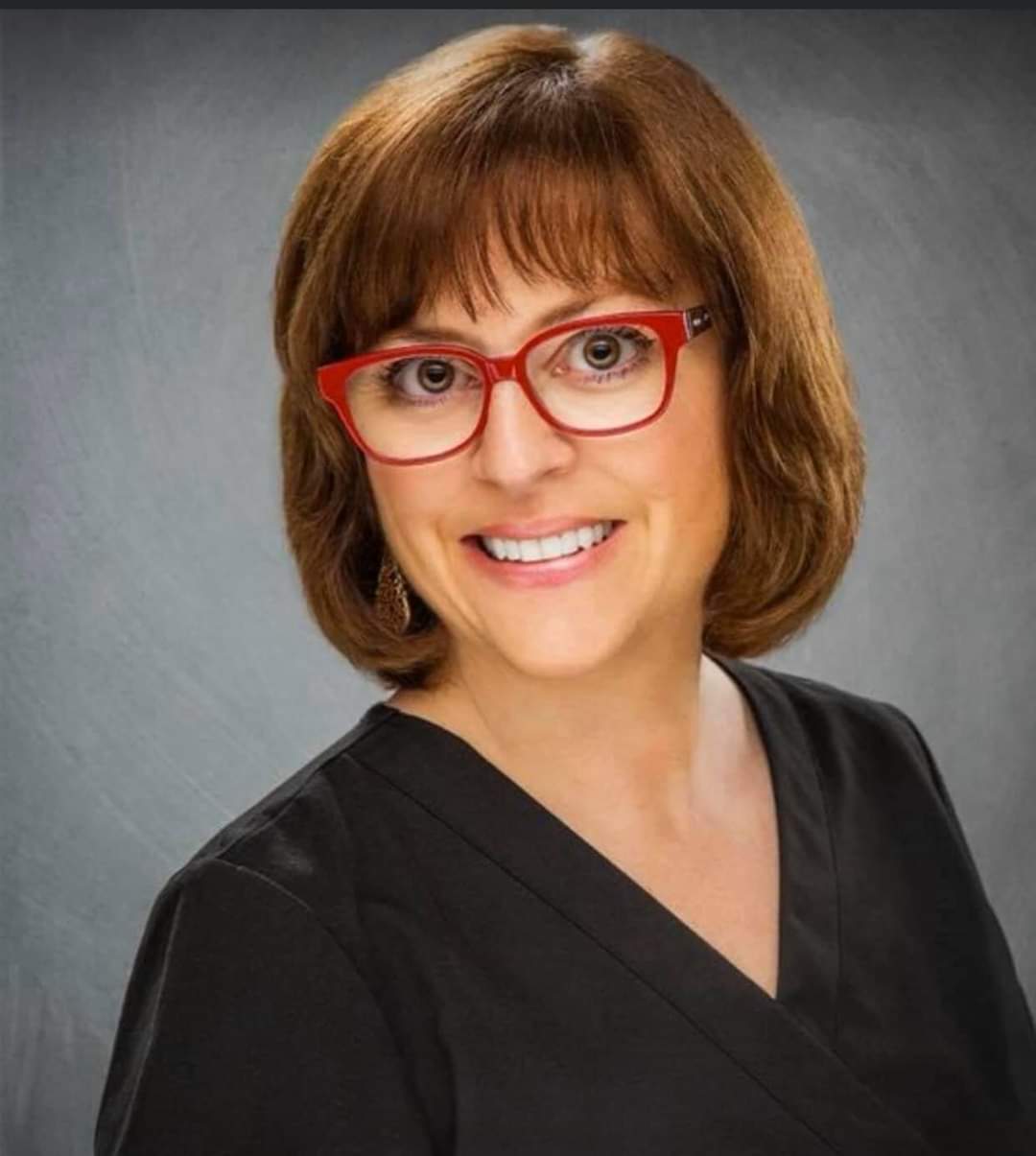 Favorite OB/GYN
Dr. Elizabeth Ottman of Women's Healthcare Partners
Dr. Ottman has 22 years of experience and has provided care to hundreds of women in the Western Kentucky area. She loves sharing that special experience with her patients and their families.
Favorite Newborn/Family Photographer
Reflections by Talea
Reflections By Talea Photography provides clients with custom, organic portraiture specializing in maternity, newborns, baby and family!
Favorite Place For Family Fun
Elite Air Extreme Fun Center
A park known for its neon lights, air bag, fun parties, and friendly staff, Elite Air Extreme Fun Center is Owensboro's trampoline and Ninja Warrior Course family fun center!
Favorite Birthday Party Location
Owensboro Gymnastics
What kid doesn't love a birthday party with tons of inflatables, gymnastic equipment and a giant foam pit to jump into?! Owensboro Gymnastics is an affordable, fun option for your child's next birthday!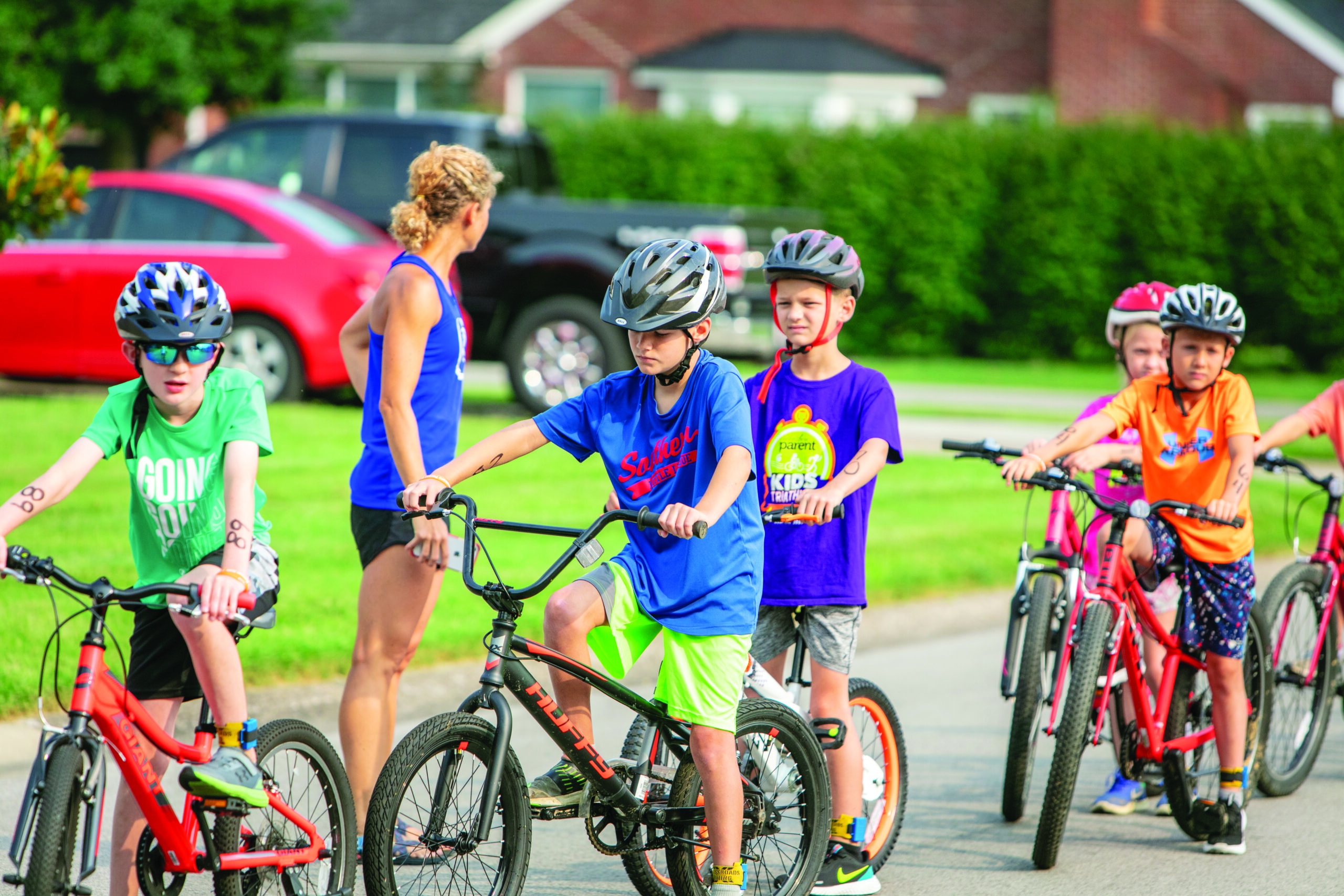 Favorite Kids Athletic Event
Owensboro Parent Kids Triathlon
We are honored to be voted your family's favorite athletic event! The Owensboro Parent Kids Triathlon is a great way to teach your kids the fundamentals of running, biking and swimming while also promoting a healthy lifestyle.
Favorite Dance School
Johnson's Dance Studio
Whether your child wishes to make dance a profession or participates only for enjoyment and exercise, Johnson's Dance Studio has highly trained and professional instructors. Their studio offers a complete curriculum ranging in courses for the preschool student through the advanced professional. Great care and individual attention is given in nurturing the abilities of each student to their fullest potential.
Favorite Food Delivery Service
DoorDash
As parents, we all understand opting for take out rather than cooking at home. DoorDash makes that decision even easier, bringing food from your favorite Owensboro restaurants right to your doorstep!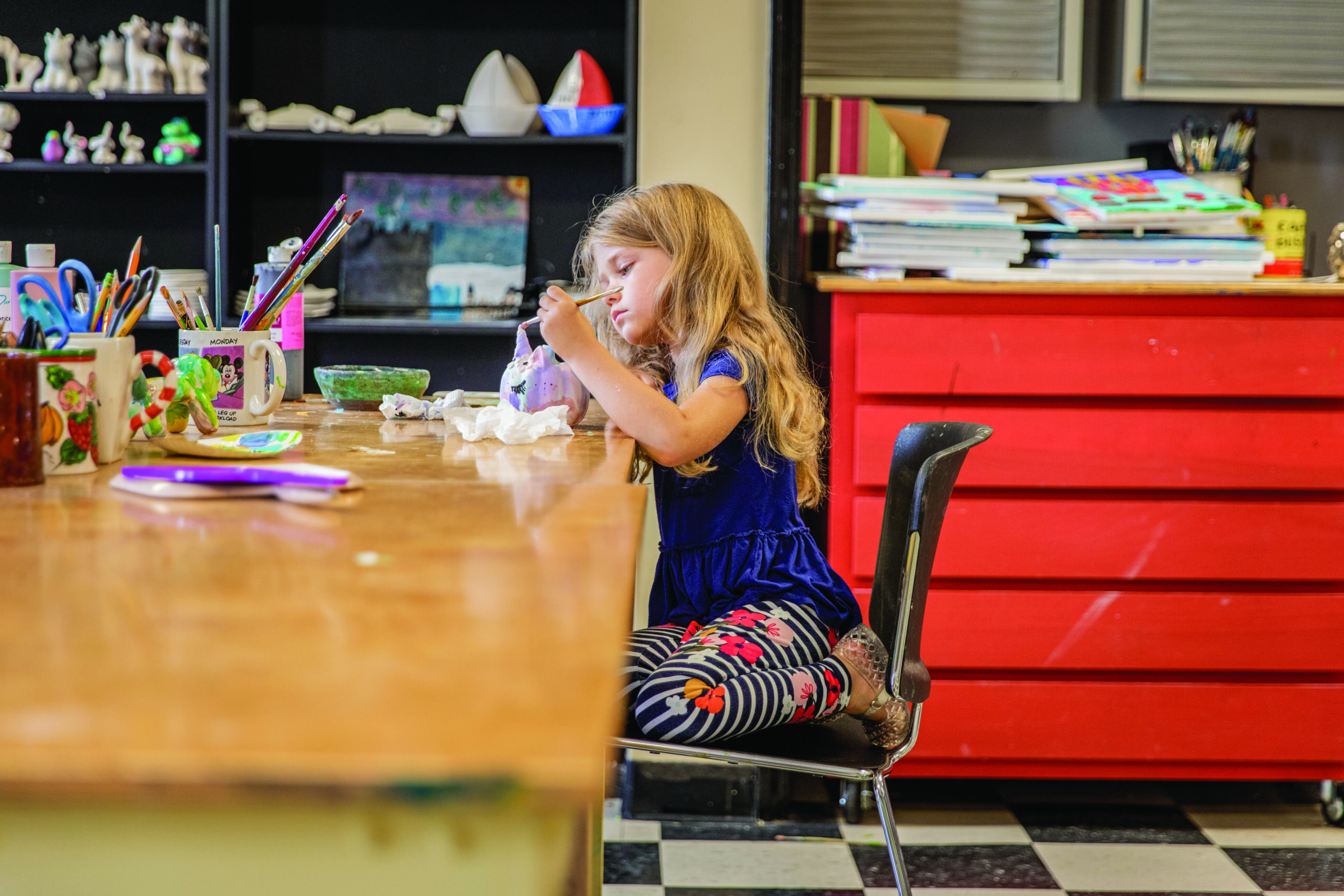 Favorite Art Class
IArt Studios
A family-owned and operated art studio, iArt offers a variety of art services, including art classes, workshops, paint-your-own ceramics, parties and events. 
Favorite Kids Clothing Store
Lil' Bit Sassy
This downtown children's boutique offers clothing for babies, boys, girls, tweens, teens and mommies! Lil Bit Sassy has your seasonal favorites and fashion forward trends! Don't miss out on all of the unique options!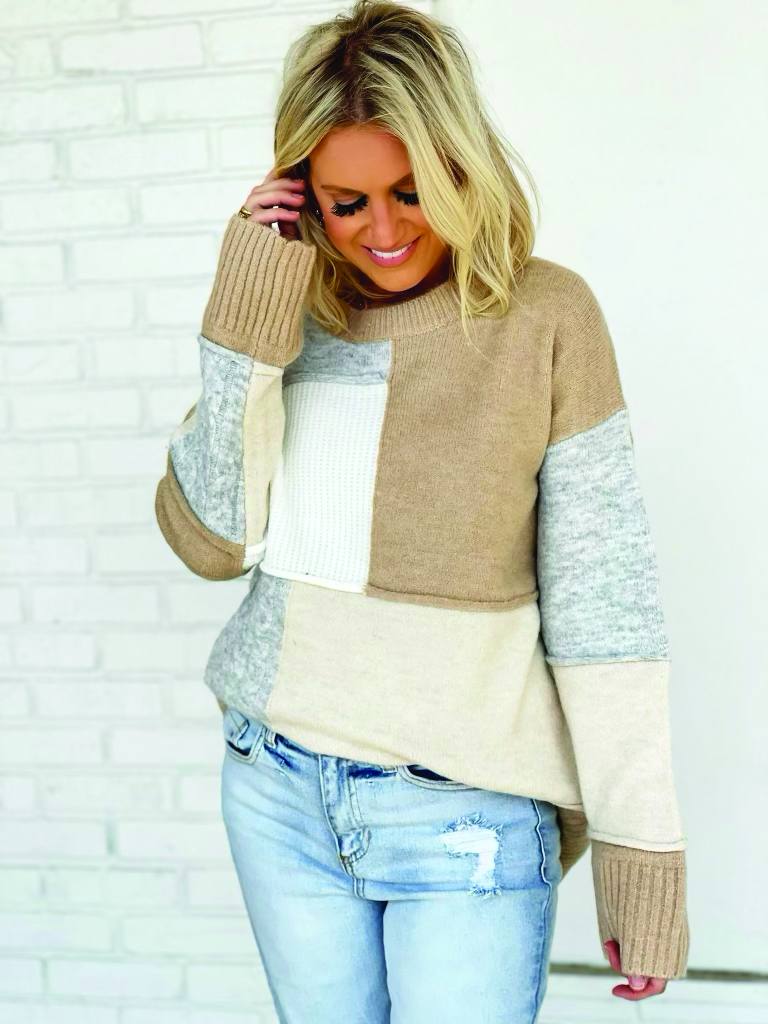 Favorite Boutique For Moms
Bella Ragazza Boutique
A unique boutique that carries styles at affordable prices in a variety of sizes, with an elegant atmosphere and a welcoming and friendly experience.
Favorite Family Breakfast
Dee's Diner
It's no wonder that Dee's Diner is Owensboro's favorite family breakfast! Their food is delicious, but kids love their giant, fluffy pancakes!
Favorite Pediatrician
Dr. Jeremiah Mason
Although all of the doctors at Owensboro Pediatrics offer quality care for your children, Dr. Jeremiah Mason has been voted Owensboro's Family Favorite! He and his wife, Beth, have four children and he loves serving the children of this community!
Favorite Pediatric Dentist
Dr. Carol Braun of Greater Owensboro Pediatric Dentistry
Dr. Braun has been providing exceptional dental care to the children of Greater Owensboro for 35 years. She started the practice in 1986 with the commitment to the highest standard of excellence in pediatric care. The children in her care have been her greatest joy, and she has passed on her love for healthy and strong smiles to many patients. 
Favorite Orthodontist
Durall Wedding Orthodontics
Durall Wedding Orthodontics focuses entirely on delivering a beautiful smile that gives you confidence to face the world. "We know you are going to do big things, and we are grateful to play a small part in supporting you." 
Favorite Gym With Childcare
Owensboro Health Healthpark
The HealthPark is as family-friendly as you can get! During designated family times, members may bring their children, ages 12 and under, to any of their first-floor amenities. With two pools, a gym and table tennis, families can share the fun of fitness. While you use Healthpark, you can place your children ages 6-weeks to 12-years in their Playpark—a safe, nurturing environment with fun activities and staff certified in CPR and first aid.
Favorite Place For Swim Lessons
Owensboro Family YMCA
At the Owensboro Family YMCA, kids get the opportunity to build confidence in the water through swim lessons for all ages. Their swim lesson programs help children learn about water, discover water stamina, and even on to stroke mechanics. 
Favorite Spray Park
Horse Fork Creek Park
With 23 individual spray features, frog, Cattail Twirl and a 20-ft. tall dumping bucket, the Spray Park at Horse Fork Creek Park is a kid's dream come true! And this year an accessible playground was added adjacent to the splash park, making the area perfect for all kids to enjoy!
Favorite Kids Music Program
Kindermusik at the Owensboro Symphony Academy
Kindermusik offers music and movement classes for children ages newborn to 7 at the Owensboro Symphony Academy. Playdates are offered seasonally and birthday parties are available upon request. Their studio also offers beginning piano lessons for older children upon availability. 
Favorite Children's Consignment
Robin's Resale & Boutique
Robin's is a Christian run business that offers consignment for the entire family, as well as new, trendy boutique clothes for women sizes small through 3X. Embroidery and monogramming is also available.
Favorite Place For Fun on the Farm
Trunnell's Farm Market
Trunnell's offers an experience that extends beyond a fruit and vegetable stand. The Family Fun Acre located on the Utica Farm is a family fun experience for all ages throughout the year! Trunnell's is the place to celebrate the love and joy of food and family fun entertainment on the farm.
Favorite Daycare
Roots & Wings Childcare
In a nurturing and creative Christian environment, students are given the opportunity to explore and learn. Roots & Wings Childcare prides itself on adhering to curriculum based on Kentucky standards as well as positive reinforcement strategies and structured daily schedules.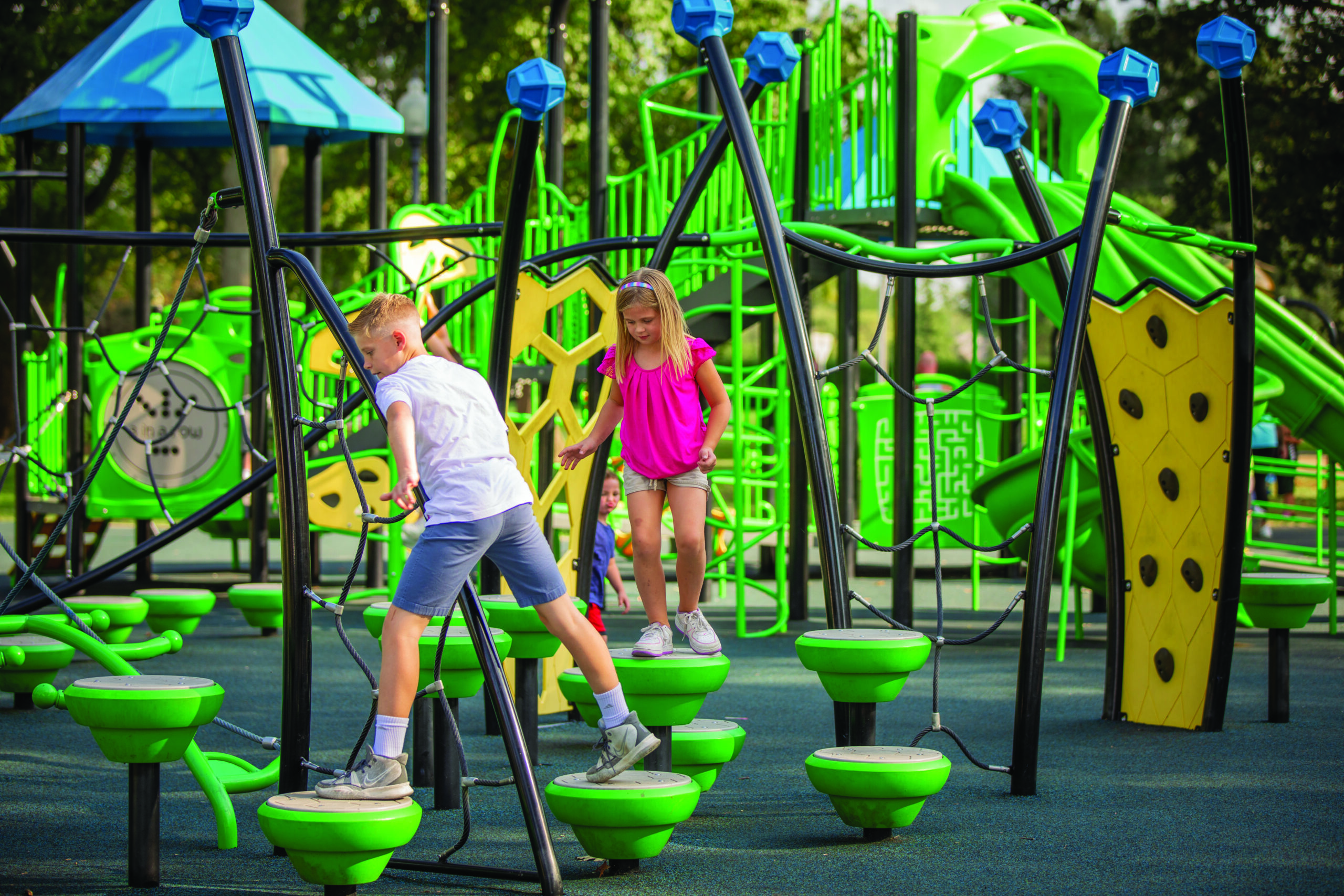 Favorite Park
Legion Park
Legion Park is a 23.75 acre park and is the second oldest park in Owensboro. Legion offers ample space for a family picnic with hundreds of shade trees. Park-goers can enjoy tennis courts, screened shelters to rent for events, a basketball court, playground equipment, spray park, and a walking trail.
Favorite Labor & Delivery Nurse
Shalene Eitel
Shaylene Swihart has been a labor and delivery nurse at Owensboro Health Regional Hospital since 2019. She cares for new mothers in an exciting but stressful time, and welcomes new life into the world as she works with the very smallest patients. She's a shining example to others, making a career out of caring for others and serving her community.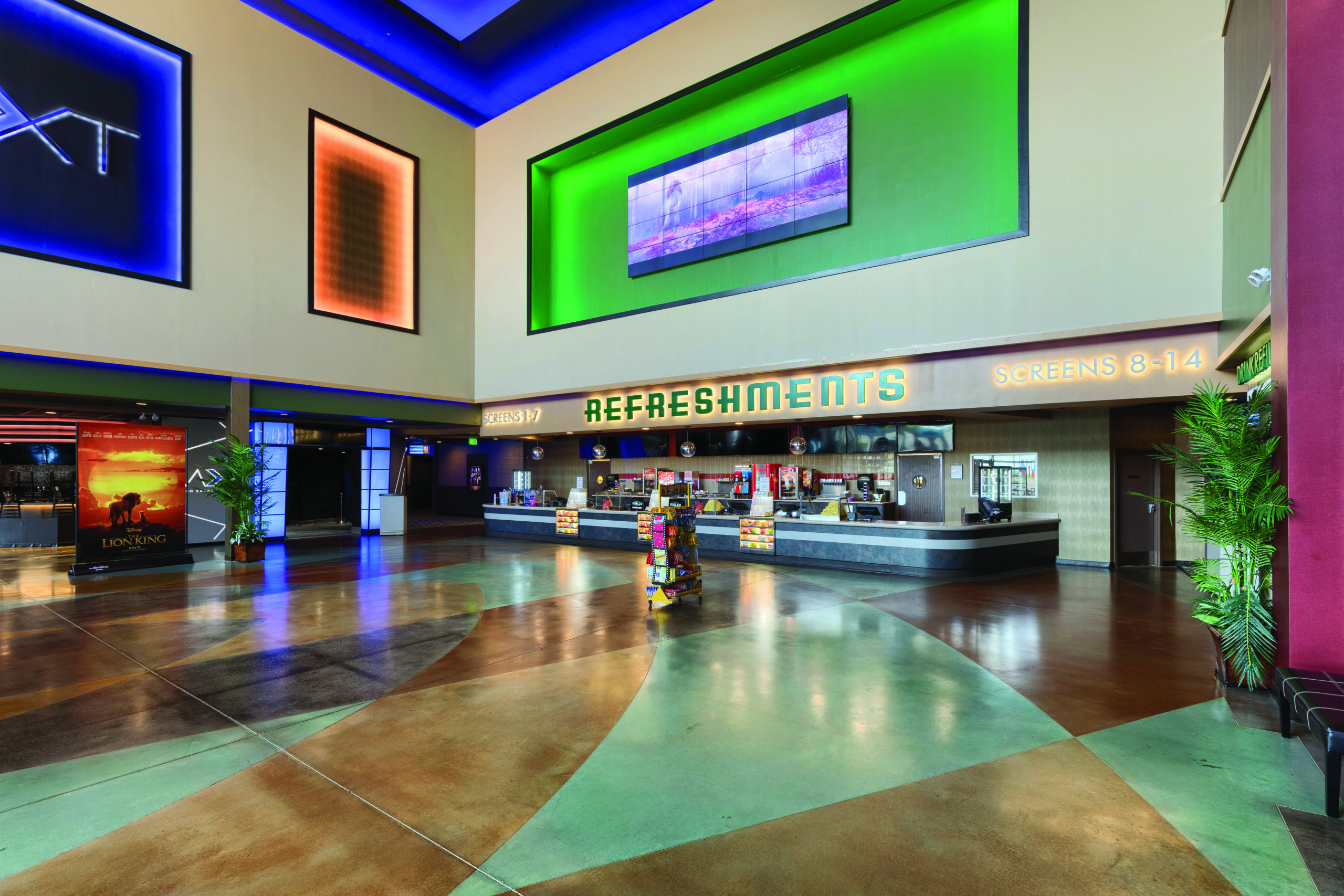 Favorite Place for Rainy Day Fun
Malco Owensboro Cinema Grille & MXT
Malco Owensboro offers the family a fun escape from the real world into the land of cinema. You can enjoy the perfect snack or delicious food from the grille, reclining leather seats and the Malco-branded large-format MXT "Extreme Theatre." 
Favorite Kid Friendly Restaurant
Chick-fil-a
When Chick-fil-A closed for renovations earlier this year, Owensboro families didn't know what to do. But now they are back and better than ever, serving long lines of Owensboro families in record-setting fast times!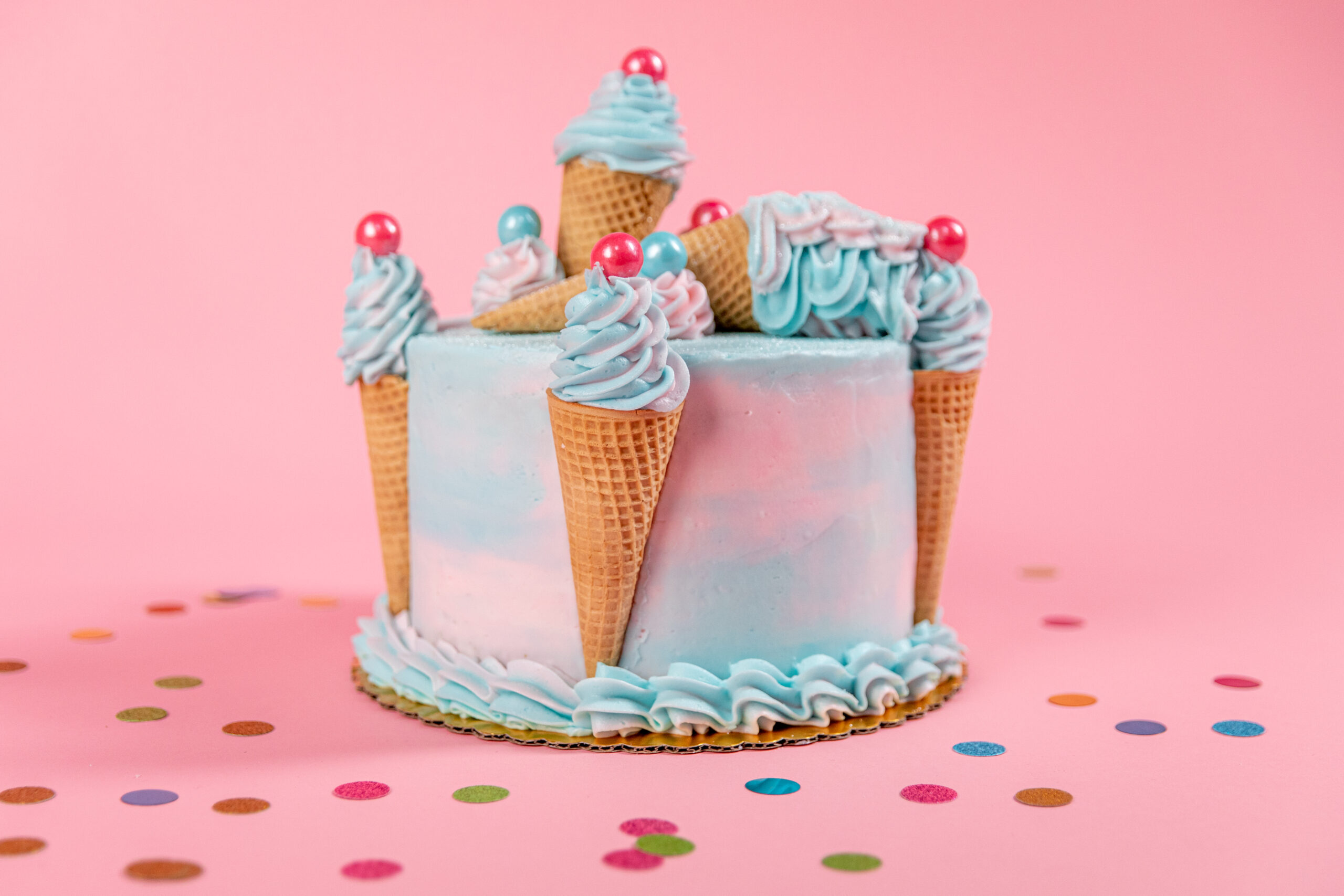 Favorite Birthday Cake
Becca Bakes
Becca Bakes owner Rebecca Westerfield started baking for a few close friends. Those friends began to tell their friends, those friends told their friends and as they say, the rest is history. Each cake is baked like she is doing it for her closest friend—and you can taste that in every bite!
Favorite Place for a Kid's Haircut
Klutch
With experienced barbers and a trendy atmosphere, Klutch is Owensboro's favorite place to get a haircut! You don't want to miss out on this one-of-kind barbershop haircut experience.
Favorite Gymnastics Center
iTumble and Bounce
iTumble and Bounce offers classes in gymnastics, tumbling and trampoline classes for all ages 18 months and older, boys and girls. Instruction is offered in recreational classes and competitive teams, special needs classes and private lessons.
Favorite Snowcone
Just Chill Shaved Ice
Located across from Texas Roadhouse, Just Chill Shaved Ice offers a true old school icy. They even block their own ice and mix their own flavors!
Favorite Place for Moms to Get Pampered
Pro Nails & Spa
Is mom in need of a little pampering? Pro Nails has been voted Owensboro's favorite place to treat mom to the day of relaxation she deserves!  Mom can enjoy her day with full service nail care, manicures or pedicures.