In the almost seven years of magazines, Owensboro Parent has recognized a lot of kids. This issue, in honor of Mother's Day and Father's Day, we decided it was time to acknowledge Mom and Dad. We took to Facebook, asking our loyal readers to nominate the SUPER Mom and Dad in their lives—a friend, a neighbor, a co-worker, their own mom or dad or even their children. We received an overwhelming amount of nominations, each Mom and Dad with an amazing story. It was tough, but the Owensboro Parent staff narrowed it down to these top 3 SUPER Moms and Dads. Thank you to those who nominated and thank you to the nominees—you're all SUPER in our book!
Thanks to the following sponsors who donated items to the prize packages:
All About You Salon, Owensboro Convention Center, Excursions, Gateway Urgent Care, Hill View Farms Market, In His Image Photography, Integrity, Old Hickory Bar-B-Que, The Pearl Club, Shoe Stop and Studio Slant
Miriam DeWitt

Optical Sales Specialist at Owensboro Family Eyecare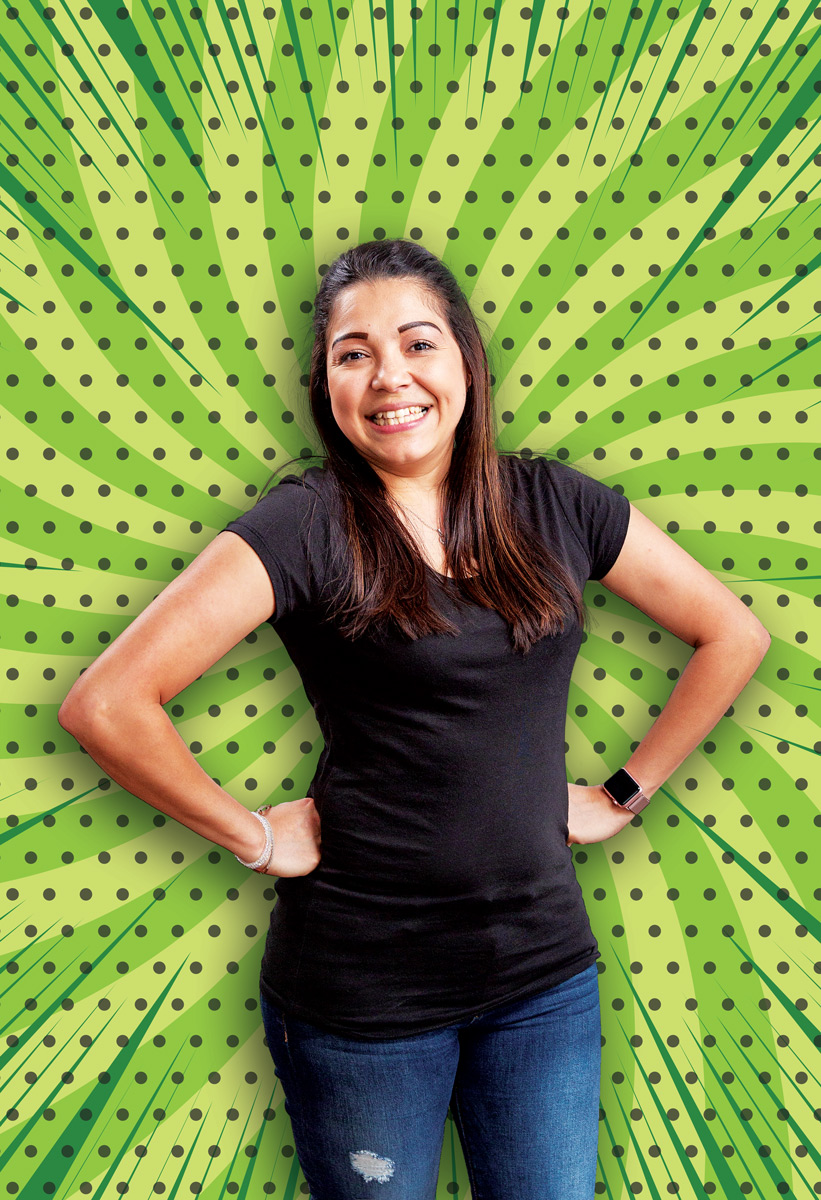 Super Power: She is very hospitable, according to husband, Kegan, and he says linguistics is a strength of Miriam's, who is fluent in Spanish, English and Sign Language.
Sidekick:  Son, Cruz, 1.5 years old
Villain: Moving away from her family in Nicaragua to the United States
Mission: Helping others like herself that are going through similar situations
Source of Strength: God and her family. "She has recently been working long hours and even overtime to support her baby boy and family," Kegan said. "Also she is doing all of this in a new country away from her entire family. Even through working with a language barrier, she does it all with a smile on her face and says, 'I'm doing it for my baby boy!'"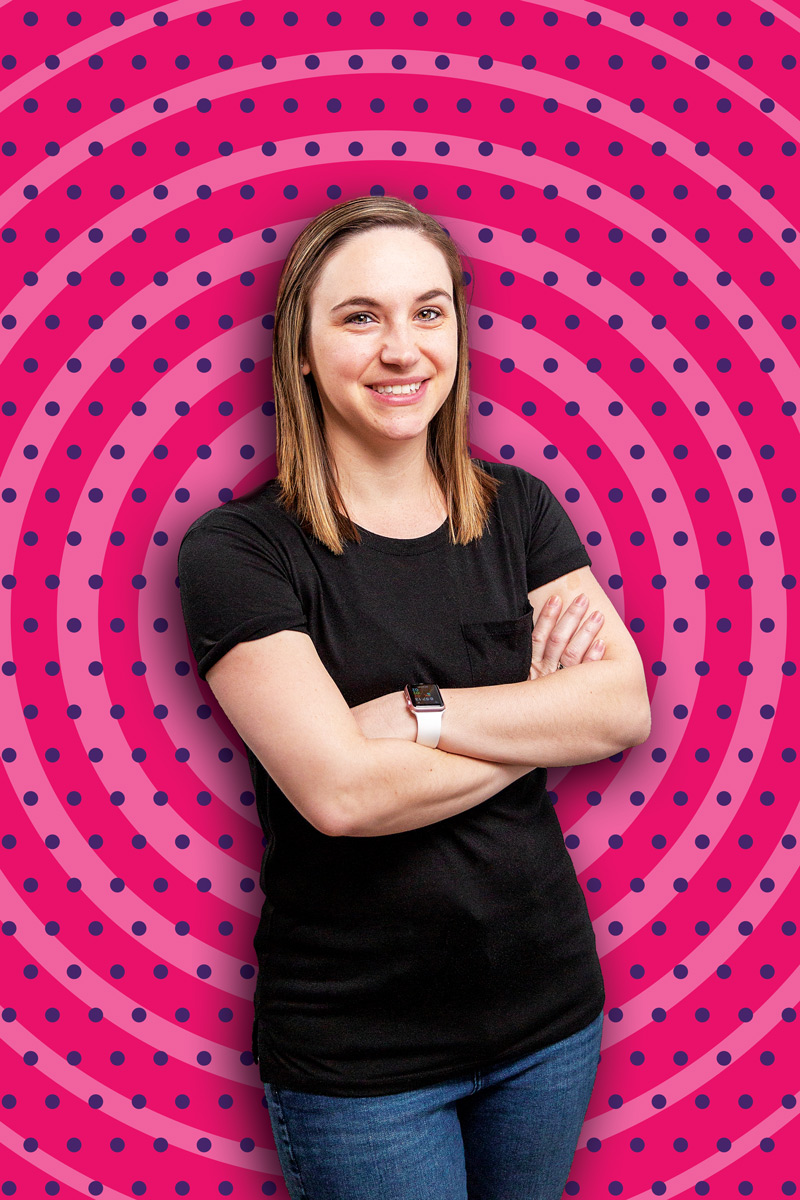 Danielle Board

Registered Nurse
Super Power: Being able to run on fumes and multitasking with her two boys!
Sidekicks: 2 sons, Greyson and Collin and husband, Ethan
Villain: Moving away from home and putting herself through nursingschool, working multiple jobs while in college, and then working two jobs to pay off her student loans to give her family a better start.
Mission: Nurturing and caring for people, which she gets to do not only at home with her babies but at work all day with her patients too!
Source of Strength: Her mother and grandmother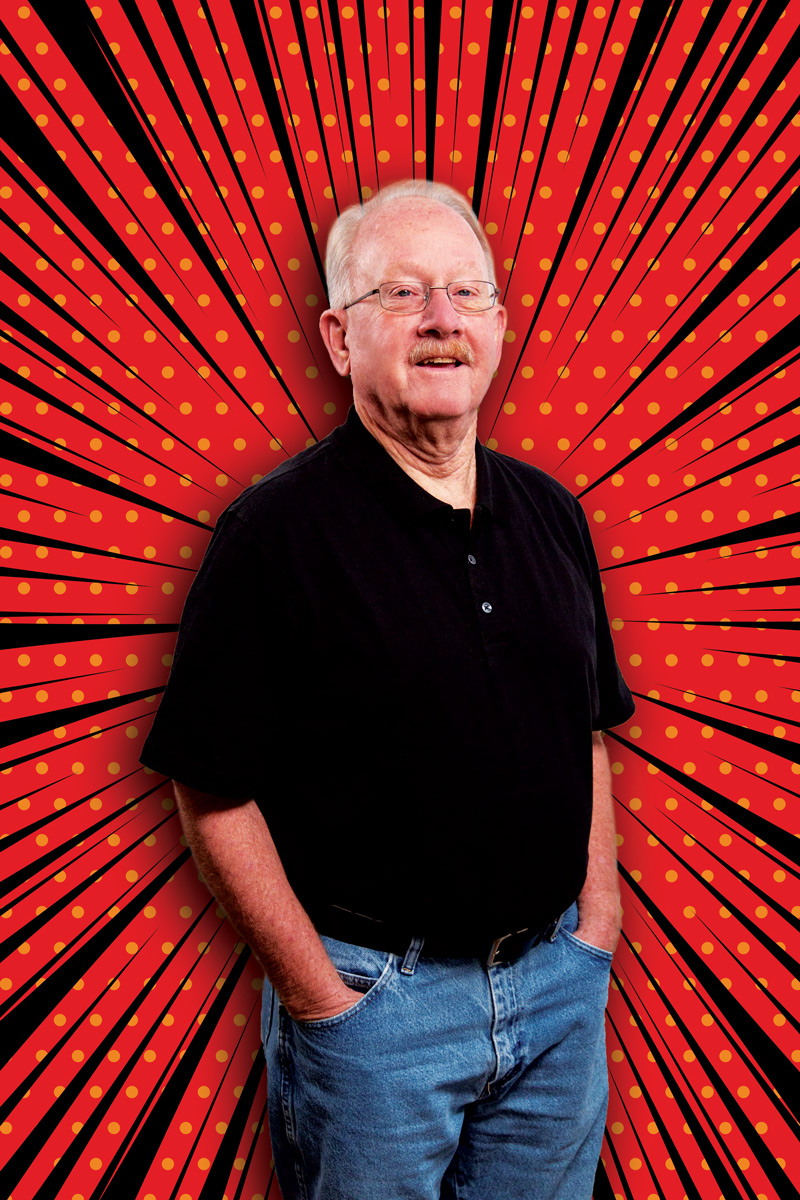 Jerry Williams

Retired
Super Power: The endless amount of support, love, flexibility and time he gives to all of his family. "My husband thinks of his father as Superman," says daughter-in-law Heather Williams.
Sidekicks: 9 grandkids: Will, Wes, Braylon, Sydney, Eli, Lexi, Hadley, Ali, and Jacob
Villain: "The biggest challenge my father-in-law has overcome is the limited amount of time he was able to spend with his children after his divorce," Heather said. "Due to the custody agreement he wasn't able to see his children as often as he wanted, but made the most of the time he did spend with them. As they became adults and had families of their own, he is very involved in each of their lives and his grandchildren's lives."
Mission: Ensuring his family knows he loves them and is proud of each of them. He wants his family to love life and enjoy it.
Source of Strength: He relies on the Lord for his strength and direction in his life.
Chris Collins

Assistant Manager, Walmart on Hwy 54 
Super Power: Chris can make people laugh even in a stressful situation, according to wife, Kristina. "He has a way of touching peoples' lives within a matter of seconds with his outgoing and witty personality."
Sidekick:  2 sons, Clayton and Evan
Villain: Cancer. Chris was diagnosed with Burkitts Lymphoma after going to the ER with what he thought was appendicitis in October 2017. Chris' wife, Kristina, says cancer has kept him from being a husband, father, provider, and son because of the intense chemo he has had to endure since his diagnosis. The last six months of Chris' life were confined to a couch because chemo was destroying his immune system and taking away all his energy and strength. But Kristina says this didn't compare to the hurt he was feeling by not helping and playing with his sons every day.
Mission: His love for people. "If you talk to the nurses that he comes in contact with they can tell you how he lights up a room and makes everyone smile, even if he is in a huge amount of pain," Kristina said. "Also, being a father has shown another great quality of himself to me. I know he would do just about anything for me and the boys."
Source of Strength: "I believe he gets his strength from his mother," Kristina said. "I also think our boys are his motivation. He has missed out on just getting down on the floor and playing with them these past six months."
Joshua James, Sr.

James Cleaning Service
Super Power: The ability to connect with people.
Sidekicks: 4 sons, Joshua Jr., Cameron, Carter and Josiah
Villain: The struggle of not having both parents in his life.
Mission: Coaching and mentoring children, according to cousin, Wynter Warren. "He is a standout parent, coach, mentor, son-in-law – the list can go on and on," Wynter said. "Josh puts God first with his family, then everything else. He is a well-respected coach and loved by not only his athletes but also their parents. He's an uplifter with the kids. He believes every kid is worthy of anything and everything. There are no favorites. Josh also believes academics come before your sport. I have a 15-, 14- and 11-year-old and everytime we are at a family gathering he will ask how their grades are and how are they coming along with their sports. Most of all Josh cares about the character of the child. He shows that with every team he coaches. You see it with the way the kids respond to him. The respect that he expects from them and they are willing to give it. He truly loves the kids and wants the best character forward of them."
Source of Strength: God and family, but especially his grandmother, Shirlene James and father-in-law, Mark Woodward.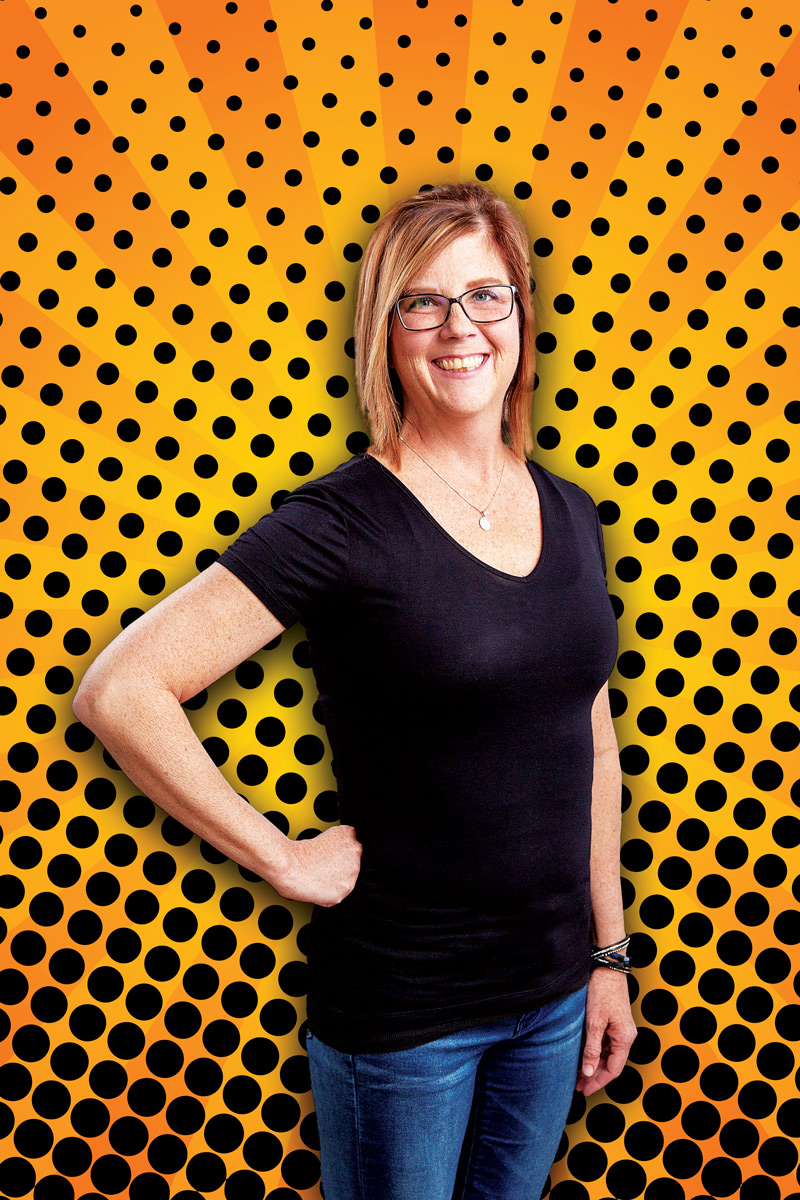 Christy Kraus

Employee, State of Kentucky
Super Power: Her strength. "She is by far the strongest woman I know," says daughter, Kayla. Even after everything she's had to endure as a mother, a wife, a daughter, and just everyday life situations she constantly has a smile on her face no matter what. She never shows any form of weakness because being strong is her only option.
Sidekick: 1 daughter, Kayla
Villains: Cancer. Two years ago her mother was diagnosed with breast cancer and shortly after, Christy was diagnosed with breast cancer. Christy received a double mastectomy, and her mother received chemotherapy and radiation, which rid them of cancer. In late 2017, Christy's husband, Tony, was diagnosed with stage 4 lung cancer, which metastasized to his brain and he was unable to survive. The love story that he and Christy shared was truly indescribable, according to daughter, Kayla. "He loved her so much, just as she did him. He was an amazing man, an amazing teacher, and an amazing step father. With all of that being said, I am nominating my mom because no matter all of the hardships she has faced these past few years, she has continued to be a wonderful mother to me no matter how much she has felt like giving up. Her world came crashing down, yet she still works so hard every single day to provide for us, to pay for our home, to put food on the table. She is by far one of the strongest women I know."
Mission: Help those who can't always help themselves. She goes beyond any expectation and always puts herself last. She is the type of person who would go without just to make sure someone else is taken care of.
Source of Strength: "She continues to push through every day to always be the best mom that she can be for me no matter the heartbreak she faces daily. We are a team and no matter what, we have each others back through everything. I couldn't ask for a better mother, friend, or role model. She is truly a beautiful person and my best friend. I hope to one day be half the wife, mother and Christian that she is."