Thank you for participating in the third annual Owensboro Parent Kids Takeover!
The process is simple.
Download a template. (We have nine businesses participating in the ad design contest this year. You will be given a template at random.)
Print out the template and start designing your ad!
Kids must design their ad within the box on the design template. Whatever is drawn outside of that box will not be printed.
We encourage kids to research their business before creating their design. The business logo and contact information will be included on the template but is not required to be incorporated into the ad.
Kids can design these however they would like with whatever medium they would like, including any digital form of coloring/drawing.
Scan and upload your ad as a PDF, PNG, or JPG on the Owensboro Parent website or drop them off at the Tanner Publishing office located at 2624A New Hartford Rd, Owensboro, KY 42303. We are located in the white building.
Please make sure that all designs are complete by March 1.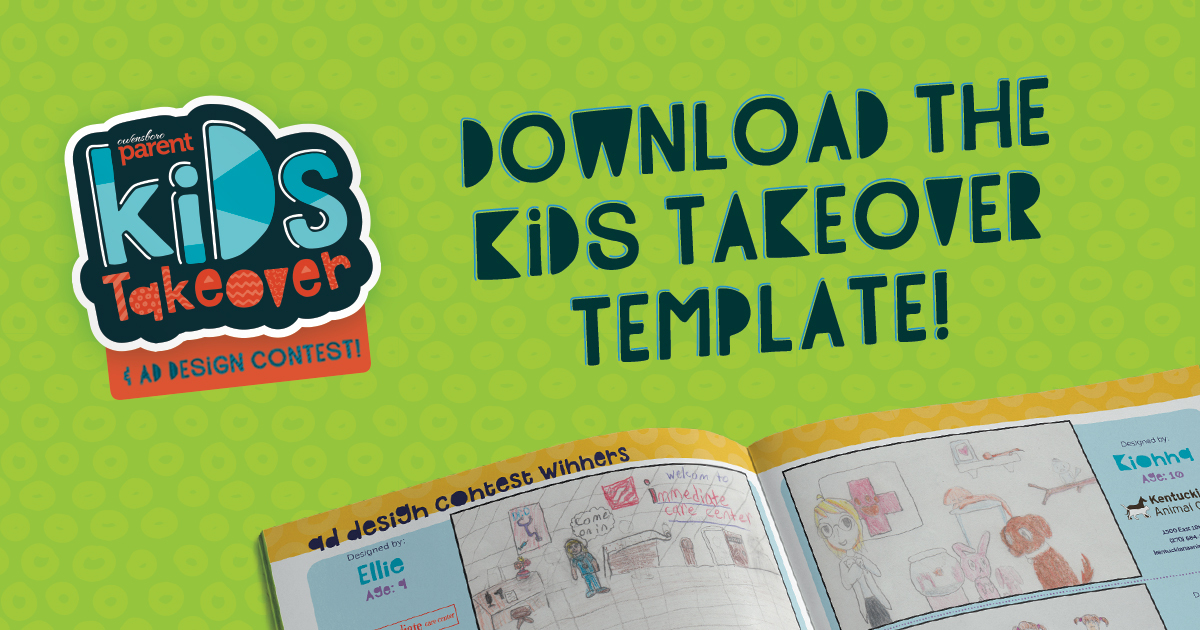 Upload your child's artwork